International Women's Day 2020: A lot of women suffer from Endometriosis disorder, about which they are not even aware of. Endometriosis a serious disorder that causes Infertility, problems during pregnancy, pain during the menstrual cycle, and other severe issues. Aakanksha Bhargava- CEO at PMR (India's largest packers and movers company), went through the same disorder, at a tender age of 19, when she had her whole life ahead. Due to this, she went through severe infertility issues, which was challenging. Being a working woman, she has to travel a lot and go through the pain as well. It was really difficult for her to conceive, as the disorder would not let her. But still, she managed to go through all the difficulties and give birth to a healthy baby.
On the occasion of International Women's Day, Onlymyhealth editorial team interacted with Aakanksha Bhargava to learn about her journey with this fatal disorder. How she started spreading awareness on Endometriosis and inspired other women?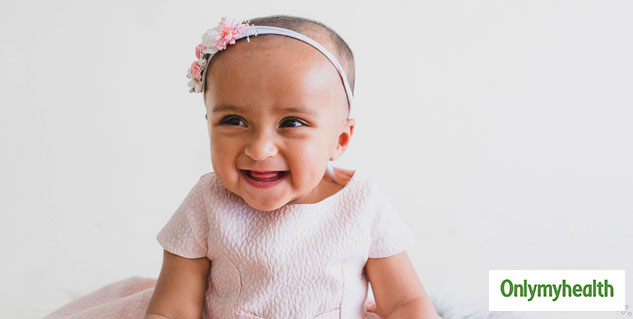 What is Endometriosis?
Endometriosis happens to very few women, like 10 to 20 % and it is very uncommon like PCOD etc. In Endometriosis, there is a repetitive chance of having system fibroids and cysts over and over again. It is related to the bleeding; the moment you have periods it means the blood will be left behind and there's the clot that's going to be formed, and there is nothing you can do about it. The only thing you can do is have medicines and contraceptive that will hold your periods. Otherwise, you will just bleed and inevitably have your Cysts.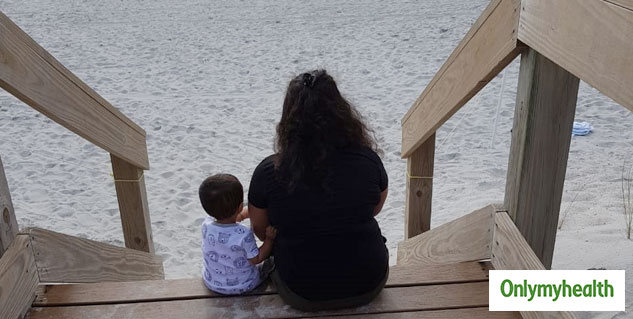 Explain the harsh reality of living with this chronic gynaecological condition, 'endometriosis'?
Unfortunately, I was detected positive for Endometriosis at a very young age of 19, when I was too young to do anything in life. It rarely happens at that very young age. There was no other way for me to go about it then to live my life the way I wanted to because I couldn't have settled down at that age. Hence, I chose to do what I wanted and dreamt to do. However, living with the disorder like that was very painful because wherever I went, I had to live with a certain kind of pain and sometimes you wouldn't just know when the pain starts.
I still remember during my MBA classes I couldn't sit through for days as I used to be in terrible excruciating pain. I was always involved in dance and other activities in college and I ended up having severe pain while our final performance. I took like 4 painkillers before going on stage. The cramps were so painful that sometimes I had to sit with hot bottle water to deal with it. I have been treated with 4 surgeries so far because every time it is grown to a certain size, they had to remove it to keep me going in. The surgeries left a lot of scars inside and my uterus became very soft and vulnerable. That was my biggest challenge to conceive and I was always worried if my uterus may or may not be able to hold the baby, considering the number of surgeries I have gone through.
Elaborate your painful journey with endometriosis. How society and doctors treated you?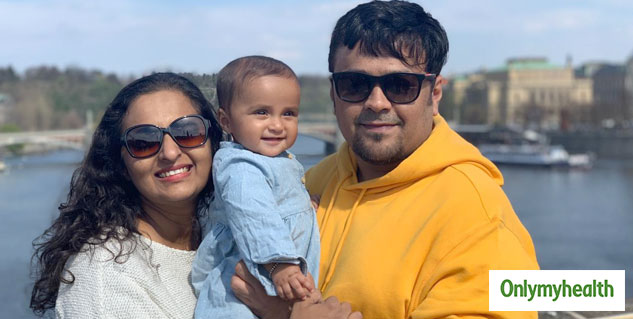 Endometriosis is a very big reason for infertility because it impacts the egg quality to your entire system and posts 4 surgeries it was almost believed that I should not be thinking of having a baby. One of my doctors ended up saying that I should look for somebody who is already married. I was quite shocked with that suggestion and I was like why somebody else is deciding it for me. Eventually, people started believing that it is a big problem and won't be able to have a baby because yes infertility is a big by-product of endometriosis. Almost 90% of patients are infertile and they are not able to conceive naturally in endometriosis.
So, I was told and I was made to believe that it is a big deal and I won't find somebody who will accept me, as having a baby is a very important part of everyone's life. Even I always wanted to have a baby but then going ahead with this kind of mindset was a big challenge for me. However, I found a wonderful human in my husband who didn't care about the disorder and he always supported me with all my decisions. So yes, your partner is an equal participant to the fight against this and with love and support, anything can be fought.
Can endometriosis patients conceive?
Yes, they can conceive, it is not impossible but it will surely be challenging and painful. However, I think that anything and everything is about the right mindset, positive vibes and the belief that it will happen. We lose a lot of battle in our head with many negative thoughts and that's what happens to a lot of patients dealing with any kind of illness. The moment you start telling yourself that this may not happen then that's where your journey becomes challenging.
Also, it's a journey that both husband and wife need to take together in pregnancy. So, I would like to convey a message to every husband, to be there with your wife in a challenging situation like this, don't leave her alone feeling guilty. Come forward and support her, that will surely help her in winning the battle.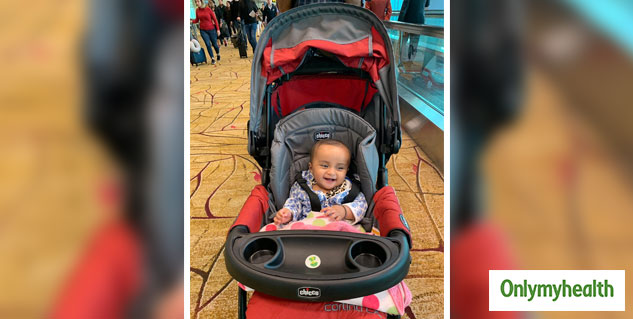 How easy or difficult is pregnancy with endometriosis?
It is very difficult because you go through a lot of pain while you were pregnant. For me, when I was about to conceive, I had a big fibroid which I had to get it removed to conceive and to have a baby. And in case if it would have been increased then I would have had my periods in and then cysts would have come and there could have been a problem with the baby. So, I was in a very difficult situation but thankfully everything went well and I was blessed with my little angel.
Aakanksha Bhargava: Living with endometriosis is a life condition but something we should wear up our sleeves believing that we are going to fight and come out stronger.
Read more articles on Women's Health