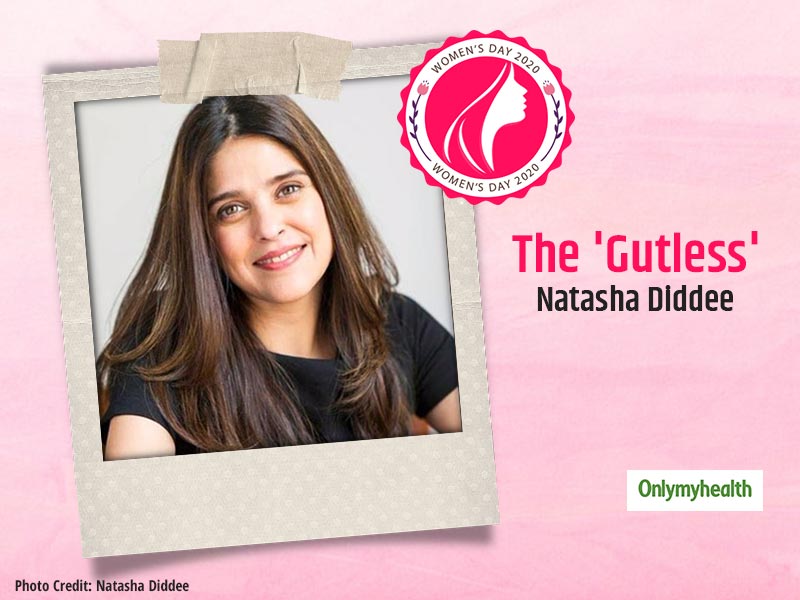 International Women's Day 2020: Read the inspirational story of a successful foodgrammer who doesn't have a stomach.
We all eat to fill out tummy but Natasha Diddee aka 'The Gutless Foodie' eats to satiate her soul as she doesn't have a stomach! Yes, you read that right. This 46-year old Pune woman doesn't have a gut as she lost it to a tumor around eight years back. She eats just to provide the essential nutrients to her body but this tragedy couldn't stop her from becoming one of India's top 'Foodgrammer'. Upon visiting her Instagram profile @thegutlessfoodie, the first thing that catches your eye is 94.4K followers which is a huge number. When you scroll through the account, you'd be treated with drool-worthy pictures of food(mind you, all cooked by Natasha herself). She is inspiring the world with her story and that makes your weakness, your strongest weapon.
In her words, "Don't dwell on the past, you no longer live there. Don't fret about the future as Noone has seen it. Just fully live in the present because it is, after all, another name for gift."
Natasha Diddee's Story Of Becoming The Gutless Foodie
Natasha has always been passionate about food. Born to a half Punjabi-half Parsi father and Maharashtrian mother, Natasha got lucky with cultural qualities. She did Hotel Management and then became a chef.
The turning point came about eight years ago when she came to know about perforated ulcers developing in her stomach causing acute pain. But this didn't stop here, laparoscopy revealed a fatal tumor in her stomach! There was no solution except for total gastrectomy.
After the intricate eight-hour-long surgery, her stomach was removed! This saved her life but also changed it completely! But she, instead of mourning on what's happened, stood up and started her life afresh. The result is in front of us now- a successful Instagram Foodgrammer- TheGutlessFoodie.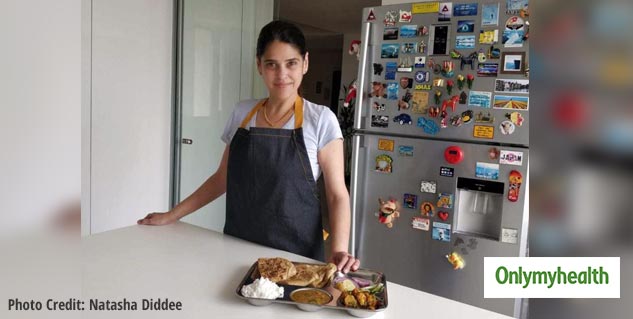 In a conversation with Onlymyhealyth, Natasha opened up and answered some questions that you all must be curious to know about.
How has life post gastrectomy been?
I think life post my complete gastrectomy is better than when I did have a stomach simply because I'm leading a more mindful life now. I make choices that positively affect my life.
Also Read: Importance Of Regular Medical Screening For Women
What are the challenges that you face in your day-to-day life due to absent gut?
I go through a syndrome called "dumping". It's the body's way of stopping me from eating too fast or too heavy foods. It's not a pleasant experience.
Are there any food restrictions that you have to follow?
Over time I've realized that I can't digest red meat, cooked cheese and I limit my simple carbohydrates intakes such as rice and potatoes. I basically follow a low GI lifestyle.
What motivated you to become a 'Foodgrammer'?
I healed myself with the food I cooked for myself & I wanted to share that journey with as many people as possible. I wanted people to realize that good clean simple home-cooked food is the way to go.
How does it feel to become an inspiration for millions of people?
I have been told that I'm inspiring. But like I said I'm my Tedx talk, Inspiration without creativity is nothing. If you're inspired by someone or something, use that inspiration to empower yourself yo live your best life.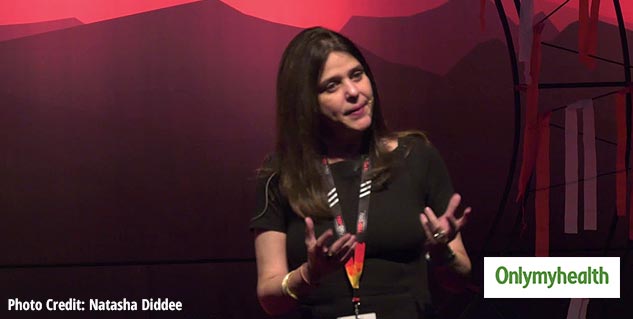 Also Read: Effective Home Remedies for an Upset Stomach
A quick health tip for readers
Don't dwell on the past, you no longer live there. Don't fret about the future as Noone has seen it. Just fully live in the present because it is, after all, another name for gift.
In other words, don't stress. Just live your best life
Read More in Women's Health