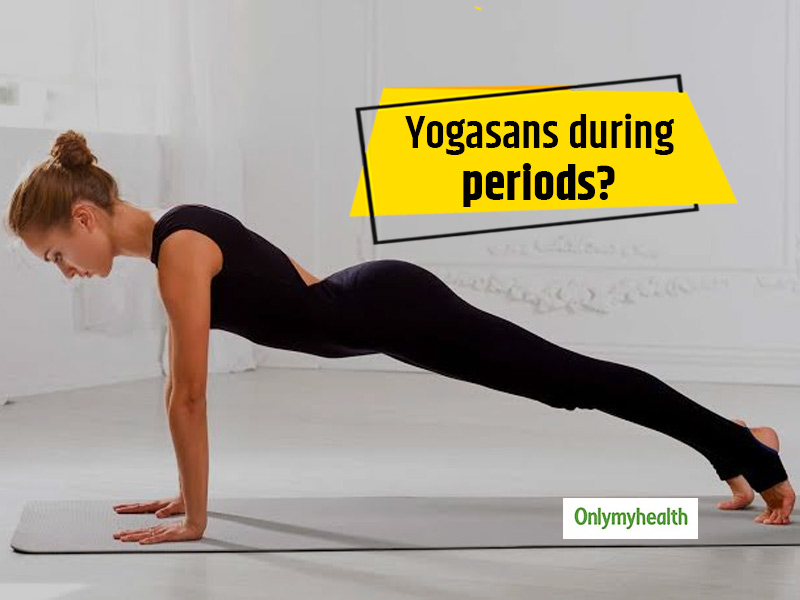 There are some yoga poses that you have to avoid and others you can do during your periods. Check out these asanas to know about these poses.
Yoga plays a vital role in living a healthy lifestyls. It has the ability to regulate many bodily functions and helps in maintaining an optimum weight as well. Yoga and exercise also contribute in controlling your menstrual flow and providing relief from cramps, pain and discomfort. Even with heavy menses, you can try doing light yoga poses, deep breathing and relaxation yogasans. There yoga poses even help in expanding the opening of the pelvic and reducing extra pressure. Along with relieving the symptoms of menstruation, doing some yoga poses at home can also provide relaxation, reduce mood swings, irritability and frustration. In fact, some women may have irregular or heavy menstrual flow due to several reasons. One of the factors can be your workout schedule as well. You have to get into a habit of doing some light exercises even during periods. A nourishing diet and exercise/yoga are paired up together to have a healthy menstrual cycle. Read further to know about some yogasans that you can do during your periods.
Yogasans during your periods
Yoga has various asanas that help in moulding your body in different postures. Yoga improvises your fitness level and can improve your blood flow t periods. Although, you can steer clear of some yoga asanas if they involve a lot of upturn. If you go by the list, you can avoid the following: Shishasana, Sarvangasana, Dhanurasana, Halasana, Balasana and Karnapeedasana. But the 4 postures/asanas that can be done in order to have a cramp-free and healthy menstrual cycle include:
1. Balasana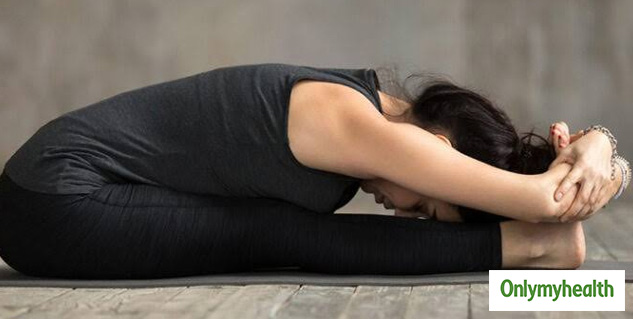 In this yogasan, you have to sit on your heels with your knees slightly apart and your toes together with each other. You need to then raise your arms gently and bend forward. This is a sleeping posture for calming the body and it relieves exhaustion as well. The controlled respiration restores a state of calm. Moreover, the posture extends and lengthens the neck and tends to the ankles, hips and shoulders. Another benefit of doing balasana during periods is that it stirs up digestion and eases discomfort in the neck and back by extending the spine. This pose is also called the child's pose.
Also read: You Must Do Kundalini Yoga In Winters To Prevent Sickness, Read More Benefits
2. Dandasana
In this asana, you have to stretch your upper body trunk and place your hands parallel on the sides in order to support your back. It is a posture that primarily focuses on your spine and everything related to it. The stretch that helps in extending your belly helps in treating problems like asthma and sciatica. Your mind will feel relaxed with this type of meditation pose. This asana also works on your lower back muscles. It improvises your breathing rate and takes you to the comfort zone. You can do this yogasan during your periods.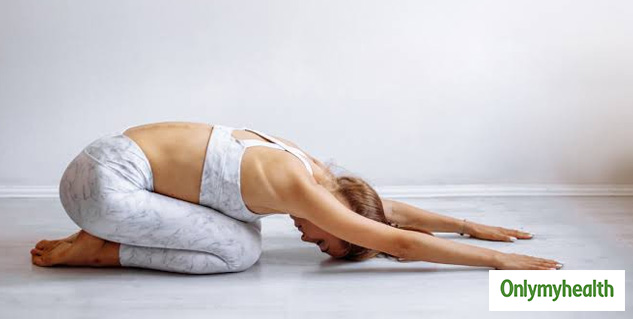 3. Paschimottanasana
All the asanas in yoga help in calming you and relaxing any frustration that you might be having in your mind. In paschimottanasana, you have to lay down a mat, sit and put your legs in front. Try bending frontwards and holding your feet. Remember, your back should be straight in this pose despite how much you try to bend. You have to stay in this pose for a few minutes and come back to your normal sitting comfortable position. This helps in the mechanism of the pelvic-abdominal area. Another benefit that comes along with this pose is that it also prevents constipation and diarrhea. Your menstrual flow can get even and regular if you do this during menses.
Also read: 5 Mistakes you've been making with your periods every month
4. Plank pose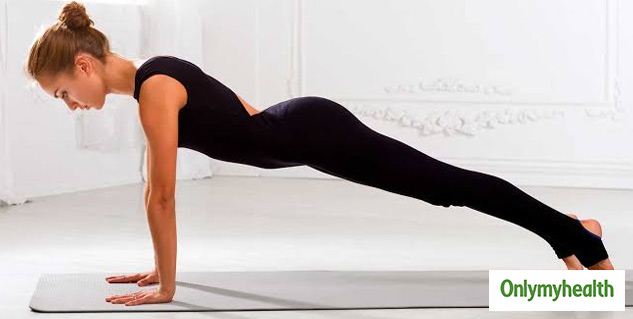 Basically, in this plank pose, you have to lie on your stomach. This exercise can help in easing the cramps that occur during periods. Firstly, you have to put pressure on your palms and hold your body, pelvis and knees with its support. Stay on the floor for atleast a minute and remember to keep your feet and knees absolutely straight. Your pelvic area and legs have to be straight as a line. This will also bring positivity and relaxation in your mind. You should not go too low while doing planks as it can cause lower back pain.
Read more articles on Women's health