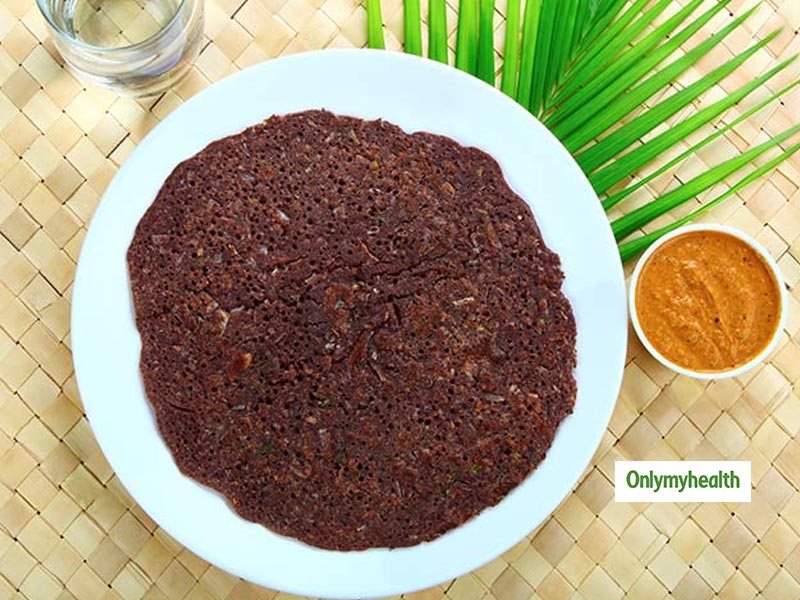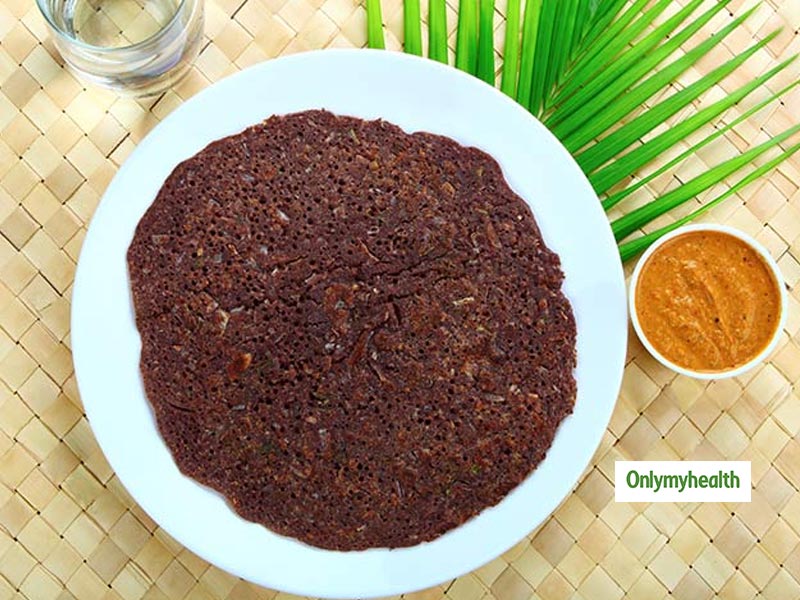 When the blood sugar level in the body increases, this condition is known as diabetes. If diabetes is not controlled on time, it can become a serious health problem. In this case, the patient needs to take special care of the diet.
Ragi (one of the Indian grains), is rich in many nutrients and health benefits. If you consume ragi, then you can keep yourself away from several diseases. Diabetes, hypertension, obesity are some of the common problems that are troubling a lot of people, nowadays.
Today, not only adults but children are also struggling with these health problems. And due to carelessness in food, these diseases are causing problems like obesity, heart disease, and diabetes. If you are a diabetic patient, then this article is for you. As we are going to tell you about a healthy ragi dish which will help in controlling your blood sugar level. Yes, you read it right, ragi can help keep diabetes under control, let's know-how?
Also Read: 5 Apple Salad Recipes To Control Blood Sugar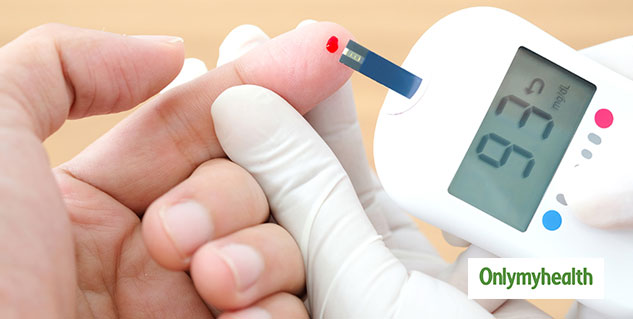 Ragi for diabetes
Ragi is a nutritious diet in itself. Ragi has a high content on fiber, which takes a little time to digest and control blood sugar levels. Apart from this, ragi is rich in protein, calcium, vitamin D and iron. It also helps in strengthening the bones and fulfilling the lack of blood in the body. Ragi flour can be used to make many snacks and dishes.
Ragi Wheat Dosa Recipe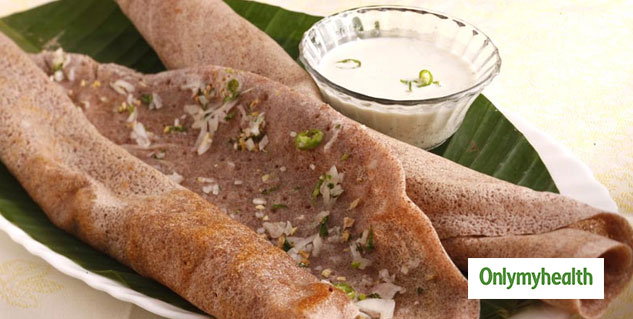 Also Read: Best Exercises To Regulate Weight And Blood Sugar Levels
Dosa is a popular dish that is popular not only in South India but also in North India. This is slightly different from the one you usually eat because it is a dosa made with ragi flour (also known as Ragi Wheat Dosa). Let's know how to make it.
Ingredients
1 cup ragi flour
1 cup wheat flour
Buttermilk or Curd
Salt
1 finely chopped onion
1 or 2 green chilies
1 tablespoon finely chopped coriander
Oil
How to make dosa?
First of all, add ragi flour, wheat or rice flour, chopped green chilies and buttermilk in a large bowl.
If you use curd instead of buttermilk, you can add water as needed and then add salt as per taste.
Now mix all these ingredients well and keep them to set.
Now add finely chopped onion and coriander to it and mix.
After this, you put 1 tsp oil in a non-stick tava or pan and heat it. After the oil is hot, add mustard seeds and curry leaves in it.
Now you can put the prepared batter in it to make the dosa. Cook it on a medium flame-like normal dosa and add light oil from the sides. When you feel that one surface is cooked, flip it over and cook from the other side.
Your ragi dosa is ready. Now serve it with coconut chutney.
Read more articles on Diabetes