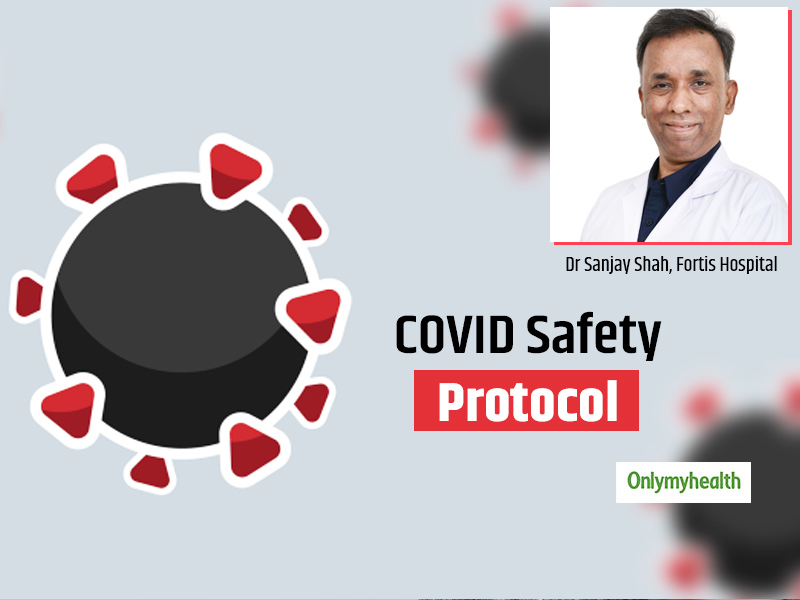 In recent times, self-care and infection prevention have been the top priority to maintain good health and avoid COVID19 infection. While a lot of social activities have resumed, and public places have opened up, we need to continue exercising caution. Hence, the need of the hour is to understand the various modes of virus transmission and how it can easily spread from one person or surface to another person. Even though everyone is told to be indoors for as long as possible owing to safety needs, it is close to impossible to stay all the time indoors. Hence, in such cases, there are various safety precautions that one can take to ensure safety from the virus. Even though there is no 100 per cent guarantee that anything can stop transmission of COVID but exercising safety precautions by each individual is a must to overcome such changes.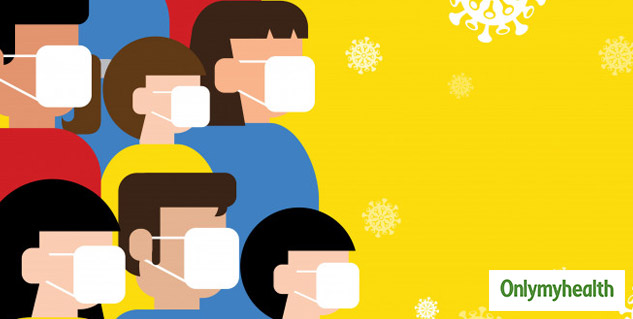 With an aim to stay safe from COVID even while venturing out to public spots for daily chores, listed below are safety protocols that everyone should follow in these testing times as told by Dr Sanjay Shah, General Physician, Fortis Hospital Mulund.
While visiting a hospital:
We know it is impossible to not visit a hospital despite COVID scare looming large. But, one can certainly visit a hospital while maintaining proper precautions and following safety measures. Listed below are some safety protocols that one must follow while visiting hospitals. But, foremost, one must consult the doctor before visiting the hospital.
Make sure to visit the hospital alone, or with not more than one person to accompany you; do not crowd to meet the admitted family member as it can lead to higher chances of any kind of virus transmission to the patient.
Always maintain the 6ft distance from other people while in the hospital, make sure to wear a mask at all times, and keep a sanitizer handy to use after touching doors or elevator buttons. The only thing here is to ensure social distancing and least touching of surfaces
Get a thermal check done before entering the consulting area, inform your doctor about all the symptoms, your travel history, medication details, etc. without being hesitant
Avoid touching of unnecessary surfaces or leaning against them, and if you do, immediately wash your hands or use a sanitizer
Children below the age of 18yrs shouldn't visit the hospital unless absolutely necessary, and before visiting, discuss the symptoms over a call with your doctor, let your doctor decide if the child needs to come into the hospital or not
Once done, keep the medical files and medicines isolated for at least 48hrs; sanitize all items before use and do not forget to wear gloves while sanitising the said things
Also Read: Follow These 7 Effective Post Recovery Tips For COVID-19 Patients
While working from the office:
Despite COVID restrictions, certain jobs still require one to visit office in person. Even during the lockdown, there were various jobs that were categorised under essential services. For these people, the only way to stay safe was to maintain all safety precautions. Hence, in times when COVID continues to spread, here are certain safety protocols that one must follow while working from office:
Make sure only certain number of employees are called, and proper social distancing is maintained while in office. This can ensure that sitting with each other's backside facing each other. Also, the same should be maintained while taking any meal
Create several sanitization stations around the office at conveniently accessible locations so that one has access to sanitisers, table cleaners, etc
Wipe and clean surfaces like door knobs, handles, railings, armrests, tables, light controls, telephones, keyboards, elevator buttons, toilet surfaces, etc. every few hours
Make sure that everyone wears a mask throughout while in office, and daily checks are conducted before entering the office premises with non-contract infra-red thermometers. Do not think for even a bit to remove the mask while talking to anyone your colleague
Prepare a separate room for isolating employees if they were to feel sickle, and restrict entry for employees coming from containment zones or the hospital. Immediately ask for assistance if you have any ill patient in the office and maintain all safety protocols while dealing with those patients
Make use of virtual tools to hold meets rather than meeting people physically; try to work from home as much as possible and only visit the office if absolutely required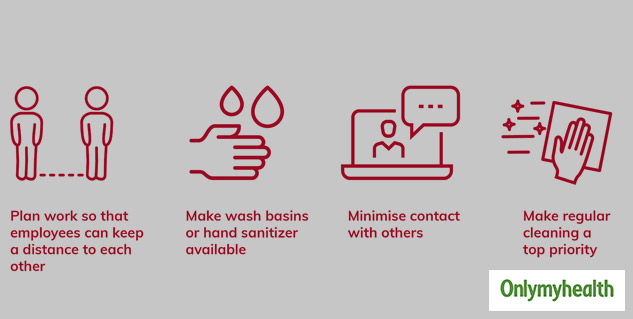 Also Read: 6 Hygiene Hacks To Protect Yourself From The Third COVID-19 Wave In Delhi
While commuting:
It is going to be a year of COVID in India, and for how long can one avoid travelling in any kind of public transport? Hence, if you are one of those who are constantly on the run and have to use various modes of transport? Then you must follow these safety protocols to stay safe from the novel coronavirus:
Wear a face mask and face shield at all times while commuting in public transport, this while maintaining manageable distance from others
Use the sanitizer every time you touch any surfaces like the steering wheel, handlebars, door handles, gear shift lever, buttons/ touch screens, wiper/ turn signal stalks, doors, armrests, grab handles and seat adjusters
While travelling by a radio cab, do so with the windows rolled down, let fresh air circulate in the vehicle. Also, keep a surface sanitiser handy and spray before siting on the seat. The whole concept of rolling the window down is to allow circulation of air. Also, know how to make sanitizer at home.
Try and travel during off-peak time, especially those who travel in trains and metro as travelling in peak hours means contact with more people
Make an online payment or use travel cards instead of exchanging cash. This means least touching of surfaces, and cash and credit cards too can be the source of transmission of virus too.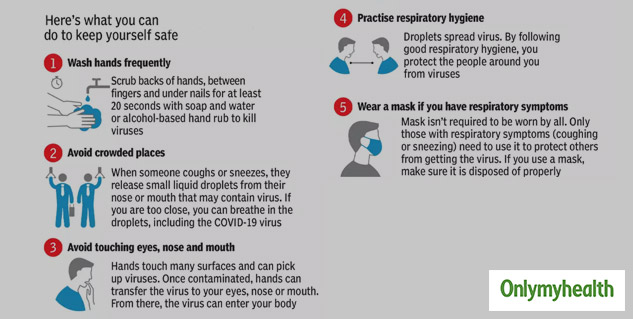 Also Read: How To Travel Safely During COVID-19 Pandemic? Here Are Tips To Travel By Air, Train And Road
These are a few safety protocols that we need to keep in mind while visiting places like offices, places of worship, malls, places of high footfall and transit options. While we do realise the need to get out and carry on with our normal lives, we need to take utmost care and move around responsibly. We should always remember to sanitize and cleanse ourselves every time we return home, before touching any surfaces or doing any chores in the house.
With inputs from Dr Sanjay Shah, General Physician, Fortis Hospital Mulund
Read more articles on Other Diseases