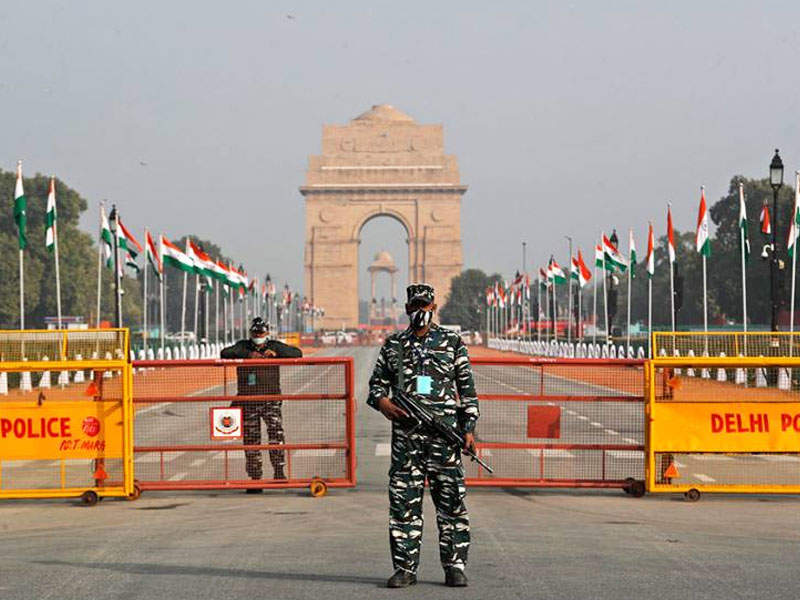 Coronavirus pandemic started last year and the second wave of covid is here again! The cases are rising like wildfire with over two lakh cases coming out every single day! This is indeed the biggest increase since this outbreak has happened. Maharashtra declared 2-week lockdown last week and now Delhi is all set to go into lockdown mode. CM Arvind Kejriwal conducted a press conference to intimidate the public about current status of the national capital.
Healthcare System Challenges and Lockdown
The Chief Minister of Delhi told that the healthcare system of Delhi has reached its limit and it is not easy to handle the patients with ease anymore. Hospitals in NCR are running out of beds which indicates the criticality of the situation. Considering that, it is needed that the government imposes a lockdown to restrict movements. It may be effective in controlling the surge and transmission of the virus. This time, situation is bad. There will lockdown in Delhi from 19th April 10PM to 26th April 5AM.
Furthermore, he stated that all the essential services will remain open. This includes pharmacies, hospitals, grocery stores, etc. This ensures that people do not run out of essentials and get everything without hustle. However, we cannot emphasize more on personal safety while going out. Wear double masks and disposable gloves(if possible), sanitize your hands often, keep your outdoor shoes separate and change your clothes as soon as you come inside the house. The virus is airborne and spreading rapidly indoors.
Dr. Rahul Pandit, Director, Critical Care, Fortis Hospitals Mumbai & Member, Maharashtra COVID Taskforce says, "Amid rising COVID19 cases in Maharashtra, vaccine administration coming back to normalcy and heightened awareness amongst people about Corona appropriate behavior, comes as a ray of hope. Russia's Sputnik V Covid19 vaccine has been approved by the Drug Controller General of India after the Subject Expert Committee of the Central Drugs Standard Control Organization gave it a green signal. Sputnik V becomes the 3rd COVID19 vaccine to get emergency authorization in India after Covishield and Covaxin. We can hope that now a greater number of people are encouraged to get vaccinated, and with the increased supply of vaccines, we can vaccinate more and more people. The Russian vaccine is developed by the Gamaleya Research Institute of Epidemiology & Microbiology, a medical research institute headquartered in Moscow. In India, the vaccine has been registered under the emergency use authorization procedure based on results of clinical trials in Russia, interim analysis of which efficacy of 91.6% is achieved, as well as data from RDIF's Indian partner Dr Reddy's additional phase 2 and 3 clinical trials."
Senior Care During COVID Second Wave
Seniors in India were one of the most adversely affected demographic by the first lockdown and with the second wave. Hence, a few things that can come in handy for those living with the elderly who are constantly in need of medical aid. In such times, one can look out for home testing and home care facilities. Apart from basic care like blood tests, etc, these three things can also be facilitated at home for elderly home-care:
X-Ray at home
Seniors are advised to get their chest x-ray done in order to be informed about any temporal lung changes caused by the virus. These changes may remain hidden from the patient in case of a false Covid test result. Hence, reach out to home-care services for services like X-rays that can be done at home.
Antibody tests
It's important for seniors to be informed about their immunity level at every step, to keep their health in check. Antibody tests are a way to identify whether one's body will be able to fight the virus. Various organisations have made it possible to ensure proper care for senior citizens right at their doorsteps.
Physical delivery services
With the possibility of yet another lockdown, physical delivery of services such as nursing or caregiver attendants, lab sample collection, X-Ray or medical equipment such as pulse oximeters, etc. is becoming essential. Try not to let any of the senior members venture out. If you know any living alone, help them connect with medical home-care services.
Read More in Latest Health News