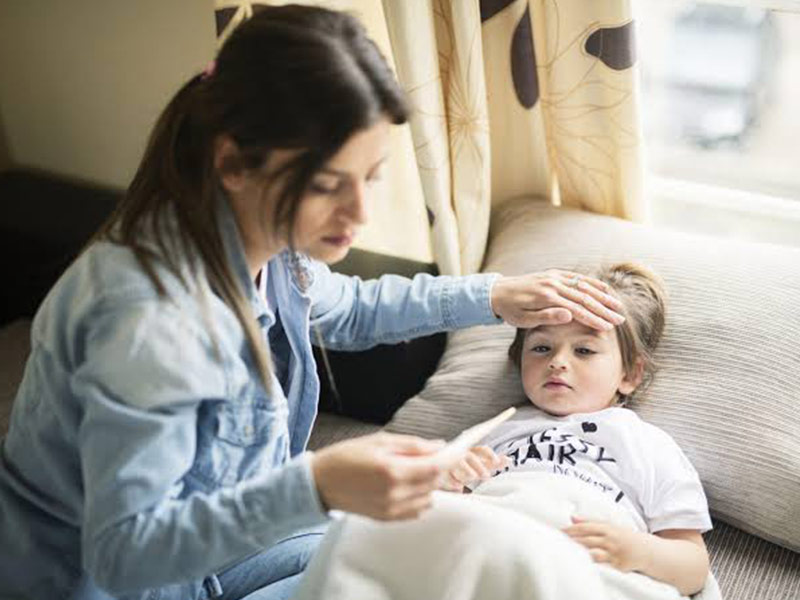 There is much speculation recently about the third wave of Coronavirus in India, which is likely to be more detrimental to kids. We cannot be certain whether this prediction is from reliable scientific sources or not. However, in the present wave, we are seeing more children effected by the virus than last year. In children, mild infection from this virus is mostly asymptomatic or with flu like symptoms such as fever, cold, cough, diarrhoea and vomiting. In some effected children, the illness becomes severe with fast or difficult breathing, drop in oxygen saturation (hypoxia), lethargy, seizures and requires hospitalisation.
MIS-C ( Multi-system Inflammatory Syndrome in children ) is a dreaded but treatable complication of COVID illness and can be seen in children of all ages, from newborn to 21 years of age. MIS-C occurs in a small percentage of children a few weeks after infection with Coronavirus. It manifests as fever with rash, red eyes, diarrhea, vomiting, pain abdomen, lethargy etc. Since children may have had no symptoms with past coronavirus infection, and MISC may be the cause of the first time occurrence of fever. Therefore, any child with fever or any symptoms should consult a Paediatrician. Onlymyhealth editorial team spoke to Dr. Anjali Saxena, Senior Consultant - General Pediatrics, Rainbow Children's hospital, Malviya Nagar, about the symptoms and treatment of multi-system Inflammatory Syndrome in children in relation with COVID-19.
Symptoms of multisystem inflammatory syndrome in COVID-19 positive children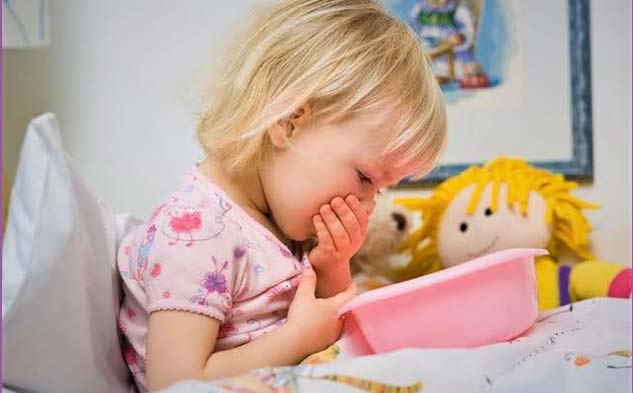 While healthcare gets prepared for future waves, it is important for adults around children to continue taking precautions such as double masking, social distancing, hand sanitisation etc. With the present researches and evidence, the virus is airborne and it is important to understand that it is easier to get infected. As soon as lockdown rules are lifted there will be movement towards malls, market places, family gatherings. Signs and of multisystem inflammatory syndrome in children (MIS-C) include can vary in all the children. Some common symptoms include:
Fever that lasts more than 24 hours
Red eyes
Vomiting and diarrhea
Fast heartbeat
Stomach ache
Skin rash
Feeling tired without any reason
Enlarged lymph nodes
Rapid breathing
Redness or swelling of the lips, tongue, hands or feet
Headache, dizziness or lightheadedness
Multi-system inflammatory syndrome in COVID-19 children treatment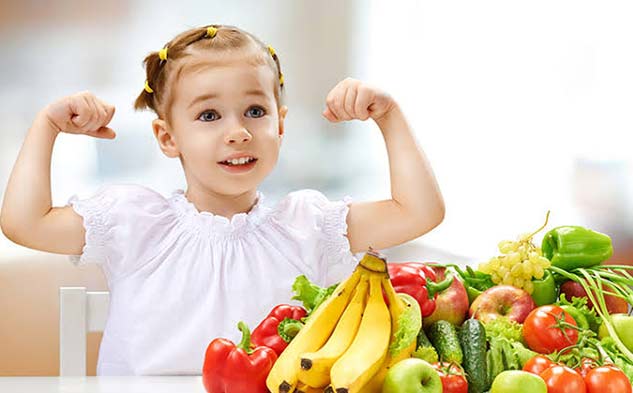 It is important for adults to continue with precautions with or without lockdown restrictions, and avoid crowded places with kids. The adults need to be good role models and teach kids hand washing, wearing masks correctly. There are no recommendations for use of masks till 2 years of age. Even beyond 2 years, the masks have to be age appropriate. The kids therefore have lesser protection than adults. The adults around kids need to make sure they do not pass it on to kids. With schools shut, kids are not bringing the infection home, but acquiring it from adults around them. You have to take care of a few things to prevent this complication:
Keep your children healthy with good nutrition and physical activity
It is important for good health and immunity
Do not go out of the house and take all necessary precautions
Online consults have made it easy to connect with specialist doctors. If anybody at home tests positive for COVID-19, and you have children at home, please consult with your paediatrician, who will guide you through the period. Many young children need different vaccinations as per immunisation schedule to protect them from other illnesses such as measles etc. One should not miss these vaccinations and get them administered as soon and safely as possible. There is a need to admit children suffering from this illness in a hospital. On the basis of your child's symptoms and diagnosis, the treatment may include:
Steroids to treat swelling and inflammation
Medicines that have immune-system antibodies
Fluids given through a vein
These were the symptom and treatment of multi-system inflammatory syndrome in Covid positive children by Dr. Anjali Saxena. There is no way to tell when this Covid pandemic will be over for good. Vaccination against COVID-19 for everyone is probably the best solution. While that happens, we should continue to take all necessary precautions. The present explosive wave has taught us the same.
Read more articles on Children's health