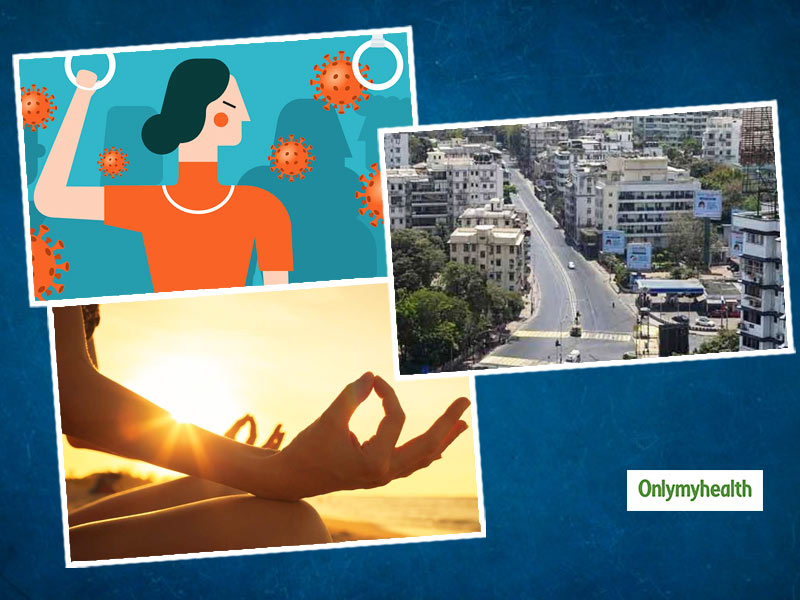 Lockdown 5.0 or Unlock 1.0: COVID19- the microscopic virus whose presence has caused hysteria and anxiety around the globe, has also managed to penetrate and disrupt the everyday lives of people. Not just 'other people', but you and I. But beyond the change in routine, pattern, work system et al.—the ongoing outbreak of Coronavirus has started to become a brutal psychological test for many. Whether its feeling confined, bored or depressed, there's a general dipping of spirits. People are worried about life, finances, job, health, running a family, and so much more. Although it is essential to know that this is exceptionally normal and common- it is an unprecedented crisis after all- but we can choose to cope with our anxiety in healthier ways.
Here are four tips by Ms Niharika Nigam, Director-Business Development, Jumpin Heights
Tap Into The Mind-Body Connection
Regular exercise is very beneficial for mental peace at such times. Workout every day for at least 20-25 minutes. A youtube workout or Dancing or aerobics—choose what works for you- Not necessarily to get those dream abs, but to release your happy hormones. Separately, strengthen your mind too with mindful practices such as meditation and Yoga. When we feel overwhelmed or anxious, and these mindfulness exercises can help us stay healthy during an emotional storm. So, embrace the mind-body connection and get yourself moving: you'll feel better, think more clearly, and probably sleep more soundly too.
Also Read: 5 Most Effective Energy Healing Alternative Therapies
Virtual Travel at your aid
If you are a wanderlust and missing travelling due to the pandemic outbreak, don't stress out, as technology has come through with a magic teleportation method for us. You can use virtual reality (VR) technology and 360-degree videography to travel abroad from the comfort of your own homes. These virtual travel tours and travel experiences that can be enjoyed online during coronavirus quarantine and deal with stress and anxiety and virtually explore newer places. It may not be the real thing, but it sure is the next best thing!
Also Read: 7 Science-Backed Reasons Why You Should Meditate With Music
Minimise "corona time"
According to our survey on mental anxiety, the number one stressor was the constant barrage of corona-virus related news. In a world of 24/7 rolling social media updates and news, it can be natural to get drawn into speculation and hype. Constant exposure to such news creates negative feelings of anxiety, fear and stress. In this case, you have to master the art of filtering what is necessary and practice mindfulness and restraint. Decide only to watch the news as much as you deem fit and appropriate, and leave the rest.
Social connectedness
Staying in touch has never been easier. Make phone and video calls to your close ones daily. Receiving support and care from them has a powerful impact on coping up with such challenges. Talk to them about your concerns, thoughts and feelings and process this phase together.
"The best way out is always through," said Robert Frost once, and rightly so because, for a lot of us, mental health seems to be going deeper into lockdown too, along with the rest of us.
Read more in Mind and Body