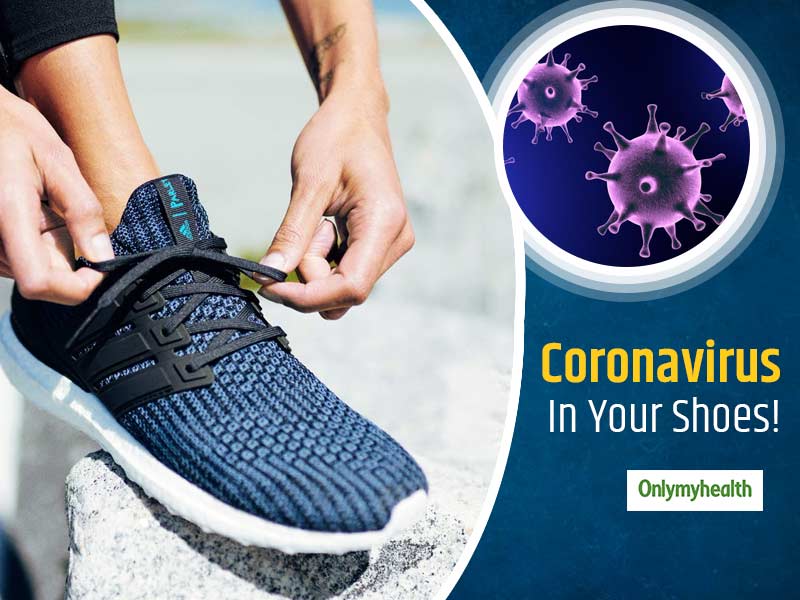 The cases of coronavirus around the globe are increasing and every day we get to hear something new about this lethal virus. Only a few of them are genuine information while most of them are nothing but hoax. The entire world along with India are engaged in every effort to fight COVID-19. The basic preventive measure is to keep your hands clean, sanitize your living area, maintain social distancing and wear masks whenever you step out. But slowly, many facts of this deadly virus are coming out, ranging from its symptoms to new forms of spread such as if it can survive on different surfaces other hand human skin. In a recent study, it has been reported that the coronavirus can not only remain alive and active on clothes but it may also survive in your footwear. To find out the truth behind this report, keep reading.
Can coronavirus survive on footwear?
According to a study by the National Institutes of Health, USA, COVID-19 can live up to 24 hours on cardboard, while on steel and plastic it can live up to three days. At the same time, many studies claim that it can stay on your shoes for a maximum of five days. Because most shoes are made of leather or rubber and plastic, they can become another carrier of the virus.
Infectious disease specialist Mary E. Schmidt said that the survival time of the virus really depends on the temperature of the place and according to many studies done on the materials used in the shoe, the virus is five days in shoes or slippers or May last longer than that.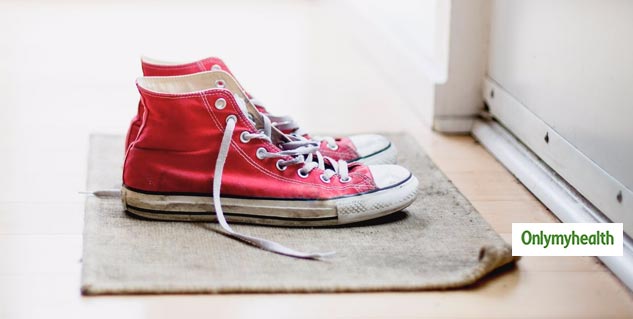 In relation to the corona virus, shoes can cause one to spread. Which may contain shoes worn especially in heavily populated areas such as markets, hospitals, workplace etc. So it can also be a potential carrier if your shoes touch an infected place or someone who is already infected with you and is sneezing or coughing. These drops can fall on your shoes and infect you.
Also Read: Make Hand Sanitizer At Home
Dirty footwear can invite coronavirus
Your shoes are dirty, which can become a breeding area for many bacteria and viruses. Viruses and bacteria can reach your home in shoes and can infect others even if you are not careful. Therefore, it is important that you take the necessary precautions to ensure that you save yourself and your family.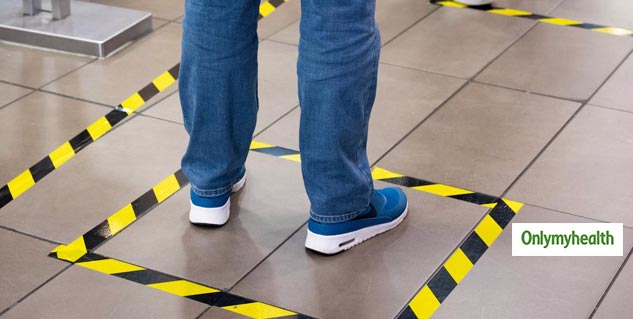 Also Read: Quarantine And Awareness Is Making Coronavirus Less Scarier Than It Was
Precautionary measures that you can take
Remove your shoes outside the house and wash hands and feet with soap immediately.
Keep separate shoes for outdoor and indoors.
Do regular cleaning of shoes that you wear outside.
Things that are not possible to wash with water, clean them with a sanitizer.
It is always better to stay at home and go out for only urgent work.
Read More In Miscellaneous