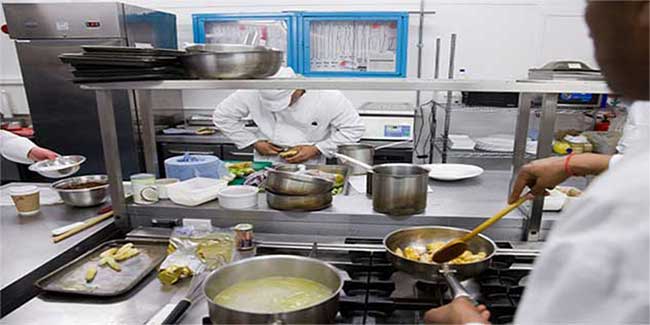 Cooking is an art that is delicate, with one wrong move you can pretty much destroy the dish you are trying to cook. There are thousands of ways to cook good food, with thousands of recipes available worldwide. There are of course no specific rules to follow, there are no cooking tips to make you a better cook.
But there are dos and don'ts that one can follow to achieve better cooking and avoid kitchen mistakes. There are some thing that are kept in mind in every kitchen you go to and you should recognize them and work to rectify them for better cooking. First and foremost, always remember there is no right or wrong in cooking, it's all about improvisation and invention.




Rushing with the dish
It is human nature to rush to things in excitement. But if you carefully consider reading the recipe before trying to prepare the dish you will do much better. Why you ask? There is a distinct difference between adding tomatoes after the onions are nicely cooked and right after the onions have started to cook. Look for the little details; they are crucial as it can change the entire dish from good to bad. Also, when putting in spices, remember to measure the right quantity.
Using the wrong pot
One of the most common cooking mistakes is using the wrong pot. As menial as this may sound, it is a vital step to an appropriate dish. Using a small pot for a dish containing lot of ingredients is simply overcrowding the pot and that is bad. Overcrowding means steaming and this means your flavours will not be locked as it should. So, remember to use the right pot.
Boil instead of simmer
Cooking takes time and you need to have the patience. So when you are asked to simmer the curry, do not boil it. Boiling sure does get the work done faster but it just ruins the food. Simmering means when there is just a bubble or two after every regular interval, while boiling will have more vigorous bubbles. Know when to boil and when to simmer! For example, you would boil vegetables, but not a curry.
Not pre-heating the pan
Here is a very common mistakes made by most amateur cooks. They do not heat the pan appropriately before starting to cook. This kitchen mistake can cause you a considerable amount of trouble if you do not consider it well. Your food will get stuck to the pan if not heated with oil or butter and eventually it will lack the needed colour and texture. So be mindful when you cook.

Not tasting food when cooking
Here is a simple one. When cooking food, you should taste it so as to know how it is going. Most of us skip this step , when this should be practiced thoroughly. It is a very simple and yet effective way to ensure that your food is cooking well. Applying some common sense when cooking can take you a long way!
Image Source : Getty
Read More articles on Mind and body