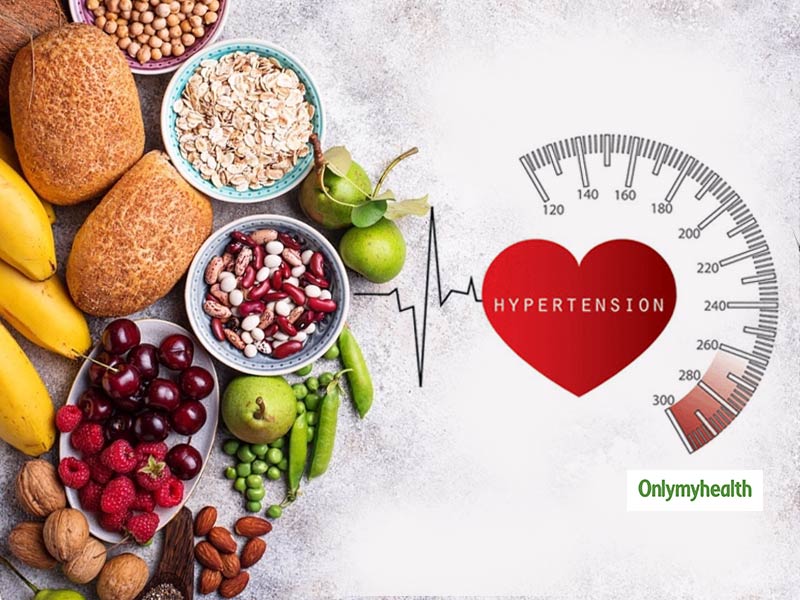 Hypertension is a hazardous disease. If its treatment is not administered at the right time, then the patient's life can also be at risk because the disease increases the risk of heart failure. Hypertension can lead to life-threatening illnesses such as coronary heart disease, heart failure, stroke, and kidney failure. It was earlier that hypertension was an elderly disease, but with a hectic lifestyle and erratic lifestyle habits, this disease has now become a common occurrence in youngsters too. High blood pressure causes pressure in our blood vessels, which damages and blocks the blood vessels. What adds to the risk of hypertension is stress, sedentary lifestyle and poor eating habits. Hence what we eat makes a lot of difference in the management of various lifestyle-related diseases like hypertension.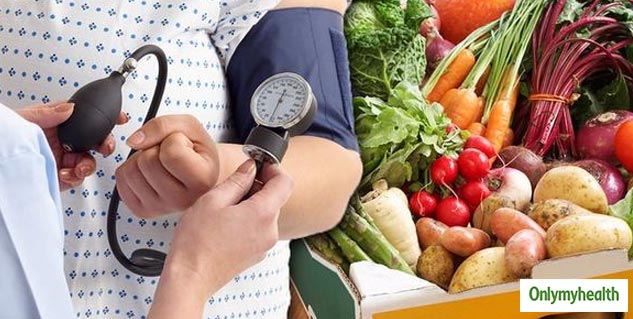 High Blood Pressure Diet Tips
Explaining one and all the importance of a proper diet, Bharathi NR, HOD Dietetics, Columbia Asia Hospital Sarjapur Road, tells us about 6 food items, which can keep your blood pressure in control:
Blueberries
One must stock up their pantry with blueberries if hypertension haunts them in and out. Blueberries have a good amount of antioxidants, which help prevent many diseases. It helps keep BP in control, and it also reduces the possibility of heart-related diseases. According to research by the US University of Florida Institute of Food and Agricultural Sciences, eating blueberries also reduces the risk of cancer. By consuming blueberries, it does not allow the blood in our arteries to settle, which enables our heart to process accurately.
Also Read: 10 Proven Health Benefits Of Blueberries
Garlic
According to experts, the consumption of garlic increases the production of nitric oxide in the body. This helps to keep the body muscles functioning and the blood thin. This reduces the risk of hypertension. Research has proved that extracts of garlic can lower both systolic and diastolic blood pressure in high blood pressure patients. One must see that the garlic clove should dissolve in the mouth rather than just gulping it down. The whole benefit lies in the juice that comes out of a garlic clove.
Watch: Know how garlic is beneficial for our overall health:
Dark Chocolate
Who does not love to eat chocolates and more so when it helps you stay healthy? Yes, dark chocolates are great for those who are at a higher risk of blood pressure or suffer from it. A power-packed source of antioxidants, one must know when to stop while eating dark chocolates. It not just makes you happy but also raises HDL. Further, it helps in protecting LDL From oxidation and works towards improving blood pressure levels too.
Watch: But, can people with diabetes eat chocolate? Here's what we can do:
Pistachios
Pistachios contain saturated fatty acids, polyunsaturated fatty acids, monounsaturated fatty acids, proteins, fibre and more, which makes this nut a healthy addition in your daily diet. It can also work to improve health status and keep many serious problems away. These healthy nuts are high to soothe hunger pangs without adding much on the waist and weight. The benefits of pistachio almonds can be to lower cholesterol and blood pressure. According to medical research published on NCBI website, pistachios can work to improve total cholesterol.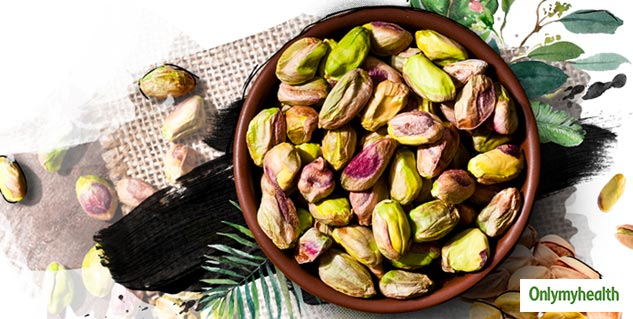 Banana
Bananas contain plenty of fibre which improves digestion. Our body requires adequate amounts of vitamin B6 to produce haemoglobin and insulin, and banana is just the apt fruit for that. Studies have found that eating a banana is also good for blood pressure patients. Bananas also have good iron content. Banana is a must-have fruit for improving the blood circulation by thinning the blood. Also, if you thought banana could lead to weight gain, then you are wrong as it is a great fruit to reduce cholesterol.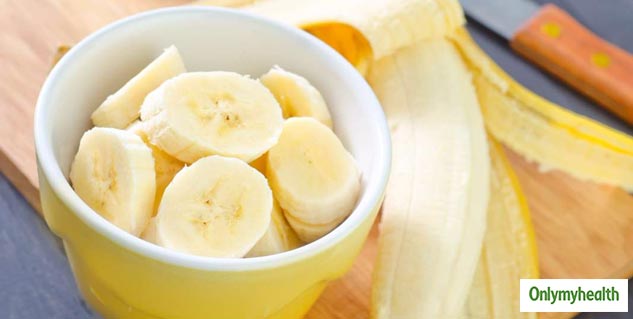 Also Read: Think Before You Throw A Banana Peel In The Dustbin. They Are Edible, And Healthy Too
Olive Oil
Olive oil is very beneficial for the body. It contains antioxidants flavonoids and porphycenes which protect cells from free radicals from being depleted. Eating olive oil mixed in food makes the heart strong and makes it less likely to have a heart attack. Consuming olive oil improves blood circulation so that that blood pressure can be controlled. Also, one must know why olive oil is a healthier option when it comes to choosing a cooking oil these days.
Watch: Know the benefits of olive oil over the other oils:
The foods are immunity boosters, and with its help in reducing the blood pressure levels. Hence, it is best to add these to your diet if you are at a higher risk of getting hypertension or are suffering from it for better management of this lifestyle disorder.
Contributed by Ms Bharathi NR, HOD Dietetics, Columbia Asia Hospital Sarjapur Road
Read more articles on Healthy Diet