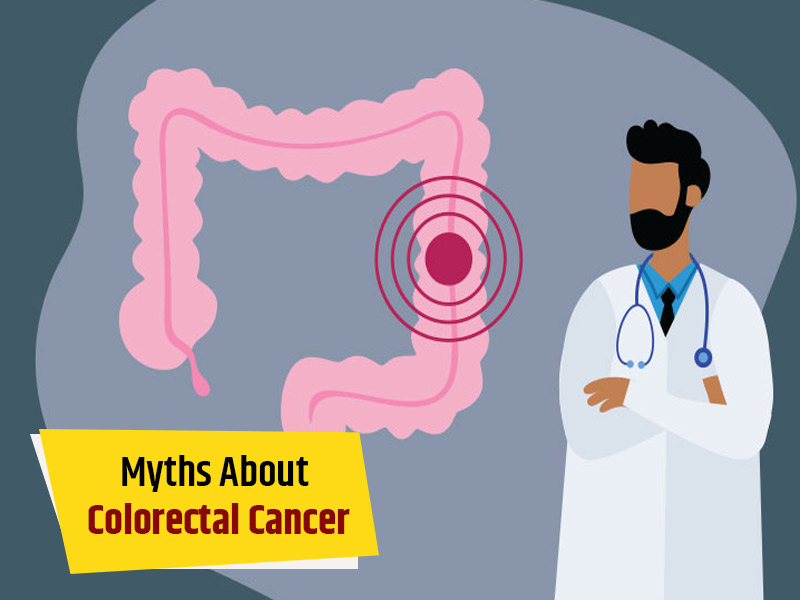 Colorectal cancer is among one of the most occurring cancers that affects people all over the world. In India, it is one of the major causes of having severe fatalities in both men and women. For those who do not know, colorectal cancer starts in the cells present in the colon or rectum of the body and then spreads to nearby organs infecting them and causing tumour. Colorectal cancer affecting large intestine is the last part of the digestive tract and thus you can have severe pain in bowel movements and defecation. There are plenty of misconceptions that have been around colorectal cancer, let us try to debunk some of the major ones.
Myths About Colorectal Cancer
1. This Cancer only affects men
Colorectal cancer is also known as large intestine cancer usually, even though it occurs more in men than women, it is not a man's disease. After some major gynaecological cancers, it is one of the major causes of tumour in women. According to a data by American Cancer Society, risk of developing colorectal cancer is 4.4% in men and 4.1% in women. So this is a wrong assumption that people get about large intestine cancer that is affects males only.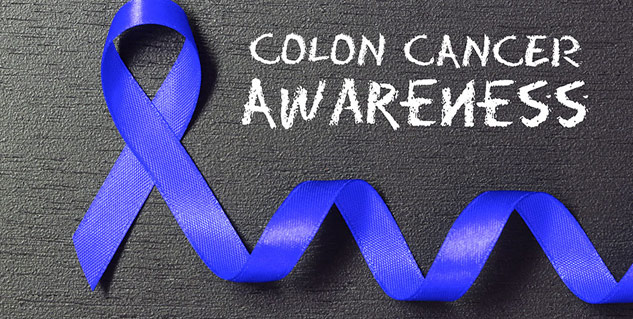 2. Colorectal cancer cannot be prevented
It is more of a general myth for cancer as disease because majority of population still believes that colorectal cancers cannot be prevented. Screening of this type of cancer is quite achievable because of which risk of cancer can be reduced. Screening tests available for rectal or colon cancer can detect and remove polyps. These are small fleshy growths on the lining of the colon; this is removed through colonoscopy process. Removal of these polyps and abnormal tissues prevents colorectal cancer from developing in the body. Also some triggers must be avoided in order to prevent this disease.
Also Read- 6 Tips To Tackle Post Surgical Pain
3. Age is not a factor for colorectal cancer
Unpopular belief it is because this cancer affects people more than 45 years of age. Most of the cancer specialists believe that you must start getting your screening tests from the age of 40 years because that is when it begins. Get the screening done once in a year or once in two years to prevent colorectal cancer from affecting you. Also family history plays an important role, it there is someone with a history of having abnormal tissues, cancer or polyps, then the risk increases. Therefore in those cases, screening should start from 30 years onwards.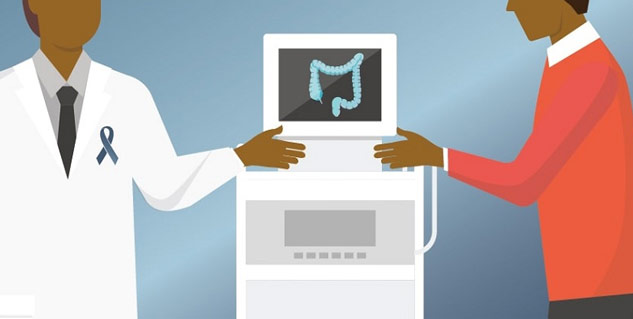 4. Colonoscopy is a painful procedure
As we discussed earlier about screening test of colorectal cancer, the screening procedure is not that painful. It is an outpatient procedure, you are given a mild sedative so that you do not have any pain while going through the procedure. When the slender tube is passed inside your rectum, then this pain occurs which is not felt due to sedatives. It examines the lining of rectum and colon in the body and then it is taken out. The person is given one hour complete rest, and then he can lead a normal life without any evident pain or problems.
Also Read- Primary Ovarian Insufficiency: Diagnosis And Treatment
5. Screening tests are not effective of colorectal cancer
It is a big myth; screening tests are very effective as far as colorectal cancers are concerned. Tests that is used for screening contains digital rectal exam by the doctor and then the stool test. Apart from this your blood barium enema is also checked. X-ray pictures of colon and flexible sigmoidoscopy are also conducted in order to take more precise results and understandings. These tests help to determine warning signs of colorectal cancer.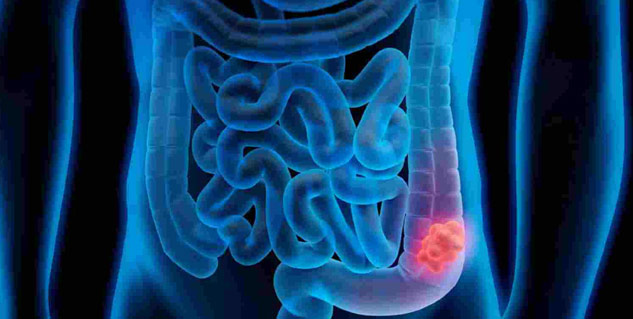 6. Colorectal cancer cannot be treated
Another myth about colorectal cancer like any other cancer is that this cancer cannot be treated. There are different stages of colorectal cancer and some initial stages can be treated effectively. Most of the people who are diagnosed with colorectal cancer have a high survival rate of around 80-85%. This is because the symptoms of colorectal cancer are very painful and evident, and thus it gets diagnosed in most cases at early stages. Hence it can be treated with the help of surgical procedure and cancer treatment therapies.
Picture Credits- pexels.com