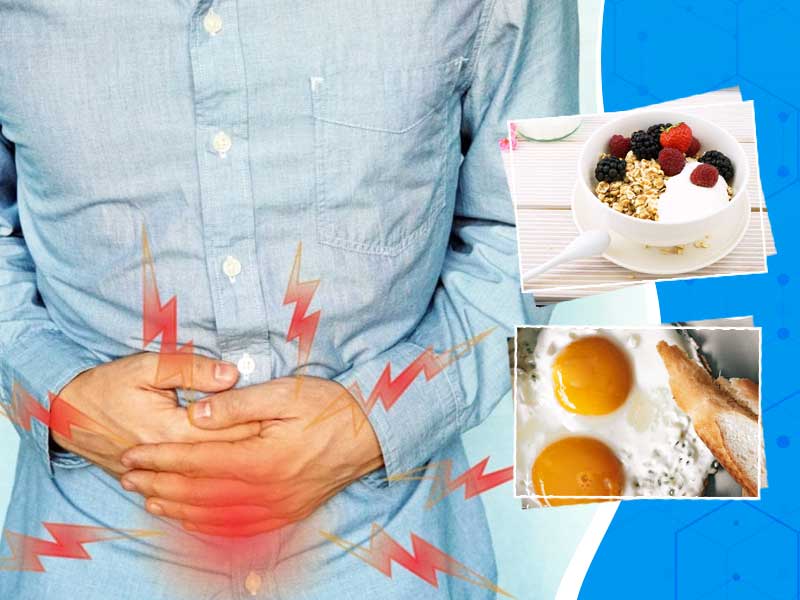 Breakfast is considered one of the most important meals of the day. It could be further so if you are going through a health condition where you body needs the right amount of energy. Inflammatory bowel diseases are one type of problems that deals with indigestion and problems related to digestive tract. Hence you cannot have anything you wish to at this time period. It is important to regulate your diet in such a way that it remains nutritious as well as tastes good. Therefore to solve this problem, today we would be suggesting you some foods which you can have in order to ease your inflammatory bowel diseases and reduce symptoms for the same.
How important is Food for regulating IBD?
We asked this query to our nutritionist Ms. Supriya Nigam, Consultant in Nutrition Department, Fatima Hospital in Lucknow. She said that breakfast can particularly set the tone for nutrition of the day. It is not that foods you have show effect immediately, it takes few hours, since breakfast is the first meal, therefore having healthy nutrients could improve the digestion efficiency for the day. In case of inflammatory bowel disease it is important to take fibre, proteins, mono-saccharine, disaccharides, etc to ease symptoms of this disease. One food cannot be had the whole week, not does it have all the nutrients to benefit IBD symptoms, hence here are some breakfast foods that actually help.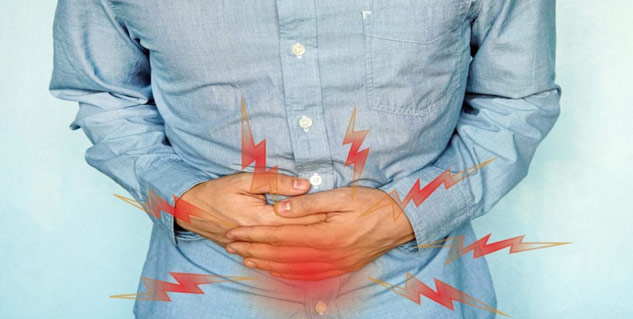 Foods to Ease Symptoms of IBD
1. Boiled eggs with toast
Boiled eggs are very healthy as a breakfast, they are known for their high amount of proteins. It also contains minerals and selenium that helps to provide energy to the body. Eggs could have in several forms, but boiled eggs are recommended for you in case of inflammatory bowel diseases. Toast can be added along with eggs that could provide fibre to the body. Fibre helps in digestion and bowel movements. Eggs and toast are low in calories; hence make it a good combination for people with IBD.
Also Read- Chronic Inflammation Is Bad: Foods That Cause It, Anti-Inflammatory Foods You Can Have
2. Oat meal breakfast
Not just trending, oat is healthy meal as well as it is tasty. Oats are one of the food to reduce the flare ups which occur in the digestive tract and can be had almost every alternate day. They are low in calories, give a feeling of fullness and are quite beneficial for health. In inflammatory bowel diseases, it does not let digestive tract get inflamed that helps to ease the problems in the long run. Oats can be had along some fruits which are more digestible in nature such as banana.
3. Having plain yogurt with natural sugar
Yogurt is often recommended to people having bad stomach or having indigestion. This is because yogurt helps to reduce inflammation in stomach, regulate bile juices and acids. It is also useful because it contains healthy bacteria that aids in reducing symptoms of IBD. Yogurt can be healthy part of your breakfast meal; you can add some natural sugar such as berries or banana in order to make it healthy and delicious. Some people also add honey and granola to make it more tastier, reducing sugar content.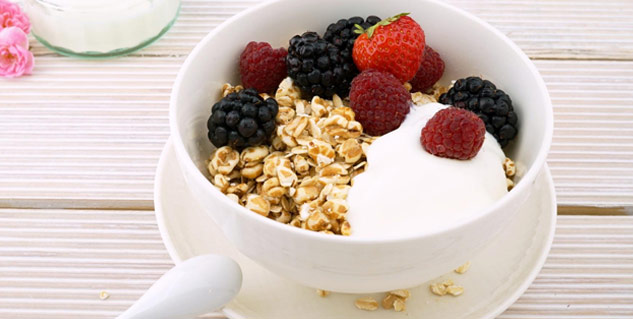 4. More Soluble Fibre
Add some more soluble fibre to your diet such boiled potatoes, veggies, bananas or rice milk. This helps to reduce the flaring in the stomach and get the inflammation down. To reduce IBD diseases it is important to control inflammation which can be done with the help of soluble fibre breakfast. You can also have it along eggs and soy milk if you wish. Many people who had Crohn's diseases gave positive feedback about this breakfast meal.
5. Oatmeal with coffee with soya milk
Having oatmeal is good but to increase the efficiency of this rich fibre diet, it is important to add some milk that could give a boost to energy. In the morning choose to have oat meal along with banana, blueberries, flaxseeds, almond milk, walnuts or coffee to gain more benefits. To get over the symptoms of inflammatory bowel disease, you need to have this in decent amount in the morning breakfast. Do not take it all up at the same time, choose any one which you like to increase effectiveness of oats.
Also Read- How To Treat Irritable Bowel Syndrome?
6. Milk Shakes
Milkshakes are healthy source of nutrients which are meant to be taken in the breakfast. This does not mean you add additional sugar into it, making it worse your health. Milk shakes are meant to be made from healthy fruits which lower your calories, reduce inflammation and bring down effect of IBD. Filling your stomach with milk shake in the morning can help you regulate your activities in a better manner throughout the day. This also boosts your energy; add some nuts, seeds and protein in the milk shake to make your day better.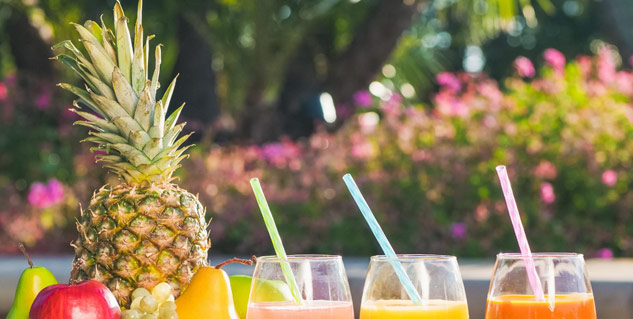 7. Drink Lots of Water
This is not for breakfast but actually before it. As you wake up, drink at least 2 glass of water, it will ease flare ups, inflammation and acids present in the stomach and promote your health. Water is an important factor in inflammatory bowel disease because clears your digestive tracts, problems related to inflammation, etc that helps with symptoms of IBD. Everyone who has any disease related to bowel movement needs to drink at least 10-12 glasses in the day, and 2 glasses of water before having breakfast.
Picture Credits- pexels.com