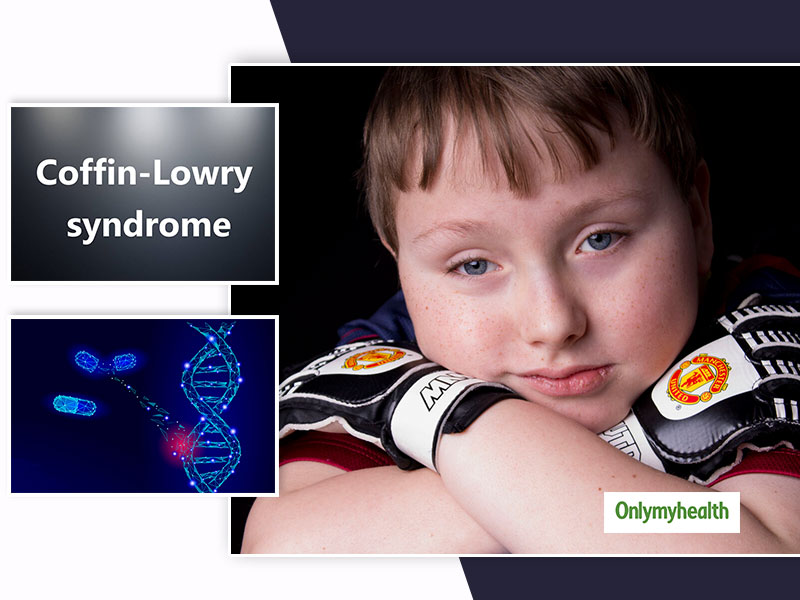 Coffin-Lowry Syndrome (CLS): Know everything about this disorder characterized by large, soft hands with short, thin fingers; short stature.
What is Coffin-Lowry Syndrome? Coffin-Lowry Syndrome (CLS) is a genetic disorder (rare) characterized by intellectual disabilities and abnormalities in the head and face. Further, it is characterized by large, soft hands with the short, thin finger, short stature, and other skeletal abnormalities. What are the causes of Coffin-Lowry Syndrome? Coffin-Lowry Syndrome is a congenital disease that occurs due to mutations of one or two specific genes of the x chromosome, namely, RPS6KA3 and RSK2. These genes help regulate signalling between cells in the body, especially those involved in learning, long-term memory formation, and nerve cells' lifespan. Hemizygous mutations in the RPS6KA3 gene in males. In females heterozygous mutations in RPS6KA3gene or rarely homozygous mutation.
What are the symptoms of Coffin-Lowry Syndrome?
Developmental delay / intellectual disability: Affected males typically have a moderate-to-severe intellectual disability. The symptoms of Coffin-Lowry Syndrome is more severe in males than in females. Dr Seema Thakur, Senior Consultant, Clinical Genetics and Fetal Diagnosis, Madhukar Rainbow Children's Hospital, shares the symptoms.
Narrowing of the temples
Scarce hair on the scalp
Thickened eyebrow ridges
Downslantingeyelid slits
Wide-set eyes
Thickened upper eyelids
A broad nasal bridge
Thick prominent lips
Prominent chin and ears
Limb abnormalities include:
Large soft hands with thick double-jointed fingers
Shortened big toe
Pointed or sunken breastbone
Abnormal curvature of the spine
A smaller than average head size
Dental abnormalities
Loose skin
Characteristic craniofacial features
Usually marked widely spaced eyes with down slanted palpebral fissures; occasionally, the relatively normal periorbital region with mild telecanthus
Prominent ears
Upper extremity differences
Sharp horizontal palmar crease across the hypothenar area
Soft, malleable hands with an almost "plush-cushion" feel to the palm, as may be seen in an obese individual
Musculoskeletal features
Frequent pectus carinatum and excavatum
Childhood-onset of kyphoscoliosis that is often progressive
What is the diagnosis and prognosis of Coffin-Lowry Syndrome (CLS)?
The diagnosis of Coffin-Lowry Syndrome includes x-ray and neuroimaging. By clinical suspicion and molecular confirmation by NGS. Furthermore, molecular genetic testing on a blood specimen or cells from a cheek swab can identify genes' mutations. "The prognosis for different people varies depending on how severe the symptoms are. Early intervention is always useful in improving the outlook for patients. Development of speech is permanently impaired in CLS patients. However, variable degrees of severity have been observed" states Dr Praveen Gupta, Director and Head Neurology, Fortis Memorial Research Institute, Gurgaon. For instance, some patients can acquire a substantial oral communication capability when proper care is provided, whereas other patients, especially in combination with hearing impairment, never speak. Despite the limited verbal abilities, communication skills are good. Motor development is also delayed, marked in infancy by generalized hypotonia. The affected individuals are usually cheerful, easy-going, and friendly. Behavioural problems have been reported in a few male patients.
What is the treatment of Coffin-Lowry Syndrome? Explains Dr Seema Thakur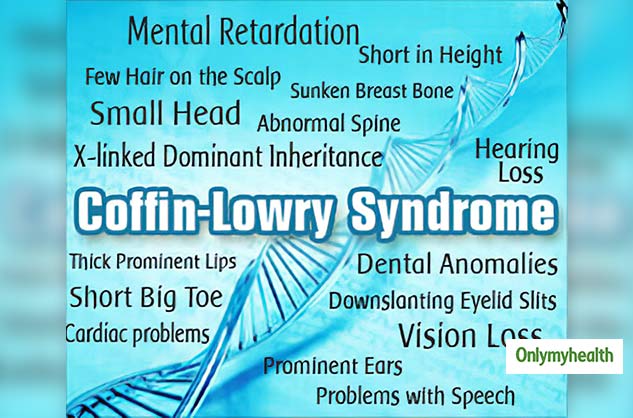 Treatment for (CLS) Coffin-Lowry Syndrome is supportive and symptomatic, which means that individuals affected by it should have the regular cardiac, hearing, and visual examinations. Patients cardiorespiratory system should be monitored, and antiepileptic medicines can be used to treat drop attacks.
Treatment of manifestations: SIDAs are treated with clonazepam, valproate, selective serotonin reuptake inhibitors, or benzodiazepines; trials with different medications with efforts to optimize the dosage may be needed to improve outcome. Individuals who experience frequent SIDAs may require the use of a protective helmet or a wheelchair and should be protected, if possible, from being startled. Risperidone may be of benefit to individuals who display destructive or self-injurious behaviour. Feeding difficulties, abnormal growth velocity, behavioural problems, kyphoscoliosis, and obesity (if present) are treated in a standard manner.
Surveillance: Periodic hearing, dental, and vision examinations; annual clinical cardiac review, adding an echocardiogram every five to ten years; regular monitoring of the spine for progressive kyphoscoliosis.
Prevention of secondary complications: Intervention to prevent progression of kyphoscoliosis to the point of cardiorespiratory compromise.
Agents/circumstances to avoid: Individuals who experience SIDAs should be protected as much as possible from being startled and from falls.
Symptoms that indicate a complication of Coffin-Lowry Syndrome
Dr Seema Thakur states that "sometimes the disease may cause severe mental problems that can be further associated with abnormalities of growth, cardiac abnormalities, and auditory and visual abnormalities."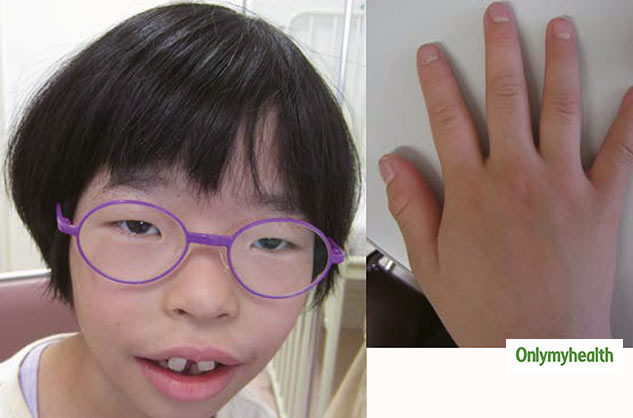 In very young children, physical characteristics are generally mild and not very specific. Affected newborn males often show hypotonia and joints' hyperlaxity, whereas growth parameters are usually within the normal range. Facial abnormalities, including hypertelorism, frontal bossing, and thick lips, become apparent in early childhood. However, the typical facial appearance is usually noticeable only by the second year of life and shows progressive coarsening after increasing the lips' glabella and protrusion.
The distinctive facial aspect in adult male patients includes a prominent forehead, orbital hypertelorism, downward-slanting palpebral fissures, epicanthic folds, large and prominent ears, thick everted lips, and a thick nasal septum with anteverted nares. Periodontal findings include a high narrow palate, a midline lingual furrow, hypodontia, and peg-shaped incisors. Patients show hyper-extensible, soft, and fleshy hands with lax skin and joints and tapering stubby fingers. These latter features are already present at birth and are a powerful diagnostic feature. Other reported findings include a short horizontal crease in the hypothenar region and fullness of the forearms owing to increased subcutaneous fat. Skeletal malformations appear progressively in most patients and may have delayed bone development, spinal kyphosis/scoliosis, and pectus carinatum or excavatum.
Female heterozygotes show variable involvement from short stubby digits with normal appearance and intelligence to quite marked facial dysmorphism with moderate retardation. X-inactivation studies have revealed either no or mild–to-significant skewing. In the latter study, the correlation coefficient between IQ and X-inactivation status was not significant in carrier females. Obesity and psychiatric illness (depression, psychotic behaviour, and schizophrenia) have been described in few female carriers. Epilepsy may occasionally develop.
Here are some FAQs related to Coffin-Lowry Syndrome (CLS) answered by Dr Praveen Gupta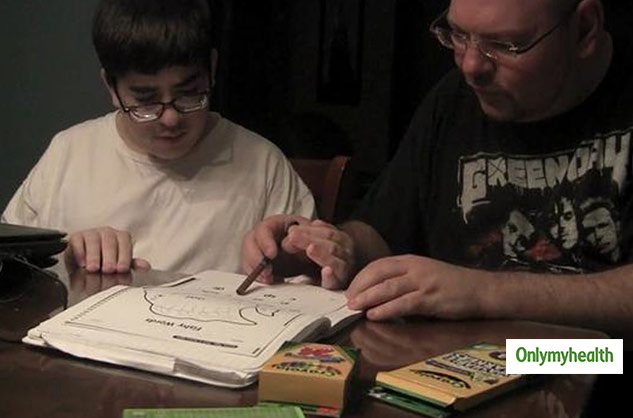 Who is at risk of developing Coffin-Lowry Syndrome? The majority who are affected with the condition have a family history. When particular gene mutation occurs in individuals, they are at a higher risk for developmental delay and mild physical symptoms of the disease. Approximately 70%-80% of probands have no CLS family history, and 20%-30% have more than one affected family member. The high incidence of simplex cases (i.e., CLS in a single individual in a family) can be attributed to the genetic selection against heterozygous females who are intellectually disabled.
Coffin-Lowry Syndrome: When should one seek medical advice? When one is detected with Coffin-Lowry Syndrome, they must remain proactive and engaged and find the right kind of medical help. The treatment for the disease is expanding, and one should not delay in reaching out to the medical professional, they should be reached out to at the earliest sign of a symptom. Any male with mental retardation with the peculiar pugilistic nose, large ears, tapered fingers, and typical x-ray findings - drumstick terminal phalanges by x-ray, and pectus carinatum.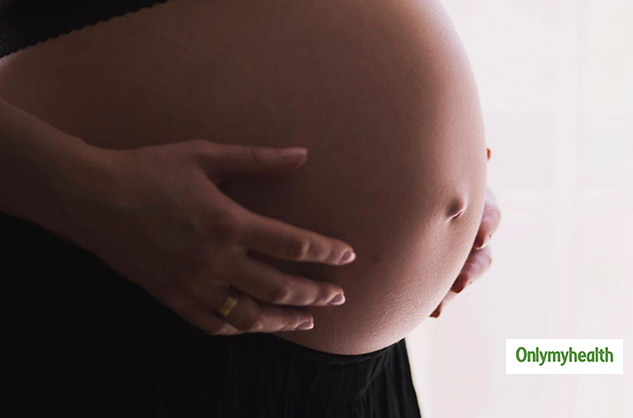 How to prevent Coffin-Lowry Syndrome? If one has a family history of Coffin-Lowry Syndrome, they should get the tests done at the earliest possible time. Although there is no specific medicine for it, early intervention always helps. By prenatal diagnosis, if index case mutation is known. Once the RPS6KA3 pathogenic variant has been identified in an affected family member, prenatal testing for a pregnancy at increased risk and preimplantation genetic diagnosis are possible.
What is the expected life duration of Coffin-Lowry Syndrome? There is no specific cure to Coffin-Lowry Syndrome, and it may be passed on genetically. In some exceptional circumstances, it may even be life-threatening. Affected men usually have a severe intellectual disability.
Read more articles on Other diseases