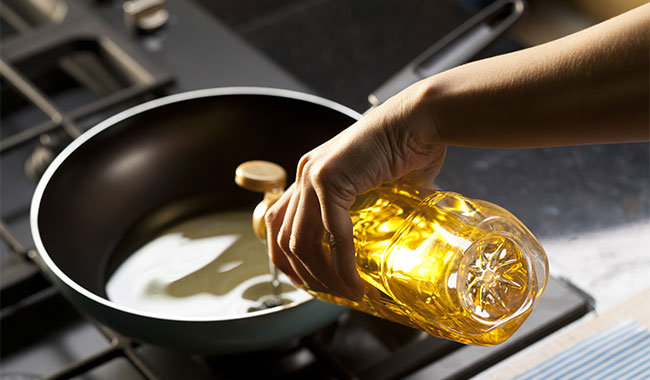 Coconut oil and olive oil, both have their individual uses when it comes to the kitchen. Depending on what you are cooking and the health benefits you aspire, both can have their own use. 1 tbsp of oil derived from olives or coconuts provide almost 13.5 g of fat and 120 calories.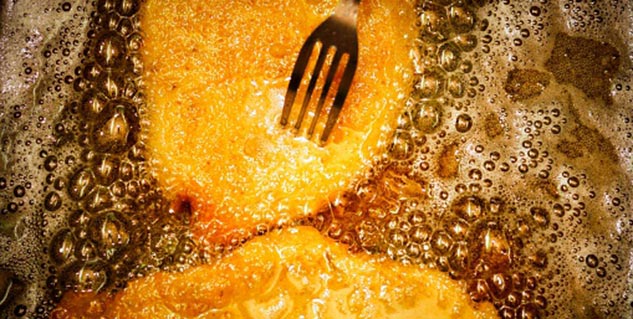 The Richness of Coconut Oil and its Saturated Fat
Coconut oil is highly rich in saturated fat. It has more than 85 percent saturated fat, but saturated fats have a bad reputation as many believe that they aid in development of cardiovascular diseases. It has, however, been found by the "American Journal of Clinical Nutrition" that saturated fats don't actually aid heart diseases. Mary G. Enig., a renowned international fat and oil expert explains that the saturated fat of coconut oil is lauric acid, which is similar to fatty acids present in human breast milk.
Olive Oil- high in Monounsaturated Fats
Almost a quarter of fat derived from olive oil is high in monounsaturated fat. The American Heart Association has recognized that monounsaturated fat-rich foods like nuts, avocado and seeds help in lowering LDL cholesterol levels. Extra virgin olive oil is a good source of polyphenolyic compounds, vitamin E and antioxidants that reduces and also prevents systemic inflammation.
The Smoking and Melting Point of Olive Oil and Coconut Oil
Olive oil's smoking point corresponds to 280 degrees Fahrenheit, which is low relatively and should only be heated on low temperature. On the other hand, smoking point of coconut oil is 350 degrees Fahrenheit, which makes it appropriate to cook on fair temperature. If you cook above the smoking point of the oil, it may lead to compound formation that may become harmful for your health.
Usually, olive oil is liquid in nature in room temperature and becomes solid when refrigerated, while the coconut oil is solid when placed in the fridge or liquid in room temperature since it has a melting point of 76 F.
Uses of Olive Oil and Coconut Oil
Both olive oil and coconut oil can be used for cooking, but is advisable to use olive oil for seasoning meals or dressing instead of cooking. This is because heating extra virgin olive oil results in destruction of polyphenolic compounds and vitamin E. Moreover, the taste of olive oil does not go well with baking goods while coconut oil gives a good flavor to the food you cook.
So, it is advisable to cook your healthy meal in coconut oil while olive oil can be used for dressing your salads or seasoning your meals.
Image source: Getty