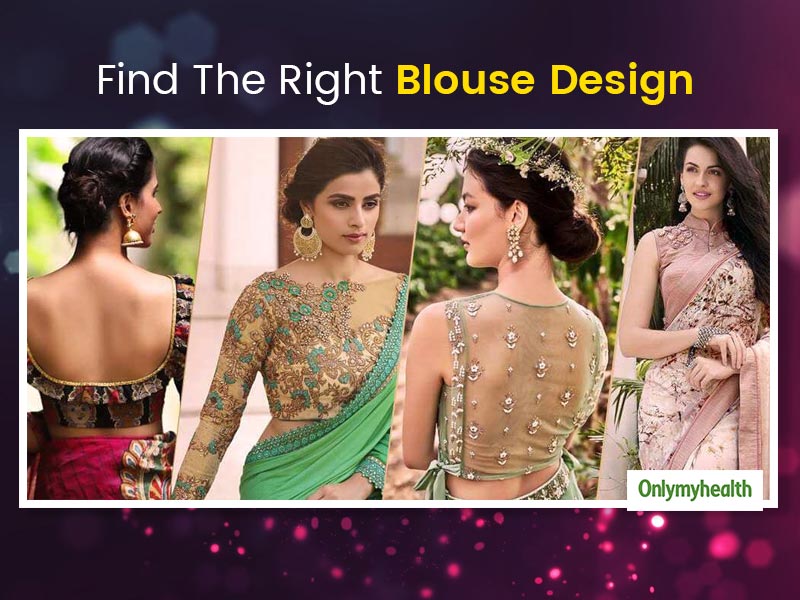 If you think wearing a fancy saree is important, you don't know the power of a blouse. It can make a big difference to your outfit where even a plain saree would look classy with a stylish blouse. But before you go searching the latest blouse designs on the Internet, let us tell your blouse should be according to your body type. For example, wearing a ruffled blouse on broad shoulders is a complete blunder! Your personality is reflected by how you dress up. Going a little experimental with your outfits won't cost much but only enhance your persona. Take cues from Bollywood divas as to what blouse would work for which body-type.
Apple Body Shape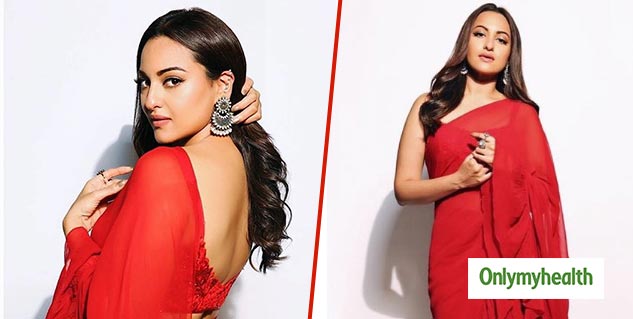 If you have an apple-shaped body, wear a blouse with a solid color. Giving too much color, prints and texture to your blouse may bring your overall look down. In addition to this, go for a broad neckline with deeper cuts. This would balance out your persona. See how Sonakshi is wearing this bright red colored saree with a solid red velvet blouse. Also, go for pastel makeup to perfect this look.
Zero size figure
Shilpa Shetty is known for her petite figure or what we fondly call zero-size figure. As your body is thin, you can experiment with heavy blouses with embroidery on it. This would not only enhance your figure but would transform your entire outfit.
Also Read: Take Cues From Bollywood Divas To Rock Your Festive Fashion
Hourglass Figure
View this post on Instagram
We are all a fan of Priyanka Chopra Jonas aka PeeCee's hourglass body. An hourglass figure is considered to be the most attractive body type. Full-sleeves with a wide neck is perfect for your saree. Ladies with this figure get a wide area to experiment with their looks as anything you wear looks look on you. This is why Priyanka looks drop-dead gorgeous in anything and everything that she wears such as this polka dot saree with a full sleeve blouse. Paint your lips in the best shade that suits your skin tone.
Broad Shoulders
View this post on Instagram
Admit it or not, styling becomes very difficult for women with broad shoulders. If you also have wode shoulders, worry not, we have a blouse style for you as well. Check out Huma Qureshi in this picture. Broad shoulders can be covered with wide neck designs as it would make your shoulder look less broad. Here, Huma is seen wearing a full-sleeved blouse with a wide round neck design. Her shoulders are looking just perfect!
Also Read: Ten Must-Have Eye Makeup Brushes In Your Kit
Athletic Body Type
If you have an athletic body with muscles, try halter neck designs. You can also check out noodle-strap blouse which is trending these days. It would complement your figure without making you look healthy or heavy.
There are so many designs and styles that you can browse and try. Experiment as much as you want as it would only make you pro at designing your outfits and standing out from the crowd. Hope this article helps!
Read more on Fashion & Beauty