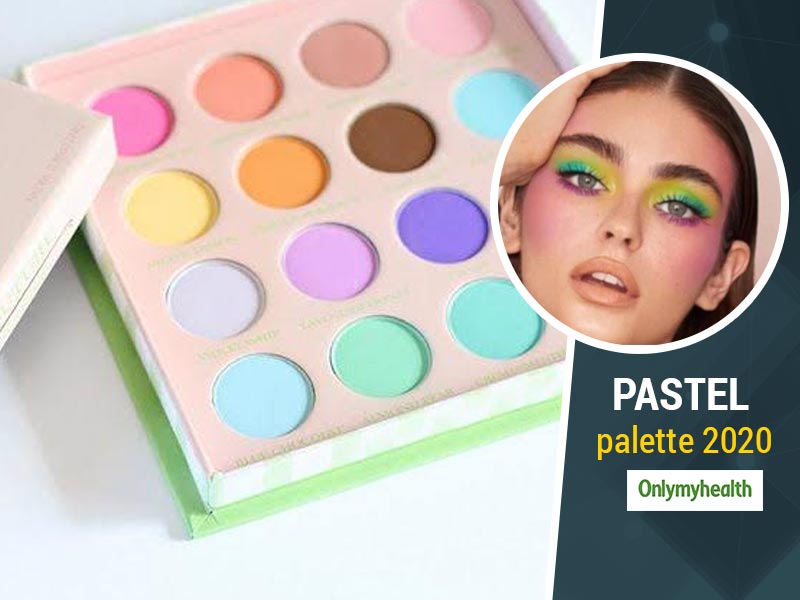 Trends come and go, but many people cling on to them for a long time. Favouritism makes us follow one trend or the other. In fact, there are things that were preferred in the 90's era and came back again in 2020. For example, bell bottoms and polka dotted clothes were an indication of earlier times, but they came back once again in recent years. Similarly, there are some colours too, that come and go with time. Just like neon coloured makeup also became a fashion statement this year. Be it weddings, birthday parties, fashion shows, celebrity looks or anything, people take up the colour theme/trend and go on with it. Talking about wedding shenanigans, pastel colours are back! In this article, you will get to know why they are trending again and what pastel colours you should go for.
Pastel palette 2020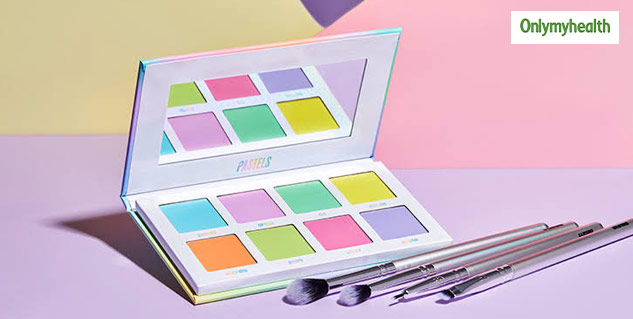 Basically, pastel colours are the colours that have high amount of light and less intensity of colour. They make you look fresh and subtle. Colours have some other level of energy that enables us to express ourselves through them. From dark to light, pastel to neon, every colour has a different vibe. They can make you and your surroundings sad as well as happy. Here is a list of pastel colours that people have started using more than often:
Pistachio green
Baby blue
Magic mint
Peach
Baby pink
Lavender
Also read: Work From Home Fashion Trends: 5 Most Popular Wardrobe Essentials In The Post-Pandemic World
How Pastels Became A Cultural Obsession?
Pastel colours surely add some value to the occasion, attire or even makeup. Everyone's favourite these days is the pastel colour palette. They have the ability to lift up your mood and environment too. Pastel colours are very soothing to one's eyes are useful to express emotions. You can make a dull and boring function go fun an bright through these colours. People have started developing a taste in these aesthetic colours once again. Earlier, people shelved the idea of pastel colours due to the thought of them being boring. However, times have changed and so has the thinking. Because of their ultra fine and non gaudy tone, they are the new cultural obsession.
Occasions
You can create a whole theme of pastel shades on your wedding, birthday and baby shower too. It can give a welcoming and calm feeling to your guests. On a wedding, your cards, decor, outfits, cake, everything can be in sync with a pastel theme. Especially, it looks beautiful in bright day functions. Your pictures will come out in a way you never imagined.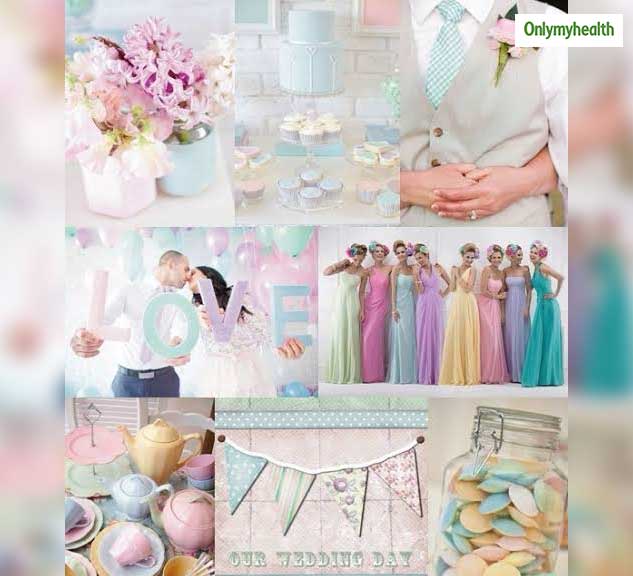 Makeup
Have you ever tried using just pastel colours on your eyes? Pastel palette compliments a lot on one's face as it's light and subtle. It brings out your makeup more than the glossy products. Pastel colours can enhance and enrich your beauty even more. You can use them over your nails, eyes and cheeks too.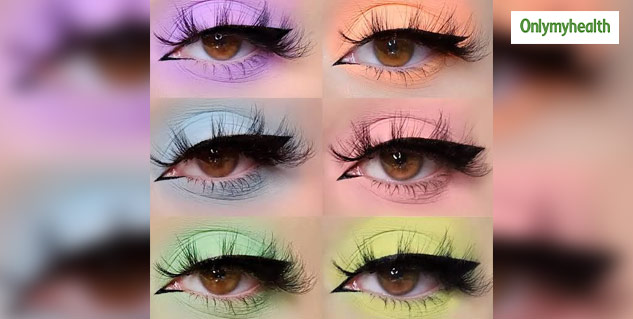 Also read: Navratri 2020: Know The 9-Day Color Code For This Navratri To Up Your Fashion Game
Clothing
Even if you pair up a pastel coloured top with white pants, you can rock the attire! Mauve and peach are one of the most subtle pastel colours you can choose for your lehenga or dress. In fact, you can combine all the shades in the pastel palette on your outfit. It will make you look different and appealing. People have started deciding clothing themes based on these colours. So, follow the trend and make the most out of these colour options.
These were some pastel palette trends that are in these days. In fact, you can even give your home decor an appealing look with the help of pastel shades. Your room themed with a pastel colour can enrich it's beauty. You can pick and combine these pastel shades on a lot of things.
Read more on Fashion and beauty