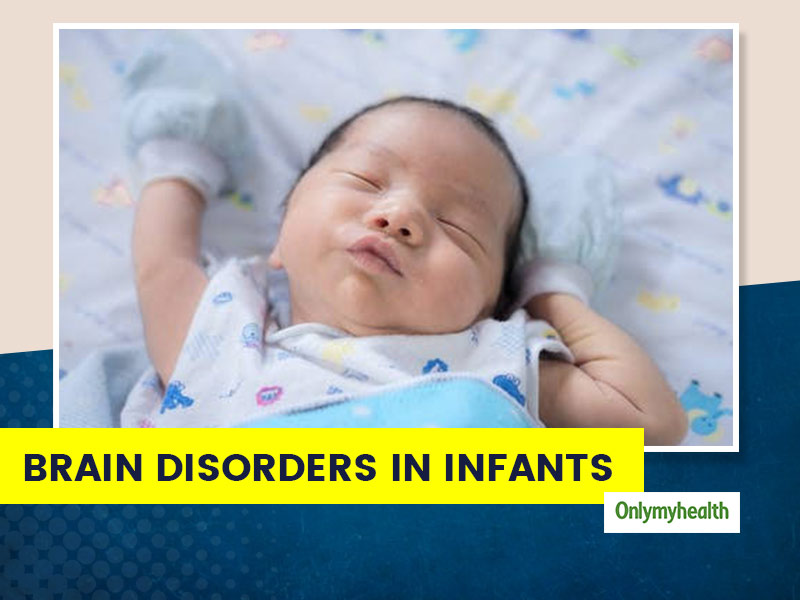 A person's overall behaviour, social skills and physical factors depend on the brain's function. Like adults, newborn babies cannot have any mental disorders. However, there can be neurological disorders or brain injuries in infants. This can make it hard for them later on after joining school and getting social exposure. However, it might be hard for some parents to identify the signs. Knowing the indications given by your baby is one of the key rules of parenting. One needs to take care of many factors when having a baby, including neurological disorders in early childhood. A parent has to know when the baby is in distress or if he/she is facing issues with anything. Onlymyhealth editorial team spoke to Dr Sanjay Wazir, Director of Neonatal Intensive care unit, Neonatologist and Pediatrician, Cloudnine group of Hospitals, Gurgaon about the causes and symptoms of brain disorders.
Symptoms of brain disorders in infants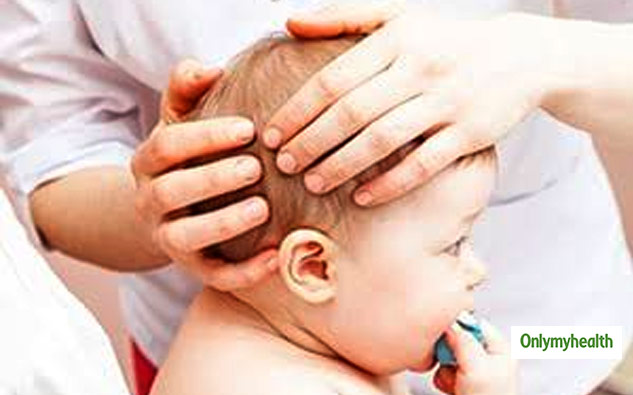 Every baby has a different way of reacting to something. Especially with a neurological problem, it becomes very hard for a parent to know what their child is going through. He/she can't even express their condition like adults. According to Dr. Sanjay Wazir, here are the different signs of brain disorders:
1. Slow fine motor skills
If your baby is not being able to hold things that means the coordination between the brain and hands is slow. The brain is either too slow or not being able to signal your hands to hold something. So, slow fine motor skills can also be an indication.
Also read: Early Brain Development In Infants: Ways to Enhance Brain Power of Babies
2. Swallowing difficulty
Swallowing difficulty is also a sign of a neurological problem. If there is a persistent issue in even swallowing the saliva upto one year of age, then you should consult a pediatrician to know about the underlying brain injury.
Brain disorder in children causes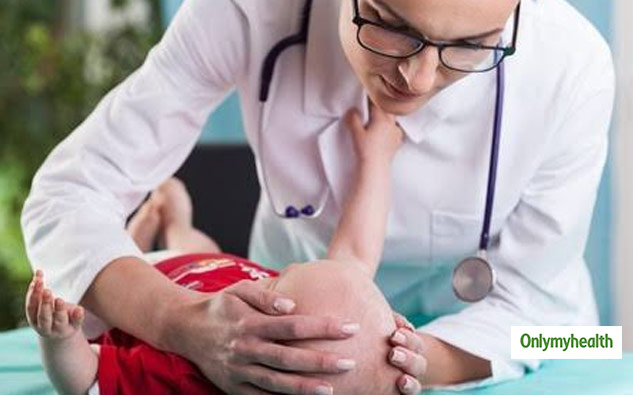 If your child is suffering from a brain disorder, it is also important to know the underlying cause behind it. There are some factors that may affect your baby's developmental skills. So, here are the major causes of neurological problems in newborns:
Complications before birth
Trauma during birth
Genetic disorder
Premature delivery
Brain injury
Can newborns show symptoms of brain disorder early?
Like adults, newborn babies cannot have any mental disorders. However, there can be neurological disorders or brain injuries in infants. Unlike adults, infants do not have psychological issues but some of them might be having an underlying neurological disorder or brain injury incurred before or at the time of birth. Early identification of these pervasive developmental disorders is important to get them early intervention so that they can amalgamate into the normal school later on. Parents, especially the first time parents may have no clue to such deviation in the infant's behaviour and may consider these as normal. It is important to have your child's development checked in the clinic at each visit to the pediatrician. Physical signs to look for include a small or a very large head, stiffness in the body and limited range in gross body movements. These include excessive crying, difficulty swallowing and feeding, fussiness, and difficulty in sleeping.
These were the symptoms and causes of neurological conditions in infants. It can be difficult to diagnose but it's also important to remember that every baby develops in its own speed. So, don't stress out unless there are noticeable signs in your newborn. If you observe different activities, then consult a pediatrician for treatment options and early action.
Read more on New born care