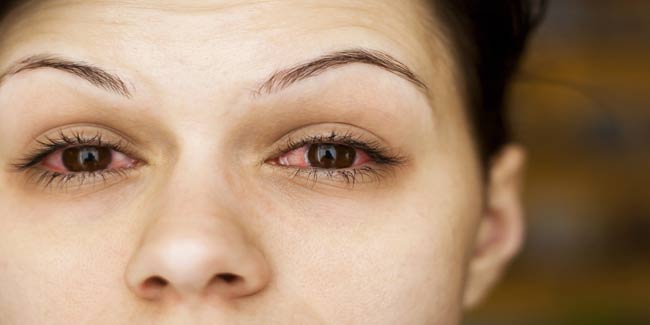 Racing against time, lifestyle seems to be stuffed with pressure cooker jobs, where climbing the ladder to taste the echelons of success become the sole priority. In such negotiations with life, health is always sidetracked and looking good becomes the only necessity, in such hours of hospitable services.
Splurging on cosmetics for a flawless, fresh and radiant look or getting yourself tweaked to look beautiful are the common reasons posing allergy to the skin. Due to such time crunches, your skin becomes victim to variety of cosmetics which might brighten you up for a span of time but the after effects can even eat up your supple skin to the extent of causing allergies. Often, when a particular cosmetic doesn't suit the skin it develops rashes which can be easily diagnosed by the extent of exposure and appearance of symptoms.
Visiting Parlour



Free time is the time of bliss which any person tries to fill up with the best possible activities one can think of, and parlour seems to be one of the hot spots for such hours of rejuvenation and relaxation. Remember, facials might give you a sun-kissed glowing look, momentarily but they are not anti-ageing solutions. In fact, they cause skin pigmentation, allergies and loosening of the skin at a very early age. Instead to blush your look with skin deep shimmer, you can use sunscreens and moisturizers to stop the harmful sun rays from attacking the skin.
Fragrance from your beauty



Perfumes truly define our presence with its rich, sweet smell and add to our personality. But, they also definitely act as darkening agents for the skin as they react with the sun rays as soon as we step out.
Other fragranced products which commonly cause cosmetic allergies are:
Preservatives which are one of the key ingredients in cosmetic products contain harmful formaldehyde is a prime allergen.
Even the formaldehyde-based resins contained in finger nail acrylic coatings cause contact dermatitis on fingers and areas touched like the face and eyelids.

One must keep in mind that the most common reasons for allergies are the fragrance. To avoid products labeled "unscented" is in vain, rather opting for products labeled "fragrance-free" might be helpful. Spraying perfumes, deodorants, shampoos, talcum powder, soaps, moisturizers, conditioners, laundry detergents, and fabric softeners are the most vicious threats to harm the skin.
Washing with Soap and Face Wash



Face washes and soaps are agents to cause the most common form of allergies, which is contact dermatitis. As a result after prolonged usage such agents cause patchy, dry zones in the skin which further becomes scaly and even develops blisters. Instead, use natural face packs available in the market which are herbal or tagged as "not tested on animals".
Tips to skip the challenge of cosmetic allergy:
Clean your hands before applying make-up
Never try out used make-up kits as an applicator while purchasing a cosmetic. Ask for a new applicator.
Discard products which have a change in color or smell because those products lose the capacity to fight bacteria.
Do not add water to a cosmetic if the consistency of the product is lost. Discard the cosmetic immediately.
Keep the product away from heat and store it in a cool and dry place.
Keep the containers tightly closed to avoid dust and dirt to enter it.
Do not use make-up on already affected areas to cover them up because that might poison the area even more. Avoid cosmetic near the eyes if you have conjunctivitis as that might swell the infection even more.
Use clean blushers and soft cotton to apply and remove the make-up.

So next time you enter a shop, purchase cosmetics which suit your skin and not just your cost and look, because prevention of unsuitable products is better than treatment. The best way to avoid cosmetic allergy, is to avoid the allergen that cause the allergy.

Read more on Body Surgeries