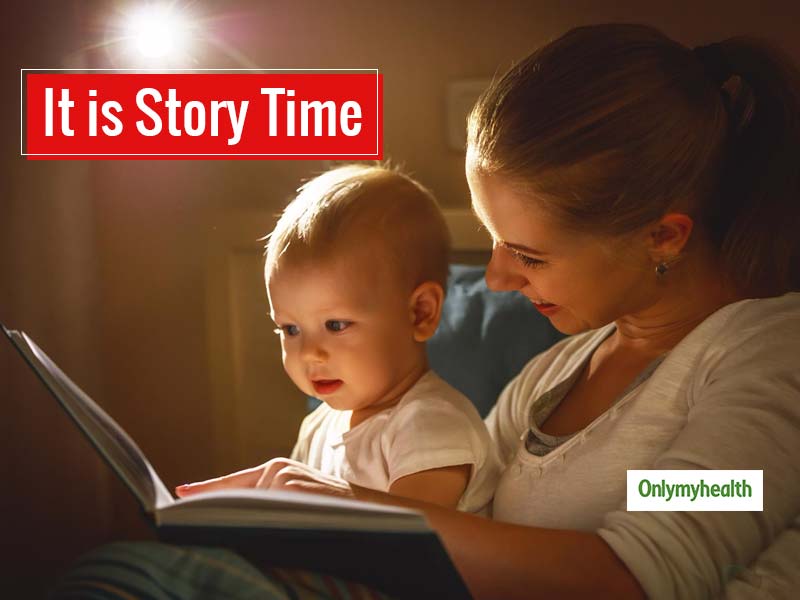 Handling kids is not easy and putting them to sleep is most difficult. New parents can well understand how relieving it is when the baby sleeps throughout the night. As they grow, they become more active. They might not wake you up in the middle of the night with their cries but they would keep you awake with their activities. The only thing that can get them to sleep is bedtime story-reading. If you haven't learned the master art of storytelling, do it now. This is not only going to make the baby get a good sleep but it also brings some health benefits to them. To know more, read ahead.
If you want your child to grow smarter, sharper and sympathetic, inculcate the habit of bedtime story-reading in them. Reading them stories with morals would increase moral values in them. This habit is going to benefit them later. You can start the bedtime story session at any age right from infanthood and may continue till adolescence. These are the best years to give wings to their imagination and help them grow and develop.
Benefits Of Reading Bedtime Stories To Babies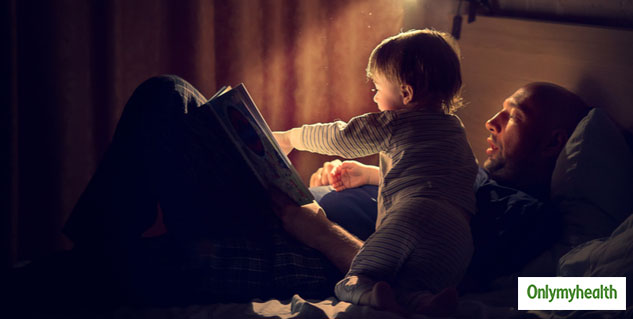 Here are some benefits of story-reading that many parents don't know.
Cognitive Development
In the growing years, the brain of babies is also growing. This is the right age to provide them with the right knowledge as they can absorb information better. Infants keenly look at your expressions and lip movements to understand the language. This boosts their cognitive functions. It is also seen that children with story-reading habits tend to develop great problem-solving skills.
Also Read: This Pilot Mother Had Her Share Of Challenges, But She Is Unstoppable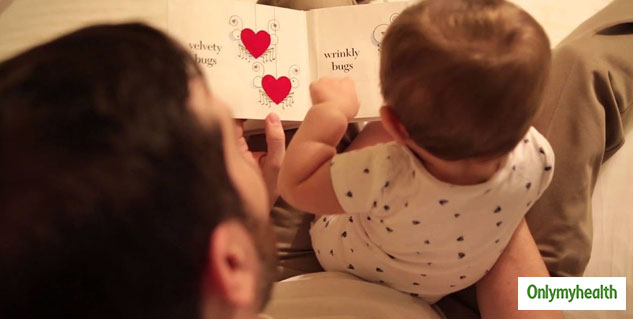 Develops communication skills
Storytelling and story-reading help in improving the communication skills of the baby. If you motivate them to ask questions, it also helps them become bold which is going to benefit when they begin schooling. As they grow up, their interest increases and they try to learn new words which increase their vocabulary as well. They also learn languages at a very tender age. Babies adopt the language that they hear on a daily basis. This is why they start to speak in the native language(sometimes multi-languages too). The more they read, the more words they'll learn.
Also Read: Know The Benefits and Side-Effects Of Giving Powdered Milk To Babies
The good habit of reading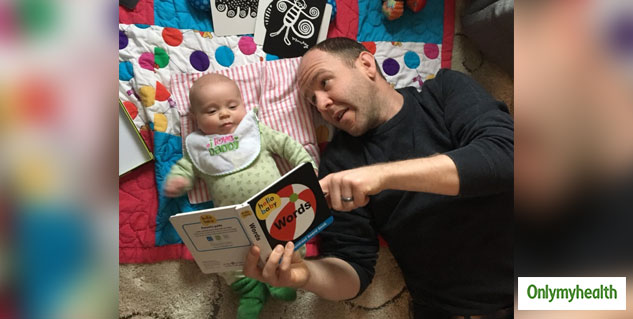 Reading is a very good habit and if you encourage your kid to read right from the start, he or she will maintain this habit. It not only boosts knowledge but also opens thinking and enhancing learning. Start with fun cartoon books and then shift to learning books for an easy transition.
Social and emotional development
Kids are always eager to see and learn new things. Fancy pictures captivate their eye and hold the attention that makes them attentive. New words and new sounds interest them and increase their adaptability.
Also Read: Tips For Parents To Prevent and Treat Iron Deficiency In Children
Overall personality development
As they read inspiring stories, this may inspire them to build a similar personality. They become bold, expressive, empathetic and engaging. These qualities help in shaping their personality. You should read them good and meaningful storybooks that have lessons behind fun.
Read More Articles in Tips for Parents