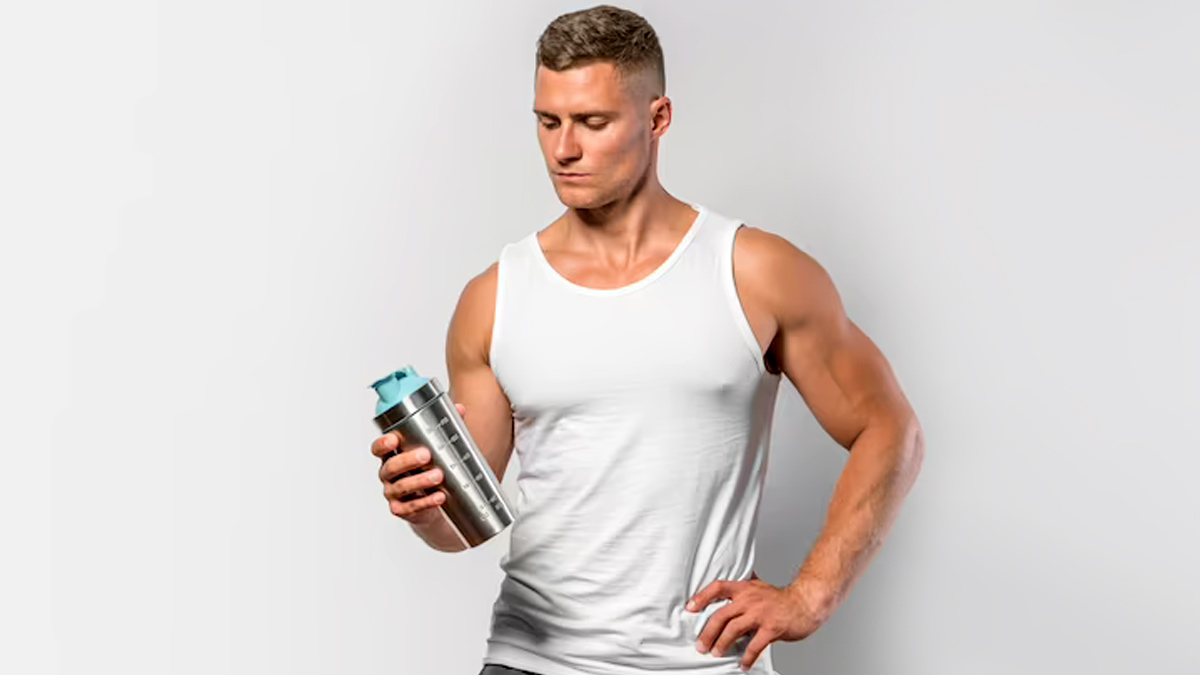 If you know any "gym junkies" or have recently visited a gym, you have probably noticed people carrying coloured beverages and drinking just before their workout. These coloured beverages are nothing but a pre-workout supplement. Pre-workouts are currently trending on social media, with some believing it is what helps them lose weight, while others believe it is not necessary. So, if you are just starting to exercise or looking to invest in a pre-workout supplement, let us first define what a pre-workout supplement is, its benefits, the best time to consume it and more.
What Is A Pre Workout Supplement?
A pre-workout supplement, as the name implies, is a supplement that is intended to be consumed immediately prior to your workout. The pre-workout supplement comes in powder form; simply mix it with water and drink before you start working out. The fact that it is less expensive than whey protein is what makes it so popular. The 30 servings of whey protein cost about ₹3000, whereas a person can get a pre-workout for ₹1500.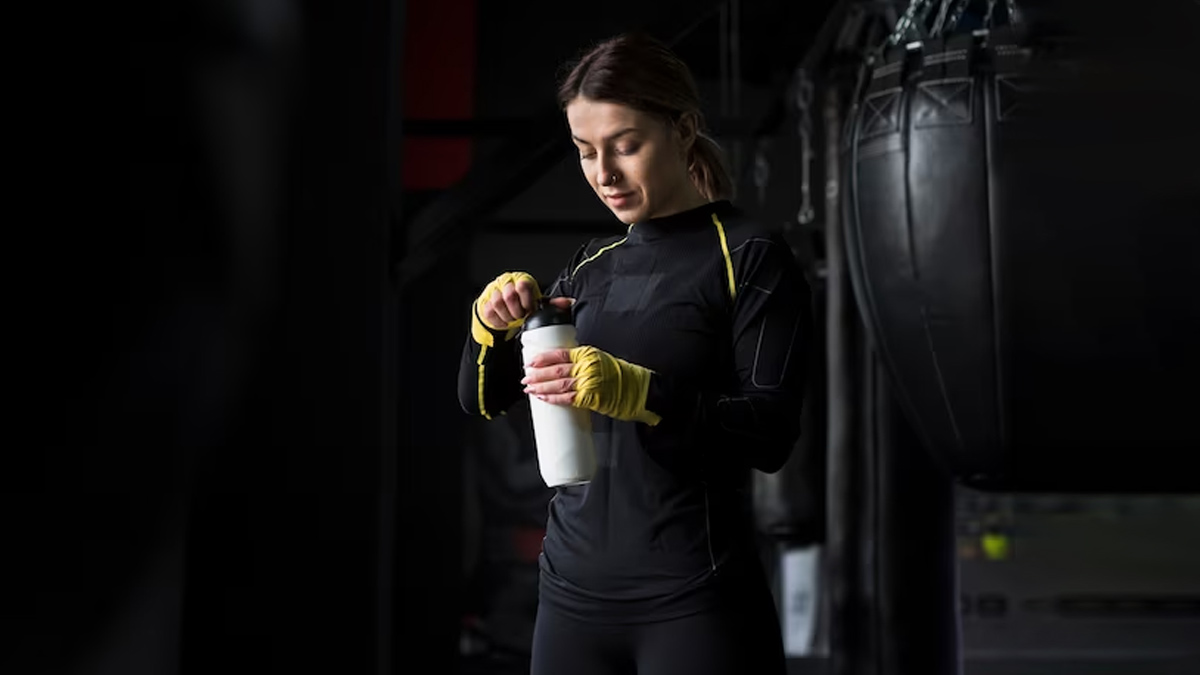 What Do Pre-workout Contain?
Caffeine is a key ingredient in all pre-workout supplements on the market because it improves focus. Beta-alanine, creatine, branched-chain amino acids, green tea extracts and essential vitamins are among the other ingredients. All of these ingredients contribute to increased stamina, a nasty pump and faster recovery.
Also Read: Whey Protein Guide: Types, Nutrition Facts, & Which Is The Best For You
Benefits Of Consuming Pre Workout?
Pre-workout benefits include a long-lasting pump and increased vascularity throughout the body. Pre-workout supplements are especially beneficial for people who follow a low-calorie diet because they provide a boost that allows them to perform at their best. Other advantages include improved focus, increased workout time and reduced fatigue.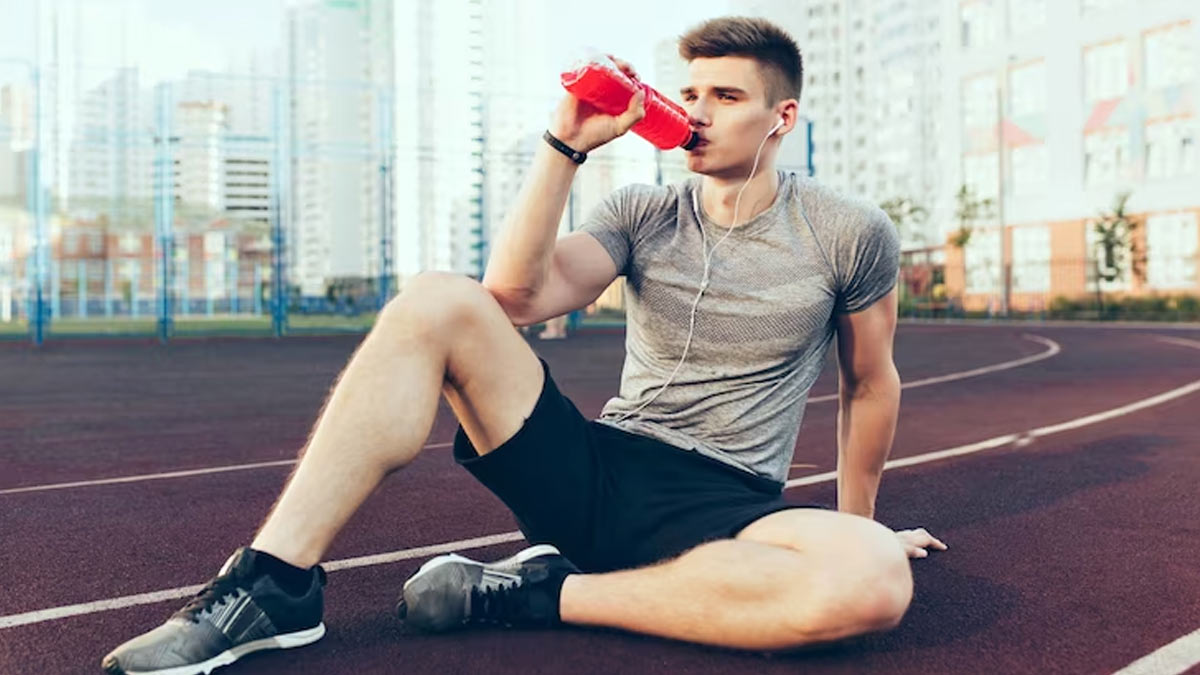 How Much To Consume?
The pre-workout comes with a scoop, and it is recommended that you consume a full scoop, but if you are just getting started, start with half a scoop. Consuming a full scoop at first may act as a shock to your body, raising your blood pressure and even causing vomiting.
Best Time To Consume?
Pre-workout drinks should be consumed 15 to 20 minutes before working out. Just make sure you have some food in your system because consuming it on an empty stomach can cause it to enter your bloodstream directly, which can result in certain health complications.
Weight Loss With Pre-workout Supplement?
Pre-workout has no effect on weight loss. It can help you work out for longer periods of time, which can help you burn more calories, but at the end of the day, it all comes down to your lifestyle. To lose weight, you first maintain a calorie deficit and stay consistent with your diet.
Is Pre-Workout Really Necessary?
Arnold Schwarzenegger, the father of bodybuilding who won several pro shows and lifted the most weight, used coffee as a pre-workout. Supplements only work when your lifestyle is on point, but if you are doing everything right and believe that adding a scoop will boost your performance, then you can consider taking it.
Also Read: Benefits & Side Effects Of Whey Protein
Pro-tip
Remember that pre-workout contains caffeine, and if you are caffeine intolerant or work out in the evening, avoid taking it as it may disrupt your sleep and keep you awake all night as an owl.
Image Credit: Freepik