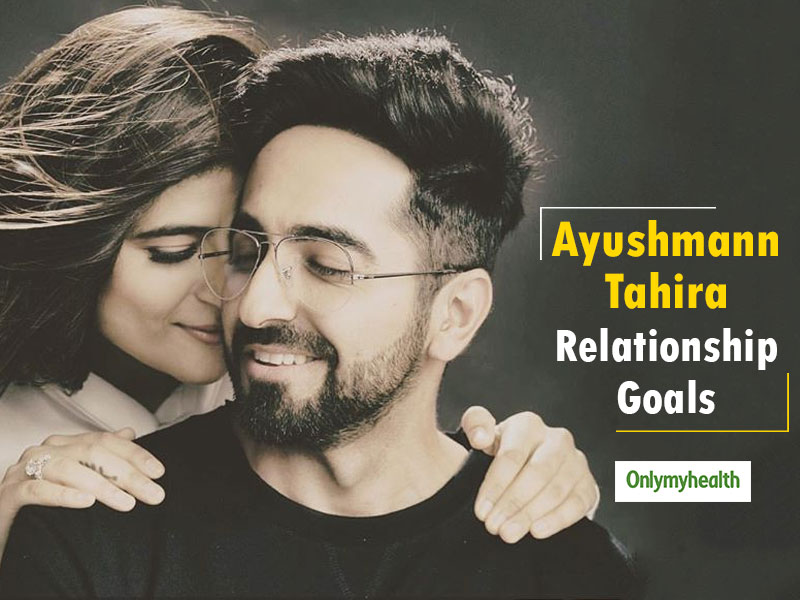 Ayushmann Khurrana is climbing the stairs of success with his state-of-the-art films. He is one of the most bankable actors in the Bollywood industry. In seven years of film career, he's earned one national award and three Filmfare awards. On his special day, we would like to shed some light on his personal life featuring his beautiful wife, Tahira Kashyap Khurrana.
Tahira and Ayushmann's love story is a journey of love, faith, tragedies, and togetherness. Starting off as college couple, they are now a rock strong couple who stand by each other no matter what. Let's take you through their love story as they set major relationship goals. Their journey from friends to soulmates is not just intriguing but also inspiring.
View this post on Instagram
Jab They Met
Both Ayushmann and Tahira are born and brought up in Chandigarh. Their jab we met moment is when they saw each other in a tuition class. There was an instant connection. Did you know that the romantic song that kept the nation hooked 'Paani Da Rang' was originally composed by Ayushmann in his teens? Their cute dates have now become a forever affair. This hot and happening couple is romancing each other for almost 12 years and it still looks fresh as dew. They just feel that for a successful relationship, both partners should be transparent.
Teen Crush To Marital Bliss
As we said, they connected instantly but none of them volunteered. Interestingly, their parents played the cupid between them. Their families knew each other for a long time and it is because of them, this inspiring couple is together. Ayushmann, in a statement, said: "Marriage was always on their mind, but when Ayushmann told Tahira about his desire of becoming an actor, she gave up all the hopes of tying the knot. But at the same time, she stood by him through thick and thin."
With the blessings of their family, they took the nuptial vows in November 2011. They are parents to two adorable kids- Virajveer and Varushka.
Also Read: BEWARE! Never Say These 8 Things To Your Spouse
Together Through Thick and Thin
Last year, Tahira got breast cancer which shook the lives of both of them and their families. This was certainly the testing time for them. Tahira being a brave woman, came out of this and Ayushmann being the best partner, keep motivating her to stay positive throughout the journey of battling with this life-threatening disease. They stood by each other like strong rocks. This tough time tested their relationship where their love passed with flying colors.
Their relationship went through so many ups and downs all this while but they are, were and always together. Ayushamann-Tahira are definitely couple goals.
You May Also Read: Amitabh Bachchan-Jaya Bachchan Anniversary: Top 5 best relationship tips inspired by the power-couple
Read More on Marriage