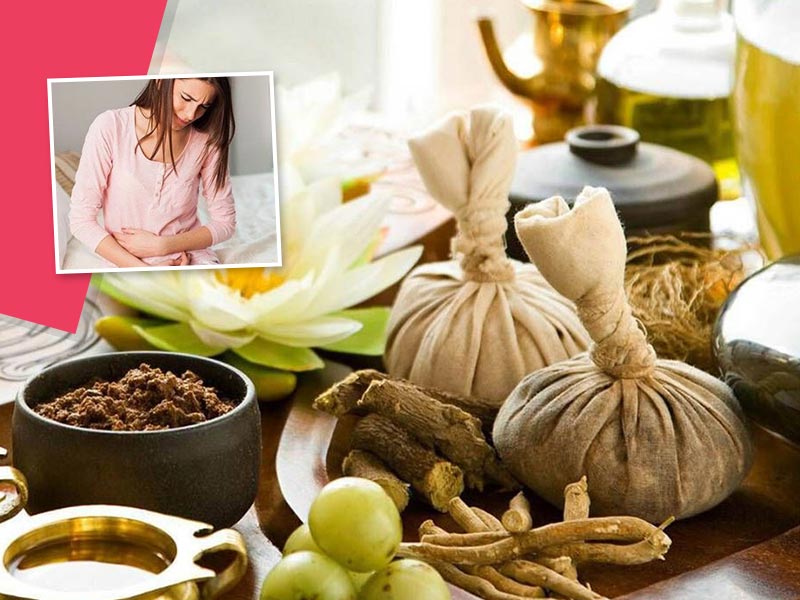 Women excel in everything they do, but they tend to ignore the most crucial aspect: health. For example, women often disregard common health concerns such as menstrual cramps, which they may suffer from every month. While they effortlessly ace the art of multitasking, their health often takes a backseat. Women must prioritize their health and give it the required amount of attention. Hence, it is extremely important to understand that even slight health concerns like menstrual cramps may need treatment and proper medication. To our rescue is Ayurvedic treatment that incorporates the use of various natural ingredients for healing.
A woman's body goes through many changes with every transition in her life, be it puberty, motherhood, or menopause, which lead to various health concerns at different phases. Although common, these health issues create hindrances in their lives, affecting their daily routine. Therefore, additional care and supplements are required to help manage common health concerns.
Also Read: Time for Your Menstrual Cycles to Stop Permanently? Learn How These Herbal Remedies Can be Your Saviour!
Ayurvedic Treatment For Health Concerns in Women
Dr. Shruthi Hegde and Dr. Prathibha Babshet, Ayurveda Experts, The Himalaya Drug Company talk about the various health concerns common to happen in women with a few tips to manage common health concerns among women.
1# Irregular Menstrual Cycle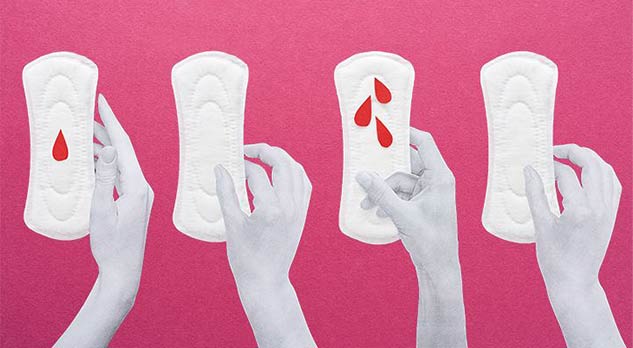 This is experienced by most women due to lifestyle changes, increasing stress, or hormonal issues. Supplements in the form of tonics or tablets can be taken, which contain natural herbs like Ashoka, Asparagus, and Lodhra. These herbs help regularize endogenous hormonal secretion, soothe uterine lining, correct cyclical rhythm and thereby provide relief from symptoms associated with women's health conditions.
2# Menstrual Cramps
Many women experience menstrual cramps every month. While it may not be very painful for some women, for others, it can be severe enough to affect their day-to-day routine. To ease this monthly discomfort, one can look for tablets with Ayurvedic herbs like Yashtimadhu and Cinnamon, as these are known to help reduce pain and uterine muscle spasms.
3# Mental and Physiological Issues During Climacteric
Climacteric is the phase which marks the transition from the reproductive stage to the non-reproductive phase, which simply refers to the perimenopause, menopause, and post-menopause phases. This transition can bring mental and physiological symptoms. To manage mental and physical stress during this phase, women can look for a polyherbal solution, preferably with herbs like Ashoka, Licorice, and Asparagus. These herbs help alleviate climacteric symptoms and help ensure a sense of well-being.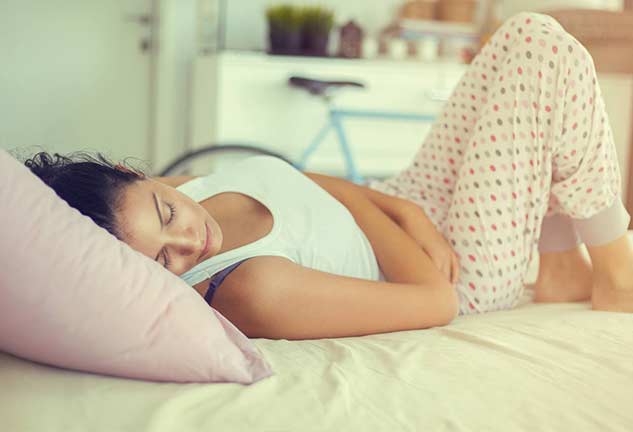 Also Read: Here Are 8 Useful Herbs To Deal With Anxiety
While maintaining a healthy lifestyle that includes a balanced diet, 30 minutes of exercise (at least 4 days a week) is essential, and consuming Ayurvedic and natural ingredients in any form is a good practice to ensure that the body is free from common ailments. So, let's prioritize women's health while ensuring wellness and happiness through all stages of life.
With inputs from Dr Shruthi Hegde and Dr Prathibha Babshet, Ayurveda Experts, The Himalaya Drug Company
Read more articles on Ayurveda