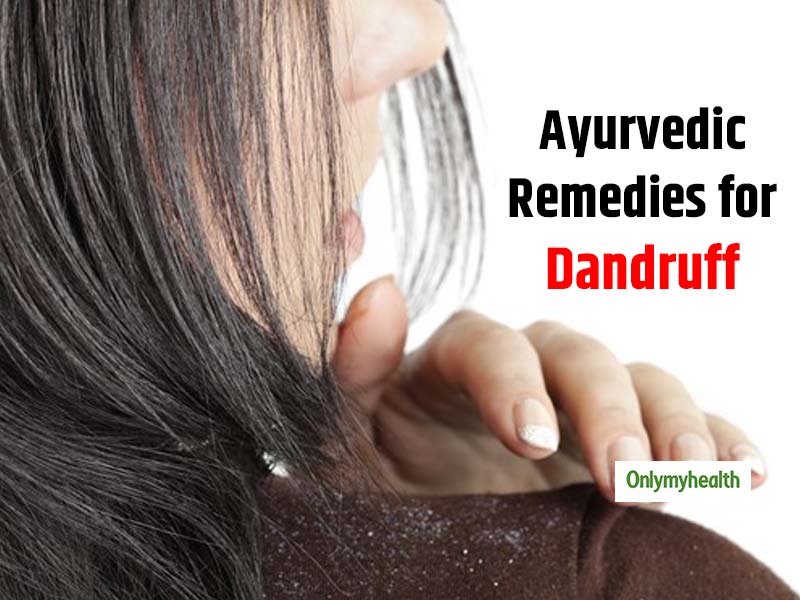 Dandruff is something every person has been tired of at least once in a lifetime. Reasons of dandruff can be numerous, from stress to improper hair care. You have tried every product to get rid of this dandruff but it keeps on lingering on your shoulders and head. It feels so embarrassing when you are at function and someone points you out for dandruff on head or shoulders. But you don't have to worry now; good news is that ayurveda provides long term treatment for dandruff. Here are various ayurvedic remedies to cure dandruff fast and effectively.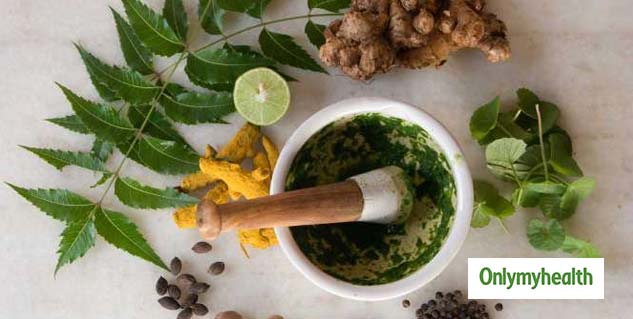 Ayurvedic Products for Dandruff
Ayurvedic treatment for dandruff is gentle on hair but highly effective to route out the dandruff. Since ayurvedic medicines and products for dandruff are made up of natural ingredients they are free from any kind of side effect.
Hair Oil: Ayurvedic hair oil is the best way to treat dandruff and get healthy hair. It is made up of coconut oil, neem and kapoor. The anti-bacterial and anti-fungal properties of neem make this oil effective to cure dandruff
Hair tonic powder: Ingredients of hair tonic powder include henna, sweet flag, bringaraj, rosary pea cashmere tree, hirda, behada, amalaki, magic nut and mandor. All the ingredients of hair tonic powder makes hair healthy, strong and fight bacteria in most effective way
Shampoos: Ayurvedic shampoos contain shikakai and ritha. Both of these ayurvedic herbs are well known for their treating and cleansing properties. Some of these shampoos also contain neem to cure dandruff
Conditioners: Ayurvedic conditioners contain extracts of fenugreek seeds, orange and lemon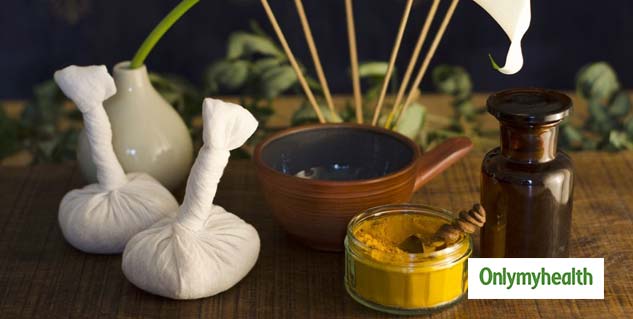 Herbal Remedies for Dandruff
Massage you hair with warm coconut or castor oil twice a week.
Fenugreek seeds are very effective for overall hair care, especially to prevent dandruff. Soak fenugreek seeds overnight and grind them to fine paste. Now apply the paste on your hair for half an hour and then wash with mild shampoo.
Neem is another effective herb to treat dandruff. Boil neem leaves in water and use this water to wash your hair.
Tea tree oil is effective against dandruff. Mix one teaspoon of tea tree oil in a cup of hot water and massage your hair with this. After half an hour rinse your hair with lemon water followed by plain water.
Make paste of tulsi leaves and amla. Apply this paste on your scalp and massage gently. Leave for about one hour and then wash.
Massage your scalp with equal quantity of vinegar and lime juice. Rinse with a mild shampoo.
Massage aloe vera gel on your scalp, leave for fifteen minutes and the wash with mild shampoo.
These ayurvedic remedies will not only going to help you get rid of dandruff but also going to make your hair look gorgeous.
Read more articles on Home Remedies for Daily Life.