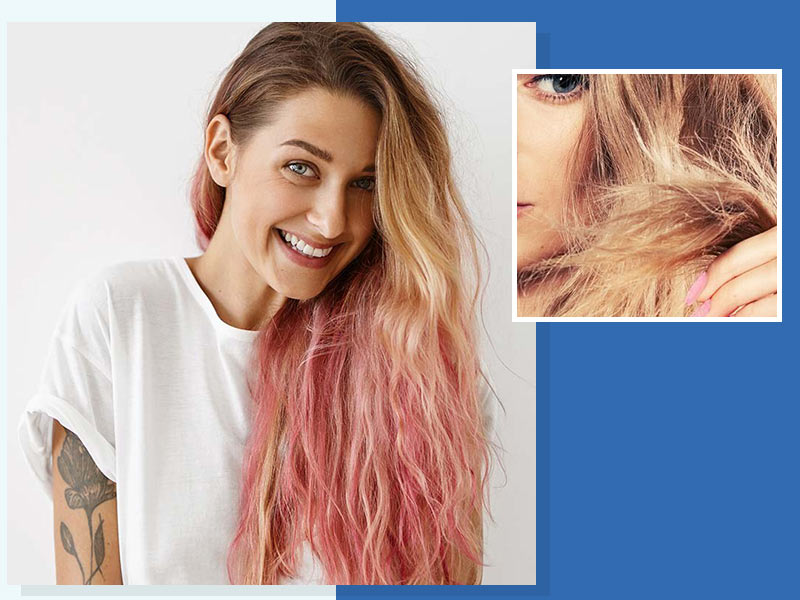 Hair damage is common in almost every season but those who have coloured hair need to worry more. Since your hair are treated, they need extra TLC to remain healthy and growing. This is probably one of the major reasons why women fear to colour their hair in order to not lose their natural shine, health and texture. If this is what is stopping you from getting your tresses coloured, get respite from Ayurveda. Slowly and steadily, we have incorporated chemical use in various sections. Colouring does involve the use of chemicals that would cause damage to your hair over time. Fret not, there are remedies that help in restoring the natural shine of your coloured hair. Also, practising these remedies regularly can prepare your hair to become resilient to fight the chemical side-effects. Check the best Ayurvedic remedies for coloured hair in this article.
Hair Care for Coloured Hair
There are two things that are needed to be on focus when it comes to hair care- protecting against damage and promoting growth. In terms of coloured hair, we need to take steps to make our hair colour last longer. Most hair colours have bleaching agents along with other chemicals to give the desired colour to your tresses. The common ingredients are ammonia, phenylenediamine and hydrogen peroxide. These chemicals are harmful as they make hair dry and brittle by eliminating the natural moisture of your hair. Thus, we need to moisturise coloured hair in order to stop further hair damage. But doing so might lighten your hair colour. So, what to do? Don't worry, using Ayurveda-approved measures can maintain your hair colour while providing them with maximum nourishment. Keep reading to know the secrets.
Methi, Curry Leaves, Hibiscus, and Coconut Hair Oil
The first step for healthy hair is oiling your hair. Generally, we use oils like coconut oil, almond oil, olive oil, but these are not enough to prevent hair damage in coloured hair. Oiling is a must for stronger roots but if you are worried that oiling would affect your hair colour, here is an ayurvedic oil recipe for you.
Soak methi overnight.
Now, grind soaked methi, some curry leaves and some hibiscus petals. Make a fine paste.
Use a cloth to squeeze out the extract from this mixture.
In the final extract, mix some coconut oil.
Your homemade herbal oil is ready.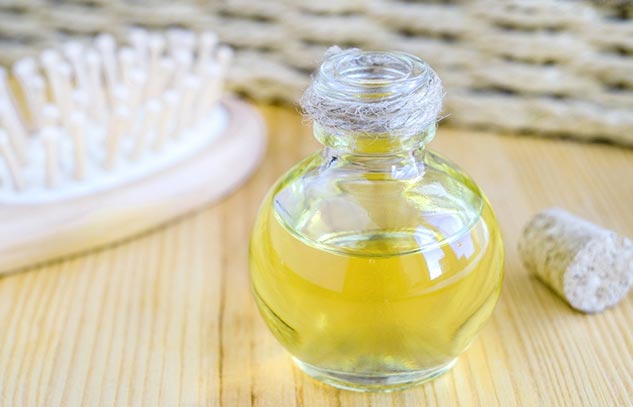 Amla, Hibiscus and Methi Hair Mask
The next step is masking hair. Many people do not know but using a hair mask at least once a week is great for overall hair health. The ingredients mentioned here are supremely nourishing. Using these would not only help retain your hair colour for longer but also strengthen them from roots. Here is how to make it:
Soak amla and methi overnight.
Grind them with hibiscus petals and some leaves.
Mask your hair with this herbal hair pack.
Keep it for 20-25 minutes and then wash it off with normal water.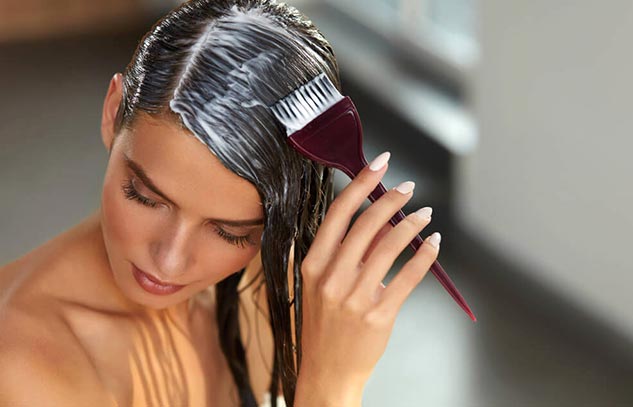 Amla, Reetha and Shikakai Herbal Shampoo
This is a sure shot remedy for almost all hair woes. Since this is an all-herbal formula, your hair won't suffer any damage and the colour would remain intact. Here is how to make herbal shampoo at home:
Soak amla, shikakai and reetha a night before hair wash.
You can use whole fruits or their powder as well.
The next morning, boil the soaked ingredients.
You would see a soapy lather forming.
Keep the mixture aside and transfer it into a bottle once it is cooled.
Use this as shampoo.
You can prepare this fresh every time or store some extra it for multiple uses.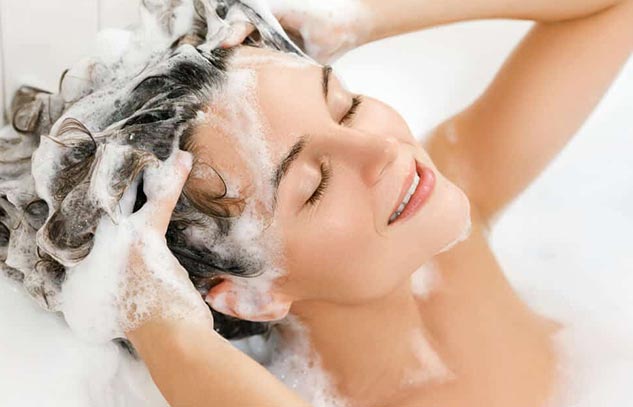 All the components of this shampoo are highly beneficial for hair. These would deeply cleanse your hair shafts without lightening the colour or stripping off natural oils. The lather made in this shampoo is nourishing unlike other shampoos that eliminate natural scalp oil along. Thus, this would keep your hair colour in place while boosting hair health.
Aloe Vera Conditioner
The next step is conditioning the hair. If you wish to keep your hair stronger, soft and shiny, conditioning them post shampoo is a must. Instead of your regular hair conditioners, use aloe vera gel. After you are done shampooing your hair with the herbal mix, apply aloe vera gel on your scalp and shafts. Leave it for 10-15 minutes and then wash off. This would leave your hair soft, shiny and vibrant.
Read More Articles in Ayurveda