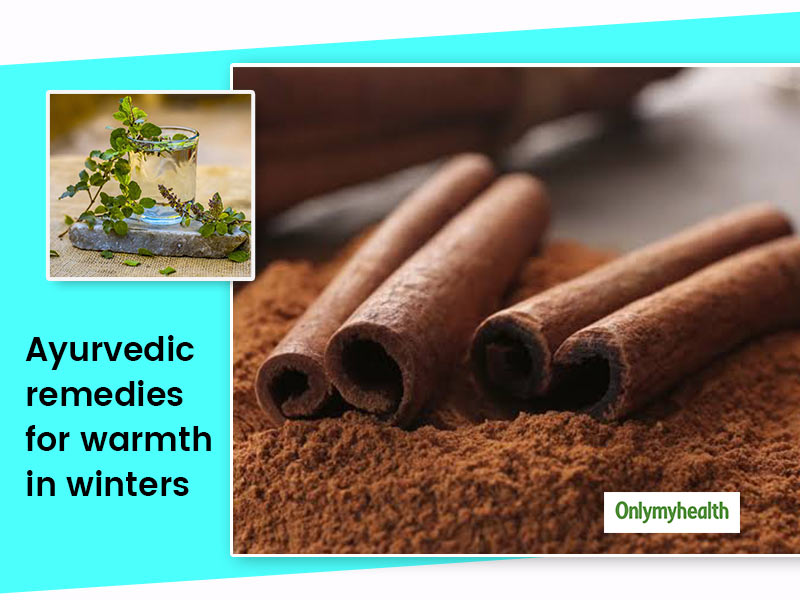 Ayurveda can play a major role in keeping you warm in winters. Check out these Ayurvedic recipes and remedies for the same. Read on.
Winter season hits hard especially during the months of December and January. Ayurvedic herbs and spices play a vital role in keeping you warm and maintaining good health in these chilly winds. Similar to various home remedies and natural cures, ayurvedic ingredients have also worked well for the human body in many different ways. During winter season, you may suffer from several health problems such as old, cough, soar throat and Ayurvedic kadhas or decoctions can be very helpful in such cases. Sometimes, only room heaters cannot keep you warm and the consumption of several Ayurveda remedies is required.
Ritucharya is an ancient Ayurvedic practice that is basically a combination of two words, mainly 'ritu' which means 'seasons' and 'charya' meaning 'routine'. According to the Vedas, Ritucharya helps in establishing and maintaining a healthy lifestyle and diet routine to cope up with the physical and mental impact caused by seasonal changes. A good seasonal routine strengthens and nourishes the mind and body to fight against ailments caused due to changes in the environment. Onlymyhealth editorial team talked to Ayurvedacharya Dr. Partap Chauhan, Director of Jiva Ayurveda, Faridabad, about some ayurvedic remedies and recipes for good winter health and that can help in keeping you warm.
Ayurvedic remedies to keep you warm in winters
There are many Ayurvedic herbs and spices, available mostly in India, that perform many functions including boosting immunity and combating winter health problems. Therefore, here are 5 useful Ayurvedic remedies to keep you warm and protect your health during winters:
1. Turmeric
Haldi or turmeric is also very important because turmeric again is a very great antioxidant in our Indian diet, which takes care of all the respiratory and many other winter health care problems. Turmeric does not just give colour to your milk but is loaded with antioxidants. This natural remedy is used for many purposes including cold and cough. It can help in keeping you warm as well. Turmeric milk is consumed for many purposes including cold, cough and pain relief. In fact, this remedy is very easy to prepare at home.
2. Ginger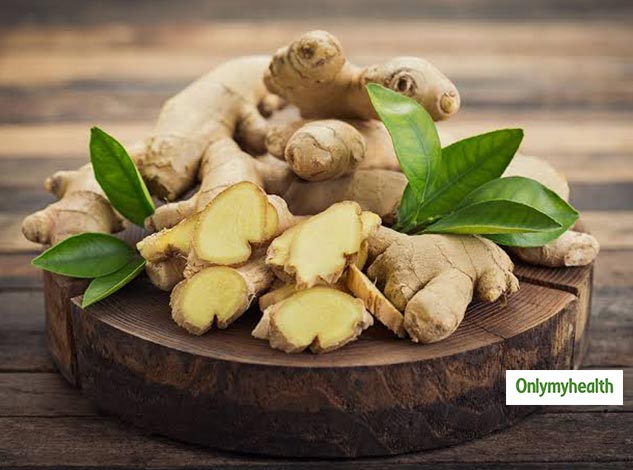 Ginger is known as an immunity booster and is also a famous ingredient that can keep you warm in these chilly breezes during winters. You can sip a hot cup of ginger tea daily and enhance your health. Therefore, ginger is also a very helpful Ayurvedic ingredients for cough during winter season. Apart from it's different flavour, ginger has medicinal and healing properties as well.
3. Tulsi
Both tulsi and ginger are two of the most important ingredients found in almost every Indian household. You can add both of these Ayurvedic remedies to regular tea as well. Tulsa, also called holy basil, is used in many Ayurvedic kadhas preparations to combat winter issues like cold and cough. Tulsi has antibacterial and antiviral properties that can also boost your immunity naturally. Extract some ginger juice and add crushed tulsi and a little bit of honey to it. Consume this drink for instant relief in winters.
Also read: Best Ayurvedic Herbs To Boost Immunity Against COVID-19
4. Cinnamon
Along with black pepper, clove, cinnamon is also a warming Ayurvedic spice. The consumption of cinnamon tea can be very beneficial in healing cold, cough and in keeping you warm as well. It is even used in many other dishes and drinks. The scientific reason behind this is that it can raise your body's temperature, further retaining the body heat and making you feel warmer than ever.
5. Cloves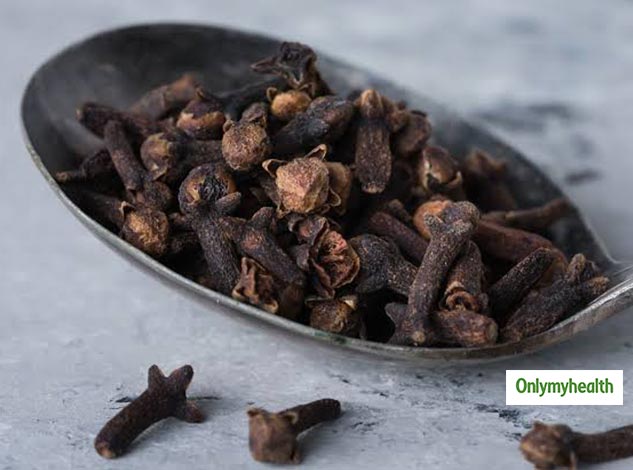 Clove acts as a mouth freshener and can also help in keeping your body warm. This Indonesian spice can be consumed through many ways. You can use this Ayurvedic ingredient in your tea or make a simple decoction at home. Just boil it in a cup of water along with other beneficial ingredients like honey, black pepper, etc. Moreover, it has anti inflammatory and antimicrobial properties that help in preventing many infections.
Ayurvedic recipes for good winter health
Winter season is to enjoy the hot drinks in your blankets due to the cold winds outside. During winters, the body is known to succumb to an increase of cold energy, i.e. vata aggravation. And as the season changes, the environment can result in a number of seasonal and doshic imbalances. Therefore, ayurveda suggests to take a counterbalancing lifestyle approach. According to Dr. Partap, here are a few recipes that can be followed for good health in winters:
1. Vata balancing tea
Vata balancing spiced chai is a delicious beverage to generate internal warmth and keep the agni (digestive fire) strong. The qualities of spices such as cardamom, ginger, cloves, cinnamon, tulsi, and turmeric helps in removing toxins from the body.
Ingredients:
6 cups water
6-7 cardamom
Slices of ginger
Ajwain
Licorice powder
Tulsi (basil) leaves
Honey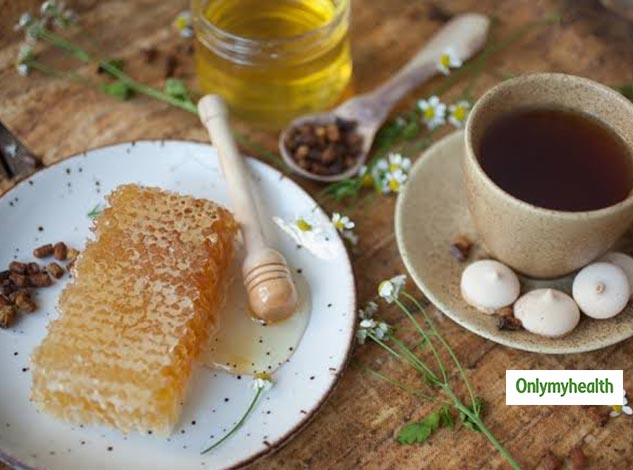 Preparation:
Add 6 cups of water in a pot and heat over medium-high flame.
Crush 6 elaichis (cardamom pods) along with the seeds and put them in water.
Mix 1 cinnamon stick, 1 tsp. of grated ginger and ¼ tsp. of ajwain (carom seeds) with one tsp. of licorice powder.
Add the mixed spices to the boiling water and let it simmer for 20-25 minutes.
Turn off the heat and add ¾ tsp of dried tulsi leaves.
Let the leaves steep for 3-5 min.
Add honey to taste, strain it and serve.
2. Toor daal and sweet potato soup
You can also take toor Dal and sweet potato soup for good winter health. Autumn and winters have dry qualities, but the moist and warm properties of the soup provide balance and nourishment to the body.
Ingredients:
Half cup toor dal soaked in water (30 minutes to overnight)
One sweet potato, peeled and chopped
One teaspoon ghee
One inch peeled, chopped fresh ginger (adrak)
One teaspoon toasted coriander (dhaniya) powder
One fourth tsp. toasted cumin (jeera) powder
One teaspoon jaggery (gur)
Half teaspoon turmeric (haldi) powder
One fourth teaspoon asafoetida (hing)
4-5 curry leaves
Half teaspoon mustard seeds (rai)
One finely chopped clove (lehsun)
Preparation:
Add soaked toor daal and water to a saucepan, cover, and bring to a simmer.
Remove foam and add ginger, coriander, cumin, jaggery, turmeric, and hing.
Add sweet potato and continue to simmer covered until toor dal begins to break down.
Depending on how long the dal was soaked, this could take 30 to 45 minutes.
Add salt, then blend with a hand blender until smooth.
Now, in a smaller pan, warm the ghee on medium to medium-low heat.
Add the mustard seeds and saute until they start to crackle.
Then, add the cumin seeds and cloves.
Add some curry leaves and stir. Immediately add to the soup and cover for a few minutes.
Stir and ensure the thickness is of the desired consistency.
If more water is needed, add it now and bring to a simmer.
Take off the gas after 5 minutes and enjoy a bowl of nourishing soup this winter.
3. Vata balancing carrot milk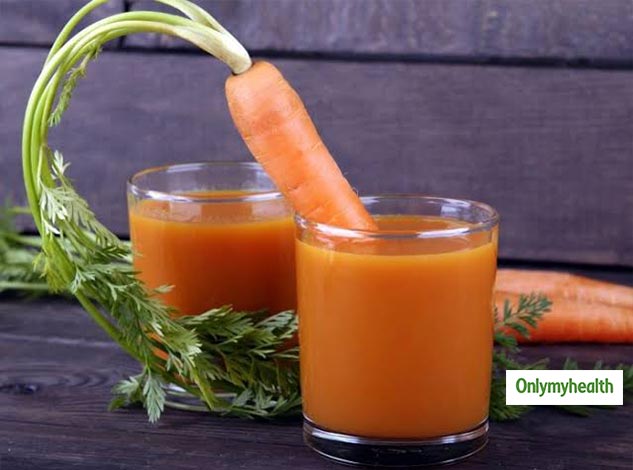 Vata balancing carrot milk is another drink that can be consumed during winter season. This recipe of carrot has vata calming properties and also balances dosha. It nourishes the dhatus and boosts immunity.
Ingredients:
Milk - 1¼ cup
Green cardamom (elaichi) – 1 pod
Carrots - 2 medium size
Honey - one tablespoon
Preparation:
Take the carrots, cut the ends, peel and grate it finely.
Pour milk in a pan and add the cardamom seeds. Stir on medium-high heat.
When the milk gets hot, add the grated carrots. Keep stirring to allow the carrots to soften without the milk boiling over.
Add honey to taste, but put less quantity of honey as carrot is already sweet.
Turn off the heat and keep stirring to avoid skin forming on the milk.
Pour in a bowl and enjoy this thick beverage.
You can also add amaranth to this beverage. Cook it in water separately and add to the carrot milk.
But, you should increase the quantity of milk, as it will soak up a little of the milk.
Read more articles on Ayurveda