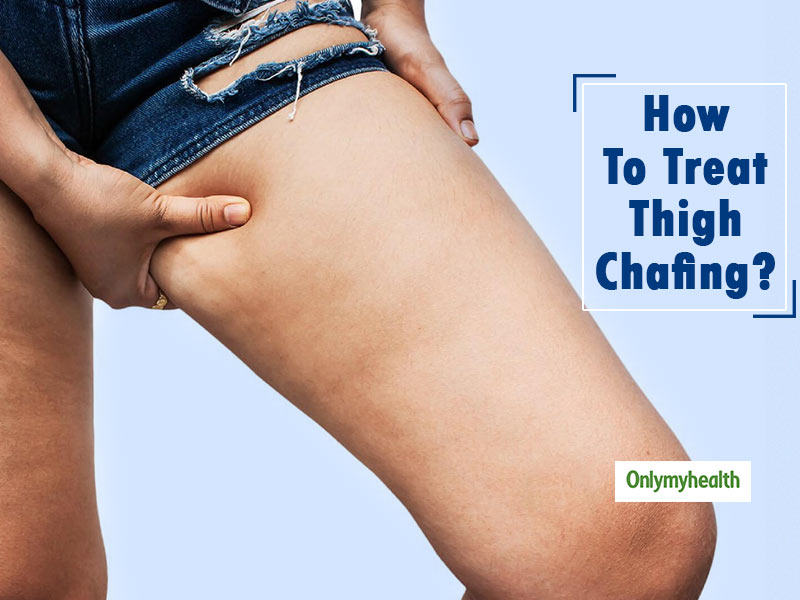 Do you often get red blisters on your inner thighs that make you uncomfortable? Thigh chafing is perhaps one of the most common skin conditions. When your inner thighs rub against each other and cause friction, it results in red blisters or boils that burn a lot. This skin problem can get worse with hot weather and sweat. Other things that can cause chafing include being overweight, wearing tight clothing, moisture accumulated around your thighs, exercise, etc.
Thigh chafing can go away with some home remedies and medications. If left untreated, it can lead to an even worse skin condition. Here are 7 home remedies to help you get rid of thigh chafing:
Aloe Vera
Aloe Vera has inflammatory properties that help heal skin wounds. Extract aloe vera juice and apply gently to the chafed skin and leave for half-an-hour. Wash afterward with normal water. This will help you eliminate the problem quickly.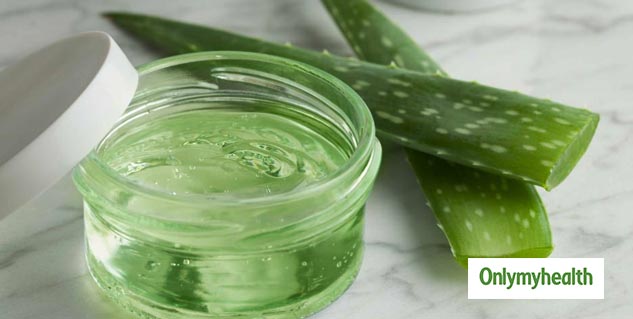 Petroleum Jelly
Petroleum jelly or Vaseline is known for its moisturizing effect that can soothe the affected areas. Apply a little Vaseline on the infected areas to prevent it from spreading.
Coconut Oil
Coconut oil has fatty acids that aid in inflammation and swelling. Take a small amount of the oil and apply on the affected areas, let it dry. You can apply it as many times as you want until you get rid of the chafing completely.
Turmeric
Turmeric is a wonder herb that helps with various skin and health conditions. Curcumin, an ingredient present in turmeric, has inflammatory properties that help treat chafing. Make a thick paste by mixing turmeric and water. Apply this on your thighs and leave it for 25-30 minutes. Rinse with normal water afterward. Do this a few times to get rid of the condition completely.
Baby Powder
Baby powder is great to prevent thigh chafing as it absorbs moisture and gives a soothing effect. Remember to use only baby powder containing cornstarch and avoid talc-based powder. You can also apply baby powder before you get dressed to prevent your thighs from rubbing against each other.
Also read: Natural Home Remedies To Increase Appetite: 4 Easy Ways To Improve Digestion
Shea Butter
Shea butter contains fatty acids that nourish the skin and helps with thigh chafing. The creamy texture of shea butter soothes the skin and prevents any future encounters with chafing.
Also read: Reduce The Risk Of Mental Health Disorders With These Simple Home Remedies
Apple Cider Vinegar (ACV)
ACV has antimicrobial and anti-inflammatory properties that help in treating chafed skin. Take one tablespoon of apple cider vinegar and mix it with water. Apply the mixture on the affected area using a cotton swab.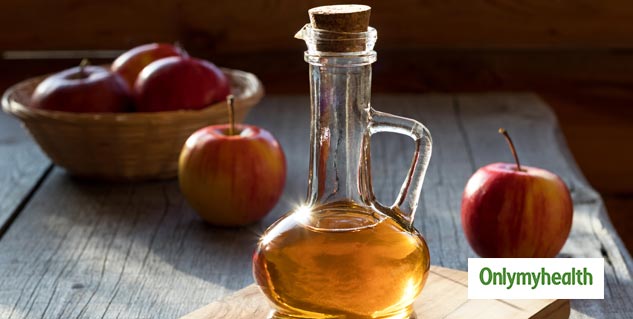 Tips on Preventing Thigh Chafing
Apart from these remedies, there are some tips that you can incorporate in your life to prevent them from occurring.
Stay hydrated – drink at least 8-10 glasses of water daily.
Apply powder on your inner thighs to avoid the accumulation of moisture
Take a shower every workout session
If you get affected easily, then avoid wearing tight clothing
Change your clothes often when you work or stay under the sun for a long time
Read more Home Remedies