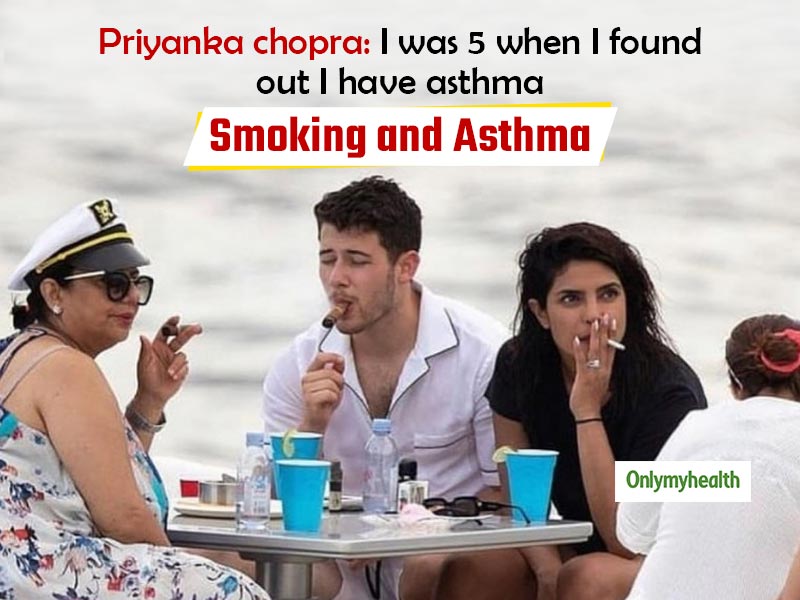 By now, you must have seen the viral photos of our desi girl Priyanka Chopra smoking with her husband Nick Jonas and mother Madhu Chopra! She is being trolled badly for this act especially by the Indian audience. Those who don't know, Pee Cee got Asthma when she was just five years old! Recently she even tweeted confirming the same. This picture came as a shocker considering the fact that she has Asthma and she ofttimes advocates against smoking! Through this article, we would like to bring to your notice why smoking is deadly for Asthma patients and a few quick tips to get hold of this detrimental habit. Keep reading.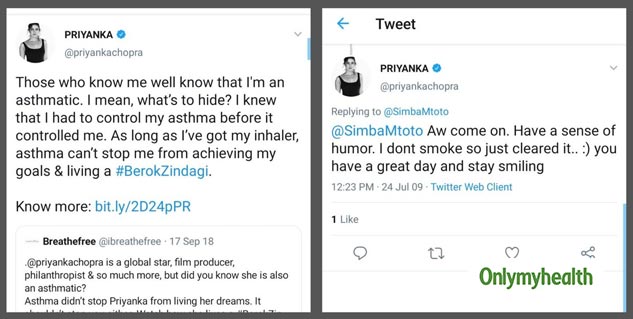 Cigarettes and Asthma: How are they linked?
Smoking is harmful anyway, but it is fatal for Asthma patients. The smoke particles can aggravate the symptoms of Asthma worsening the patient's condition! Not just that, in some cases, smoking has led to the formation of cancer cells in the bodies of Asthma patients! Secondhand smoke is equally unsafe. It is subjected to cause stroke, heart disease, lung cancer, and many other serious health complications.
Also Read: Tackle White Coat Hypertension With These Simple Tips
Symptoms of Asthma Attack
When smoking triggers the Asthma problem, the following symptoms occur:
Chest tightness
Difficulty breathing
Coughing
Wheezing
Anxiety
Sweaty and pale face
Look out for these warning signs and take necessary steps to control the severity of the situation before things go out of your hand!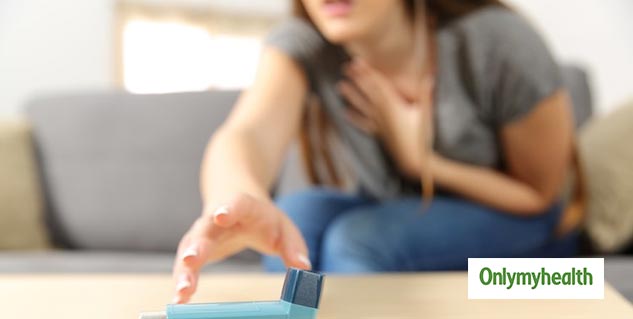 Some tips in handy to go tobacco-free
"Prevention is better than cure".
It is might be difficult for you to go tobacco-free in a spur of a moment but some lifestyle changes can gradually help you overcome this harmful habit. The beginning might be troublesome but eventually, you'll come out of it. Here are a few things, if you implement, can help you live a tobacco-free life.
Also Read: Performance Anxiety Claims Life Of Stand-Up Comedian Manjunath Naidu. Here's How Anxiety Can Be Dangerous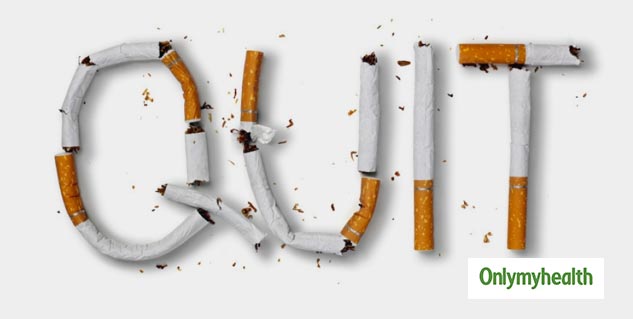 Make walking a daily routine. Joining a gym or any other fitness class could be an added advantage. Physical activities are proven to relieve tension.
Practice breathing to control cravings. Meditation is a great aid and it increases the chances of a successful quit.
Usually, the urge to smoke rises when our body is dehydrated. Many people don't realize this and therefore they lit up a cigarette just to relax their mind. So, it is better to drink a large glass of water whenever you feel like smoking.
Distract your mind when you feel anxious. Since anxiety is the prime reason which triggers the craving of smoking, it is very important to release stress and combat anxiety. Indulge in some fun activity or do what may relax your mind.
Munch on healthy snacks to divert your attention. The best foods that can help you get over the urge to smoke are: Fruits, yogurt, peanuts, salted dry fruits, etc. Keeping your mouth busy is a tried and tested trick to draw away the attention.