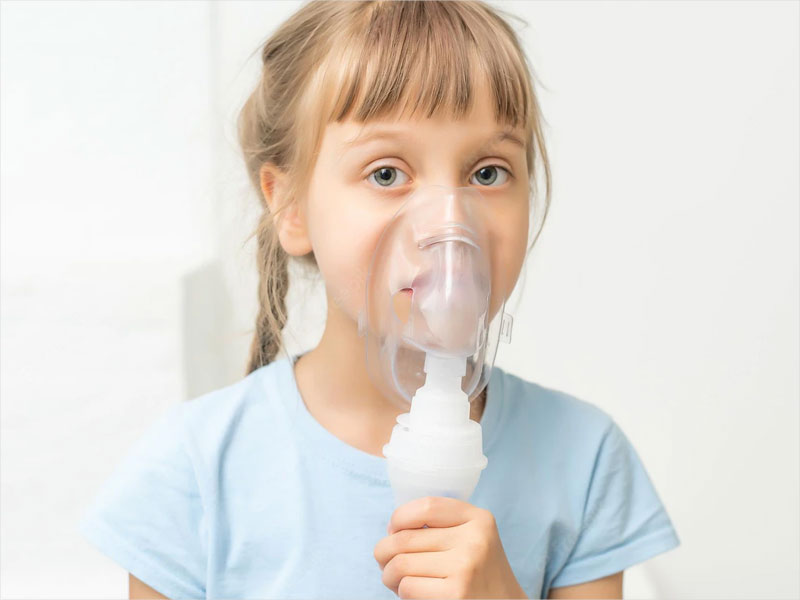 Asthma is a lung disease caused due to shrinking, swollen or blocked airways. A person with asthma find it hard to catch a breathe and requires immediate medication to breathe. This is a very common condition as over 10 million people suffer from asthma every year! A major part of this number includes children, which is concerning as this is a lifelong condition hampering quality of life. World asthma day is observed to increase awareness regarding this lung condition. In this article, Dr. Kanchan S Channawar, Senior Pediatrician & Pediatric Intensivist - Kamineni Hospitals, Hyderabad explains all about asthma in kids.
What is asthma in children?
Asthma is a chronic ligamentous disease characterized by coughing, wheezing, and difficulty breathing. Approximately half of all cases of asthma are reported in children. Children are more likely to have asthma due to the airways. Asthma appears to be more severe in children compared to adults. So it is very important to diagnose and treat asthma in children. Most children get relief from asthma by the time they enter adolescence.
What are asthma symptoms in children?
Symptoms of asthma can be seen in children as early as 5 years of age, often as early as 5 years of age. Although most of the symptoms of this disease are pronounced, it can be difficult to diagnose whether it is really asthma. Different children experience different types of symptoms, the most common of which are:
Persistent cough
Snoring
Frequent colds
Constriction of the chest (constriction), resulting in difficulty in breathing, rapid breathing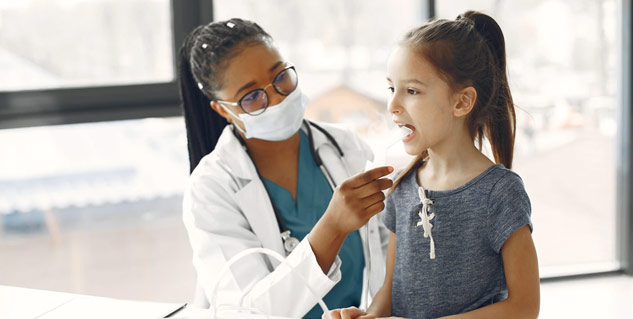 What is severe asthma in child?
Severity of a health condition depends on its cause. If you succeed in identifying the cause of asthma and frequency of its symptoms, it becomes easier to treat.
Severe asthma is when a person suffers from uncontrolled asthma despite taking the prescribed medications. People with severe asthma need high-dose inhaler steroids along with other medications to get relief when asthma attack strikes. When your child has severe asthma he would be unable to speak due to shortness of breath. Besides, nostrils will flare out fastly along with breath.
What Causes Asthma In Children?
The main causes of asthma are:
exposure to various allergens such as animal scales (or fur), dust, pollen, and cold
changes in the cold weather and/or climate
exposure to infectious fumes such as flu and fumes that cause inflammatory, pain-causing irritants and pollutants.
They are usually more visible in the morning though. Or symptoms appear even at the end of the night.
How is asthma diagnosed in children and how it is treated?
Is asthma in child curable? Yes. There are generally two types of treatment for asthma: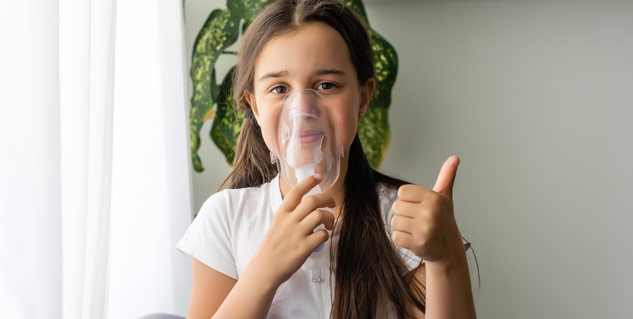 Immediate treatment in case of an asthma attack. Physicians usually prescribe inhaler laurels, which are intended for immediate use as soon as symptoms occur. It is intended for immediate relief in the treatment of cough and shortness of breath.
Drugs such as stearate aids and beta-agonists are used to reduce airway inflammation in the treatment of chronic pain and to provide a clear gallbladder for breathing and breathing. In addition, physicians may monitor the patient closely to prevent allergens and potential risk factors for asthma attacks. In some cases, allergy shots may also be given.
The doctor will get a detailed medical history along with the family history of respiratory problems and asthma at birth. Physical examination of the heart and lungs is then performed. Asthma doctors in pediatric asthmatics recommend a lung function test that measures the capacity of the lungs, which measures how much air is inhaled and how much air is expelled.
Image credits- freepik