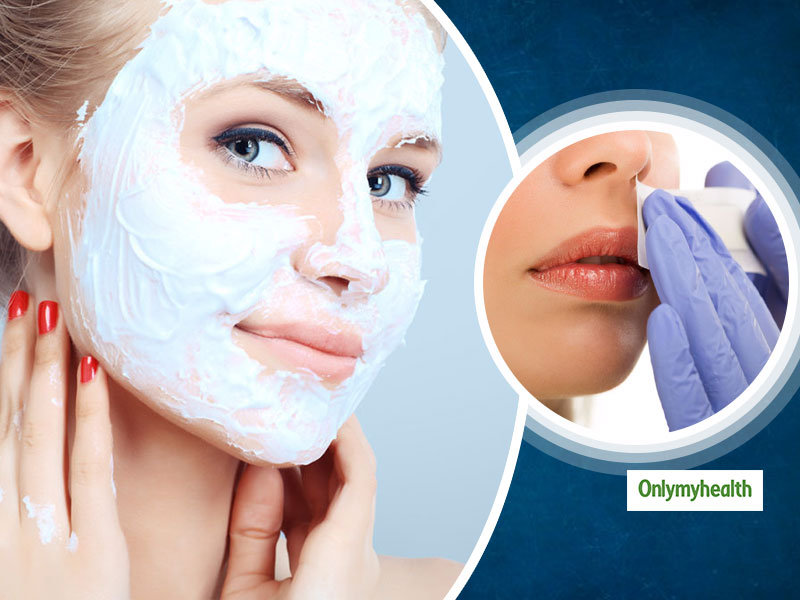 We all grapple with issues of facial hair. Some are lucky to have just peace fuzz while some have a thick growth, which needs to be removed now and then. There are several ways one can get rid of facial hair, including laser treatments, threading and the lesser time consuming and economic face waxing. However, waxing can be extremely harsh on the skin. Most people have such sensitive skin that they have breakouts on hands and legs, leaving aside the face. But, a face with have, and dark facial hair has certain limitations. One of the significant limitations arises when one has to apply makeup, as facial hair standout when tried to cover with foundation or even concealer. However, for some face waxing is a big no-no for several reasons, including skin sensitivity.
Read about these two easy-to-make face packs at home, which can help remove facial hair without fearing the need of undergoing the painful procedure of face wax:
Papaya and Turmeric Pack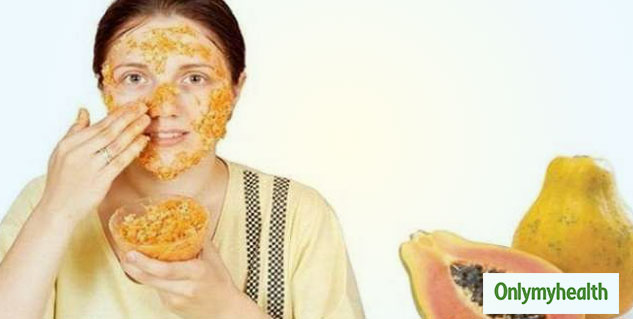 Papaya and turmeric are two most-commonly found ingredients in the Indian kitchens, which are great for the skin. Mixed together, these two elements are significant to remove facial hair and also lends the required freshness to the skin. To make this pack, take two teaspoons of raw papaya paste and half a teaspoon turmeric powder.
PROCEDURE: Peel raw papaya and cut it into pieces. Grind it in a mixer by adding a teaspoon of freshly ground turmeric. Apply this pack on patches where you have facial hair. Leave this paste on the face for 15-20 minutes and then massage in a circular motion. You will see granules flaking from the skin. Make sure that you massage with soft hands to avoid any chances of rashes. Use this paste once or twice a week to see good results.
BENEFITS: Raw papaya contains papain, which expands the hair follicles, causing hair to fall. It also removes dead skin cells. This makes the skin look soft and glowing. Its use is beneficial for all skin types.
Also Read: 5 Super-Effective Home Remedies For Men To Get Rid Of Smelly Armpits
Oatmeal and Banana Pack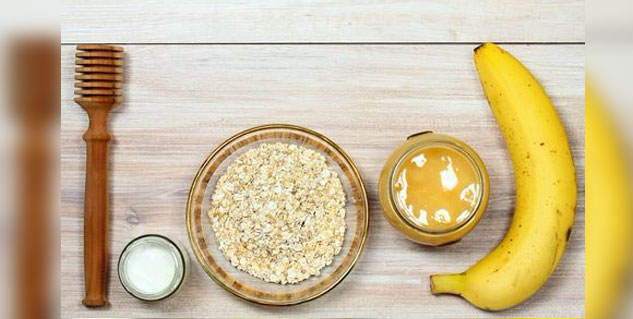 Oatmeal and banana are two breakfast elements that have long been used for overall health. To make this pack, you need two spoons of oatmeal, a ripe banana. This pack is easy to make at home and lends a great glow to the skin.
PROCEDURE: Make a paste by mixing oatmeal and mashed bananas. Apply the paste on the face for some time and massage in circular motions. Massage more where there is hard growth of hair. After massaging the face, rinse the remaining particles with cold water. You can apply this paste once a week. It also brings a glow to the face
BENEFITS: Oatmeal contains aventhramide, which is an antioxidant. It reduces skin irritation and itching. Using this oatmeal and banana pack as a scrub will not only remove unwanted facial hair but also make your skin soft and hydrated. Oatmeal also provides moisturisation to the skin. People of all skin types can apply this pack.
Also Read: Scalp Inflammation Home Remedies: These 5 Signs Of Scalp Inflammation Can Be Treated At Home
Lentil Pack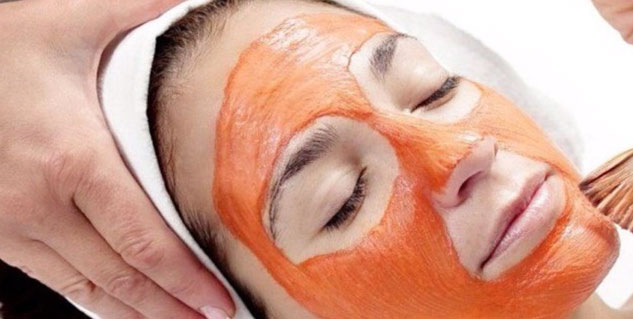 Lentils are not just healthy for eating but also great for the skin. For facial hair removal, take red lentils, potato, honey and lemon juice.
PROCEDURE: Soak the red lentil in water and leave them overnight. Grind the soaked lentils adding a little honey, potato and lemon juice and a little turmeric. Massage this paste on the face, more on places where there is thick growth. Leave for some time and wash with cold water.
BENEFITS: Red lentils are known for their antiageing properties. Also, it helps in controlling acne. Those who have heavy tan can make the most of this pack as it helps in clearing out the tan with regular use.
Read more articles on Home Remedies