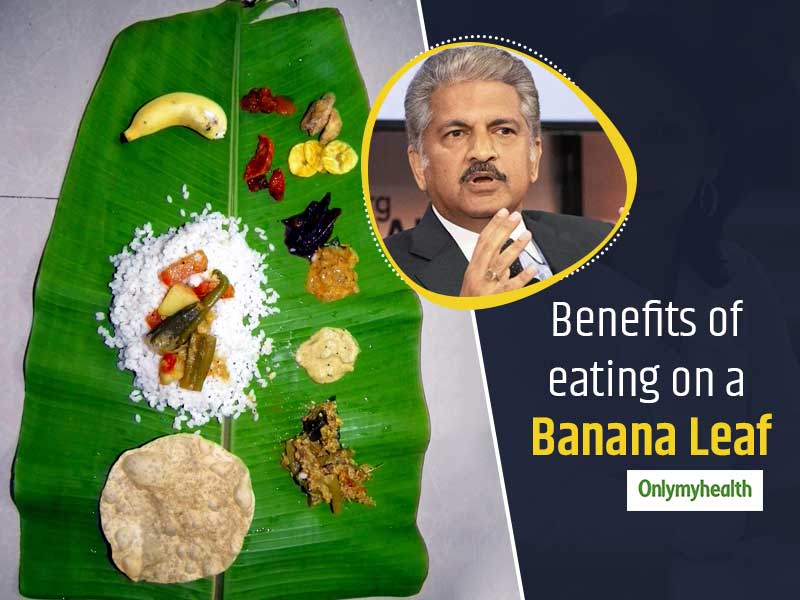 Anand Mahindra has started using banana leaves instead of plates in his company's canteen, on the suggestion of retired journalist Padma Ramnath.
Industrialist Anand Mahindra knows to lead by example. He is helping struggling farmers and businessmen due to the coronavirus outbreak. The lockdown has been extremely challenging for all, but most affected are the farmers and small traders. Thousands of farmers are struggling during the lockout, and the Mahindra Group chairman is doing his best to help them. His recent move has helped banana farmers sell their produce. To extend a helping hand to the farmers, Anand Mahindra has now replaced plates with banana leaves in all his factories. While using these banana leaves will not only help the farmers earn a livelihood but also publicise the health benefits of eating on banana leaves.
A retired journalist, Padma Ramnath mailed me out of the blue & suggested that if our canteens used banana leaves as plates, it would help struggling banana farmers who were having trouble selling their produce. Our proactive factory teams acted instantly on the idea...Thank you! pic.twitter.com/ouUx7xfMdK

— anand mahindra (@anandmahindra) April 9, 2020
Also Read: Ordering Food Online? Don't Forget To Follow These Home Delivery Safety Protocols
The tradition of serving food on banana leaves in India
Our country, India, has a tradition of serving food on banana leaves on special ocassions, more for the reason for their sacredness. Serving food on these leaves is considered auspicious. The banana leaves are offered to Gods and dieties and are considered pure. This trend is more or less seen in the Southern part of India. There is this wonderful tradition of serving food to the guests on these leaves on special occasions and festivals. The banana leaves not only add flavour to the dishes but also makes it easier for disposal. At the same time, banana leaf prevents dirt and dust from sticking on them.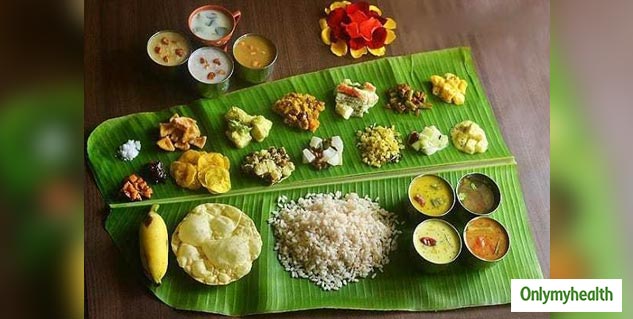 Benefits of eating food on banana leaves
These banana leaves are rich in antioxidants called polyphenols, which are also found in green tea and some leafy vegetables. These antioxidants also work effectively in preventing cancer and many lifestyle diseases. At the same time, there are many health benefits of eating on it.
Rich in antioxidants: Banana leaves are rich in antioxidants that help prevent ageing, lifestyle diseases and certain types of cancer.
Chemical-free: Eating on a banana leaf protects you from the chemical residues of washing powder or gel, which remains while washing the dishes. In addition, it protects you from dangerous chemicals that can be found on thermocol or plastic plates.
Hygienic: These leaves are generally waxy in nature and are easy to clean. Before eating, these leaves should be washed by regular water and disposed of quickly after the meal as these are biodegradable. These leaves can be directly placed on the tabletop and need not be wiped by dirty cloth pieces, which generally attract dust.
These leaves are biodegradable: As the banana leaves are more significant than the leaves of the rest of the plant, the banana leaves can be cut into different sizes and can be placed on any size platter. At the same time, the food served on the banana leaf becomes delicious because as soon as the hot food is placed on the leaf, the wax coating dissolves to give the food a delicious taste.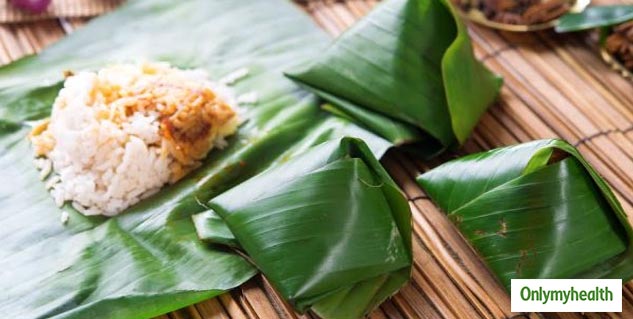 Also Read: Be Cautious When Using A Hand Sanitizer, Know The Risks
One should know that opting for such measures makes it easier for the conservation of the environment by limiting or reducing the use of waste products. Also, resorting to such things brings one closer to nature and far away from deadly diseases.
Read more articles on Miscellaneous