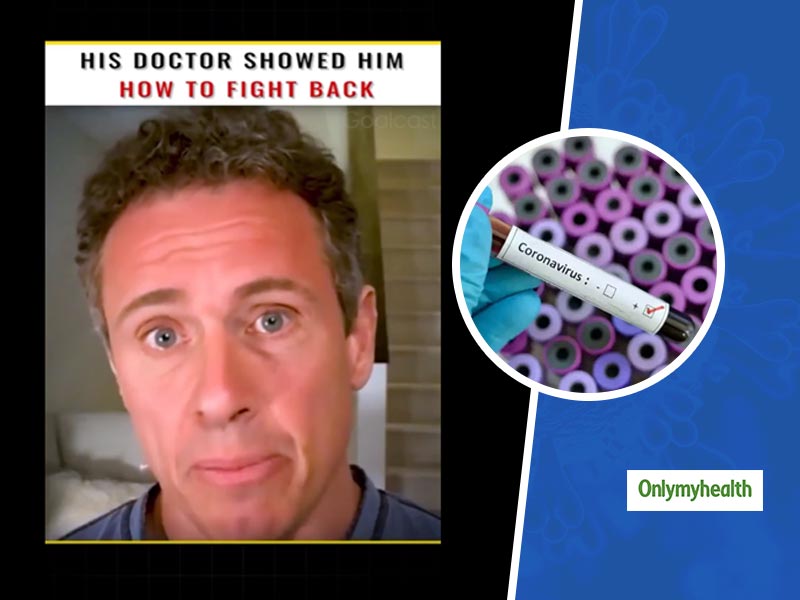 Coronavirus is spreading around the world and millions of people have fallen prey to it and lost their lives due to it. But in the meantime, many people have won the battle against the coronavirus. People who came back after defeating the coronavirus are telling their experience to other people and are working to boost their courage.
Many people have fought the coronavirus and are sharing their experience. An American journalist has also appeared in this sequence. American TV journalist Chris Cuomo spoke of his predicament and how he overcame the coronavirus. In a video on the social media account, American journalist Chris Cuomo shared his experience.
Chris saw virus symptoms like this
American journalist Chris Cuomo reported that he had coronavirus as he began to see symptoms. After which he approached his doctor about this and told him about all these symptoms. Cuomo said that he saw symptoms like this: trouble breathing, high fever and tiredness. The doctor helped Chris Cuomo to recover.
Also Read: Precautions To Use While Using Hand Sanitizer
War with coronavirus
Chris Cuomo's doctor told him that if you are getting very tired and you just want to relax, then you must try to be active. Chris told that he was able to activate himself with great difficulty. After this, the doctor told him that if his body is in pain, then stretch your body. Also, if you are having trouble breathing, then hold your breath for at least 10 seconds and maintain a healthy diet.
Also Read: Ordering Food Online? Follow These Home Delivery Safety Protocols
Chris told that his doctor said that this virus wants you to not do all these things so that it will work completely in the body. But if you have to fight this virus, then you have to strengthen yourself, only then you can win with this virus. While doing so and following his doctor's advice, Chris won over the Coronavirus.
'All done at the behest of the doctor'
Chris said that the virus was found in my lungs, due to which I was having difficulty breathing, but on the advice of the doctor, I did all that he asked me to do. Along with this, I did all this because the people who love me or the people I love can also stay healthy and not reach this virus. In the same way, I achieved victory by fighting the virus.
Read More in Latest Health News