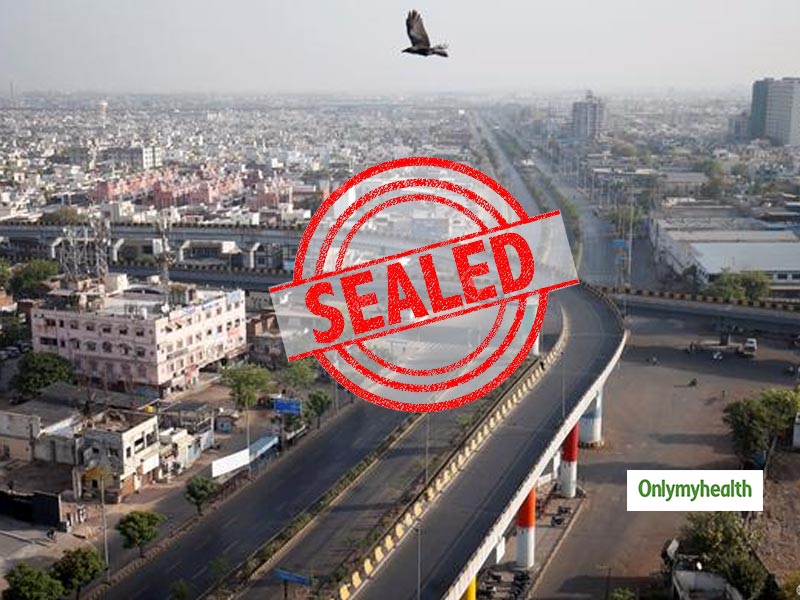 Despite all the attempts by the government of India and the state governments, this pandemic seems to be not getting under control. The cases are increasing day by day which has led to the decision of extending lockdown and sealing the identified hotspots of coronavirus. Also, one after the other, different state governments including Delhi, Maharashtra and Uttar Pradesh have made wearing masks compulsory for one and all. Along with that, the government has arranged healthcare facilities as per the symptoms of the patients. Those with mild and serious symptoms will be kept separately. The quarantine setups and hospitals are arranged accordingly.
What are coronavirus hotspots?
Hotspot is the term given to the areas where the transmission rate of coronavirus is high. Also, the most number of positive cases are identified in these areas. Therefore, these are kept under scanners where no one is allowed to enter or leave the premises. Until now, people were given the leverage to go outside to buy necessary commodities. Now, all the items will be delivered to their homes through government officials. Taking into account the continual rise in the COVID-19 cases in the country, this move is highly appreciated.
How this would help?
Firstly, this would stop further transmission of this deadly virus.
This would reduce the risk of entering the third-stage of COVID-19 which is community transmission.
The areas will be sanitized to minimize the exposure of the virus.
The suspected cases can be easily detected and quarantined.
Also Read: Ordering Food Online? Follow These Home Delivery Safety Protocols
Sealed Areas of Delhi
Wearing of facial masks can reduce the spread of corona virus substantially. Therefore, it has been decided that facial masks will be compulsory for anyone stepping out of their house. Cloth mask shall be eligible too.

— Arvind Kejriwal (@ArvindKejriwal) April 8, 2020
1. Entire effected street near Gandhi Park, Malviya Nagar, New Delhi
2. Entire effected street of Gali No 6, L 1 Sangam Vihar, New Delhi.
3. Shahjahanabad society, plot no 1, Sector 11, Dwarka.
4. Dinpur Village
5. Markaz Masjid and Nizamuddin Basti
6. Nizamuddin West (G and D block) areas.
7. B Block Jhangirpuri.
8. H. No 141 to H. No 180, Gali No. 14, Kalyanpuri Delhi
9. Mansara Appartments, Vasundhara Enclave, Delhi
10. 3 Galis of Khichirpur including Gali containing H. No. 5/387 Khichirpur Delhi
11. Gali No 9, Pandav Nagar, Delhi 110092.
12. Vardhman Appartments, Mayur Vihar, Phase I, Extension, Delhi
13. Mayurdhwaj Appartments, I P Extension, Patparganj, Delhi
14. Gali no. 4, from H. No. J- 3/115 ( Nagar Dairy) to H. No. J- 3/108( towards Anar Wali Masjid Chowk), Kishan Kunj Extension, Delhi
15. Gali No. 4, from H. No J- 3/101 to H. No. J - 3/107 Krishan Kunj Extension Delhi.
16. Gali No. 5, A Block ( From H No. A- 176 to A-189), WestVinod NagarDelhi 110092.
17. J & K, L and H pockets Dilshad Garden
18. G, H, J, Blocks old Seemapuri
19. F- 70 to 90 block Dilshad Colony
20. Pratap Khand, Jhilmil Colony
Sealed Areas of Uttar Pradesh
There are a total of 104 COVID-19 hotspots marked in UP. The following 15 major districts of the state have been thus sealed. Nobody is allowed to enter or exit the sealed areas without permission. All the essential commodities would be delivered to their homes.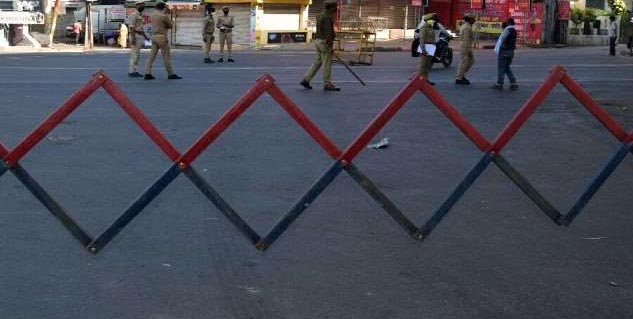 The 15 districts are:
1. Lucknow
2. Agra
3. Ghaziabad
4. Noida
5. Kanpur
6. Bareilly
7. Meerut
8. Sitapur
9. Bulandshahar
10. Varanasi
11. Shamli
12. Saharanpur
13. Basti
14. Ferozabad
15. Maharajganj
Read More in Miscellaenous