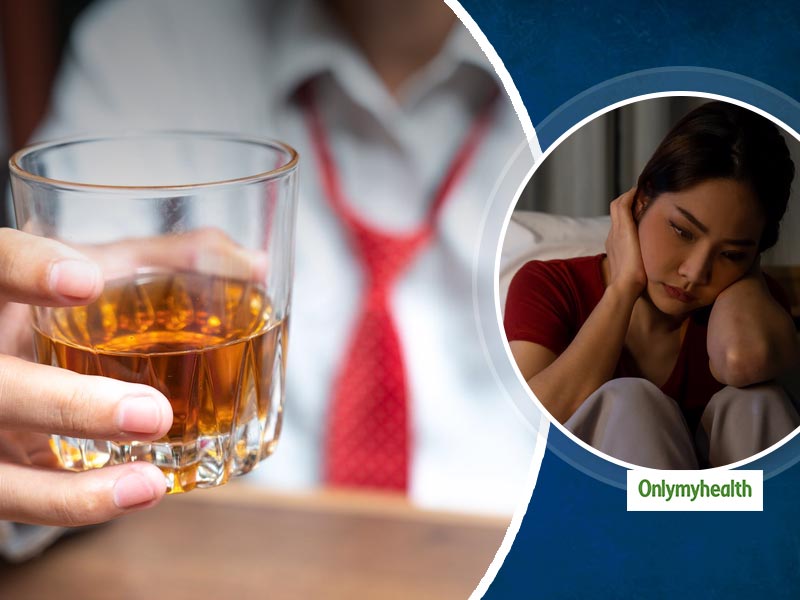 What is alcohol withdrawal? When a person after heavy and prolonged alcohol use suddenly stops drinking, their body goes through many changes and this is known as alcohol withdrawal. Signs of alcohol withdrawal include insomnia, trembling, anxiety shakes and several other mental and physical signs. Do you know that alcohol has a depressant effect or sedating effect on the brain? If you have been a long-term or heavy drinker, then the brain is almost continuously exposed to the depressant influence of alcohol. Over time, the brain adjusts its chemistry to compensate for the effect of the drink. And how is it done? It does this by producing norepinephrine or serotonin (naturally stimulating chemicals), which is a relative of adrenaline in larger quantities than average. What happens when the alcohol is withdrawn suddenly? If this happens, then the brain acts like an accelerated vehicle which has lost its brakes.
When the most dangerous form of alcohol withdrawal happens?
It usually transpires in people who have alcohol withdrawal symptoms. This ailment is named as DTs, (also known as delirium tremens). In DTs, after alcohol is withdrawn/discontinued, the brain is unable to rearrange its chemistry easily. Hence, it tends to serious variations in the way your brain controls your breathing and blood circulation and produces a phase of momentary distraction. The body's indispensable symptoms such as your blood pressure or heart rate could change unpredictably or dramatically, building risk of heart stroke, heart attack, or even death.
Read: Deepika Padukone on Mental Health: Creating Awareness About Mental Health, Says Still A Long Way To Go
Prognosis of Alcohol Withdrawal
Alcohol withdrawal is prevalent! But how delirium tremens occurs? It is only seen in five per cent of people who have alcohol withdrawal. Delirium tremens kills as many as one out of every twenty people who develop its signs (hence, it is dangerous).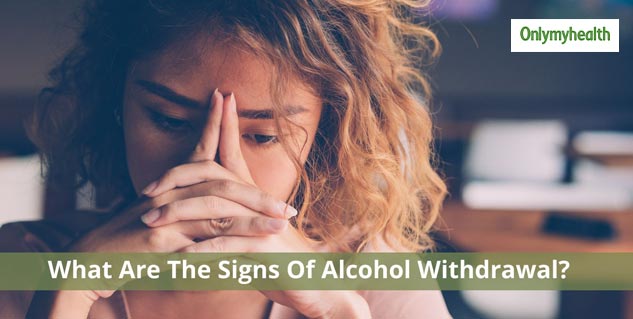 Why alcohol treatment programs are important? It is necessary because they improve your chances of successfully staying off of alcohol. Do you know that only about twenty per cent of alcoholics can abstain from self-help programs such as Alcoholics Anonymous (AA) or alcohol permanently without the help of formal treatment?
And of those people who attend Alcoholics Anonymous, forty-four per cent of those who remain alcohol-free for a year seemingly will remain abstinent for another year. This figure increases to ninety-one per cent for those who have remained abstinent and have attended Alcoholics Anonymous for five years. On average, an alcoholic who does not stop drinking can expect to decrease his/her life expectancy by at least fifteen years.
Alcohol Withdrawal Prevention
What leads to alcoholism? Many factors cause it. If you have a parent (mother/father) or sibling with alcoholism, then you are 3 or 4 times more likely to receive alcoholism. People with family memoirs of alcoholism choose to refrain from drinking since this is a sure-fire way to avoid developing alcohol addiction. Do you know that people without a family history also get alcoholism? Speak to your doctor if you are concerned about your drinking.
Alcohol Withdrawal: When should one seek medical help?
Get help if someone has an alcohol-related problem. Do you know that alcoholism is a disorder that can be managed? Do you have an alcohol dependency problem? Then you should call your doctor, as they will prescribe and advise medications to make withdrawal signs and symptoms more sufferable if they happen. Your physician could put you in touch with local sources that would help you to stay alcohol-free.
Read more articles on Mind And Body