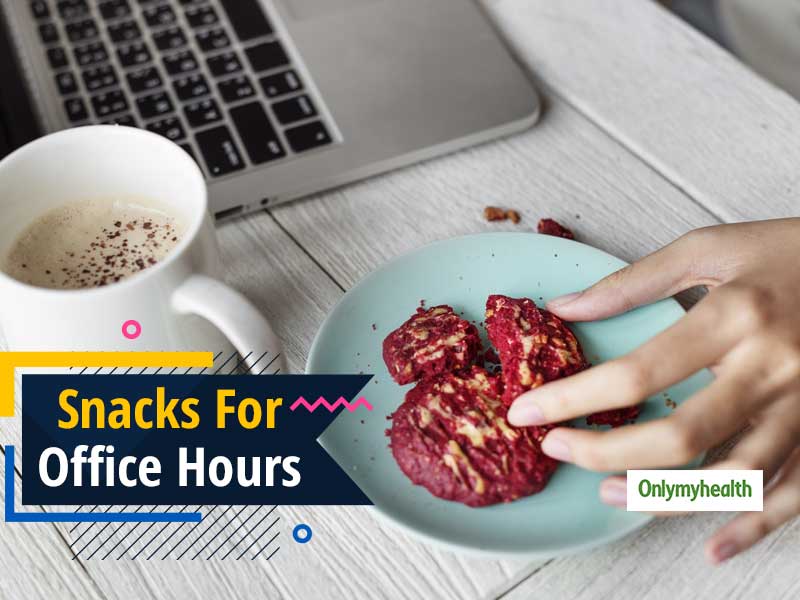 Long hours of the office, endless work, constant sitting and seniors' bickering – all of this is part of the daily routine of an office employee. It can be daunting and extremely tiring, which often leads to high-stress levels, unhealthy lifestyles and irregular eating habits. We often end up eating unhealthy foods or snacks that can take a toll on your health.
When you munch on unhealthy snacks, you end up eating more calories than you could imagine. Some might end up putting on weight. Of course, you need the snacks to provide you with the energy but what if you didn't have to compromise on health.
Yes, we have compiled a list of snacks to munch on without worrying about piling on extra kilos.
1) Nuts and Dried Fruit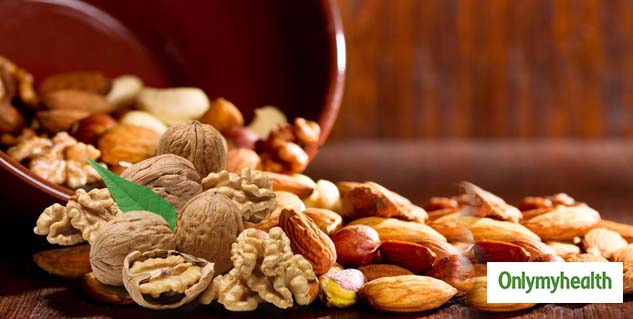 Nuts and dried fruit are a great option for snacks. They are loaded with proteins, healthy fats and macronutrients. They will take you through the day by making you full without affecting your weight.
2) Fruits
Bananas, grapes, apples, oranges or any other fruit of your choice that do not require a lot of effort to peel. Fruits are very healthy to eat and are high in fiber and vitamins.
Also Read: Add To Cart These Ultimate Grocery Items For Keto Regime
3) Yogurt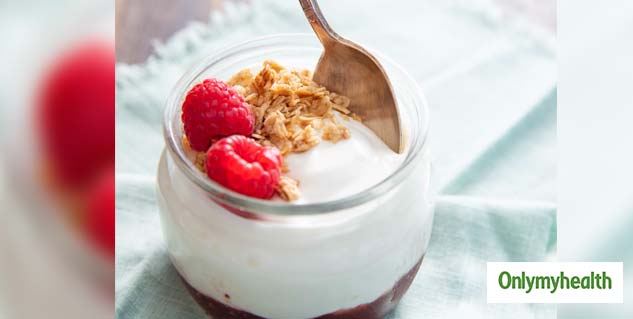 Simple yogurt is another great option which is high in protein and calcium. Calcium is very important for strong bones and teeth. It also fills up the stomach with healthy bacteria. You can make it tastier by adding healthy fruits and nuts in it.
4) Oatmeal
Oats are not just a breakfast option; they can be the perfect snack. Oats are high in fiber which will make you feel satiated for long. It also alleviates the risk of heart diseases by reducing your cholesterol levels. It also contains vitamins and minerals, which are great for your health.
5) Roasted Chickpeas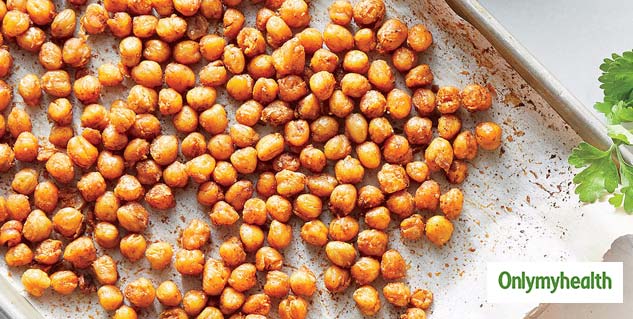 Roasted chickpeas are high in fiber, protein and several vitamins and minerals, all of which is great for your health. Also, they contain protein which helps with weight loss by improving the feeling of fullness.
6) Dark Chocolate
Unlike the proper belief, dark chocolate does not belong to the list of chocolates that make you gain weight. In fact, it contains the least amount of milk and sugar in it. Dark chocolate is rich in antioxidants, which helps you feel energized for long.
Also Read: 4 Amazing Health Benefits Of Drinking Black Coffee With Ghee
7) Paneer
Paneer contains proteins and is loaded with nutrients, which makes it a perfect healthy snack. You can mix it with some sliced berries or some fruits.
8) Protein Bars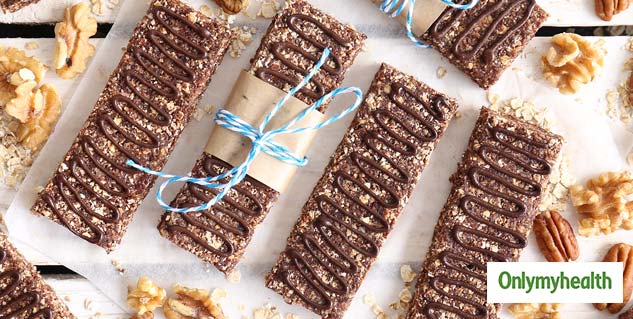 A few bites of protein bar can provide around 10 or 20 grams of protein. The best thing about protein bars is the plethora of options, from the flavour to the dietary requirement, you can choose according to your choice. Just keep in mind that high levels of sugar alcohols and added fibers can cause stomach problems, so be careful of that.
Read more articles on Healthy Diet