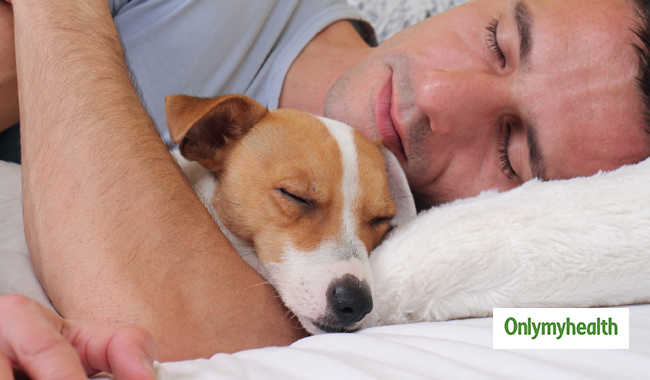 A dog is a man's best friend and one of the most adorable creatures on earth. Even though we let feed, cuddle and love our pets, but we do not let them sleep in the same bed. For all the dog lovers, we have some good news for you. Your four-legged dog can help you sleep better. Sleeping with dogs has often been considered an unhealthy habit, but research has proven otherwise.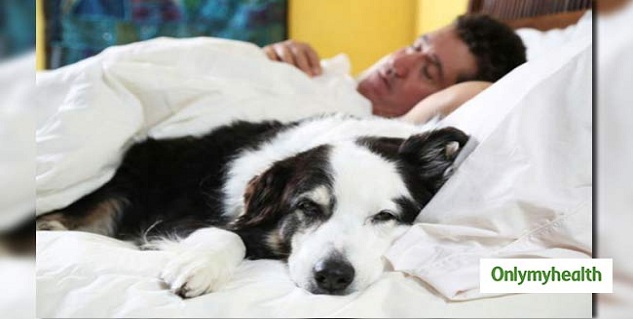 Also read: Dogs May Protect Babies from Asthma, Allergies
Dogs cannot express how they feel like we do but allowing them to share your bed could mean the world to them. It is a way for them to strengthen the bond between the two. Some of the benefits of sleeping in the bed include:
Low-Stress Levels
According to a study conducted by the University of Missouri-Columbia, sleeping with your dogs can help lower levels of cortisol – a stress hormone. It can act as a stress buster for people looking to relax after a long and strenuous day.
Gives you Comfort
Dogs can help you feel comfortable just by being in your life. Cuddling with a dog or sleeping with the furry animal is enough to provide the comfort you need. Especially when you are stressed, a living animal lying beside you can give you great comfort.
Calms you Down
Another benefit of having your dog by your side at night is that they can help calm your nerves down. A research has proved that living with a dog can boost the levels of oxytocin – the love hormone. It is a chemical produced when a person has feelings of fondness and happiness.
Can Help Fight Sleep Disorders
The company of your pet encourages calmness, relieves stress and gives you a feeling of protection. All of these feelings can result in better sleep and help those fighting insomnia. Next time, try to tuck in your pet with you in bed to get a better sleep.
Gives Warmth
Everyone likes the feeling of warmth and what can be better than a cuddly dog. Dogs are comfy creatures that are warm-blooded and their rhythmic breathing, which is enough for providing warmth to a person.
Help you Fight Depression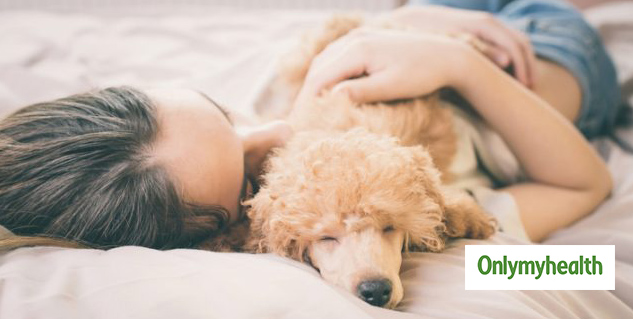 Also read: Are You Depressed or Just Sad? A Clarity Between the Two
The type of life people lives these days can easily affect their mental health and lead to depression. For someone fighting depression, having a connection with a living being can be beneficial. It is always good to have someone around you when you are going through a tough time in your life and what's better than a living being who loves you with no questions asked.
Pups can love you more than anyone in the world if they are loved dearly in return. Handled gently, they can even be your best friends. Also, keep a few things in mind like your comfort level with your dog, pet's temperament and if they are healthy.