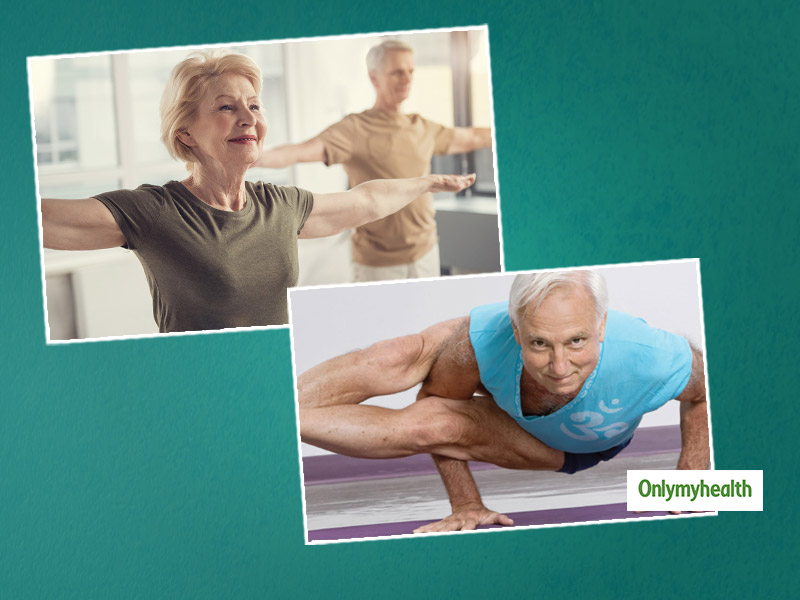 Grandparents Day 2020: Wishing everyone a happy grandparents day. Today we celebrate family and well-being of the near and dear ones. Grandparents are the lifeline of a happy and healthy family life, and they are the ones who keep us grounded and rooted in the family values of Indian culture and richness. Sometimes taking your grandparents for evening walks is very useful. It will keep them mentally happy that you are spending alone time with them. It will give them body mobility, and also special freehand stretching is done regularly will increase their flexibility. The fresh breeze, nature around, and long evening walk or mornings walks will improve their general health. Their smiling happy face and happiness of heart increase their willingness to live longer and have a healthy lifestyle.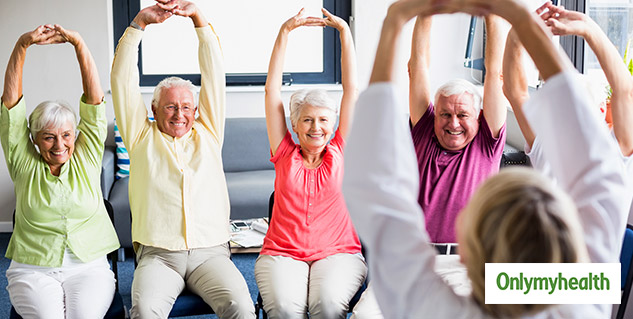 Specific asanas like the suryanamaskar and ustrasana (camel) and ardhakurmasana should be practised by them regularly, which will keep their knees and spine healthy. Often we see grandparents suffer from knee pain, joint pain, gout, and arthritis, spondylitis and indigestion. Regular practice of yoga asanas like trikonasana ( triangle posture ), awkward pose, halasana, gomukhasana, and pavanmuktasana will remove all such problems effectively. So this grandparents day let's celebrate happiness and health with your family and keep them fit and disease-free. Ensure that when you go for a walk with them, they should be able to walk faster than you. Meditation expert and celebrity yoga instructor Paloma Gangopadhyay shares three best yoga postures to lose weight, strengthen core and toning of the elderly are:
Also Read: Cat Stretch Exercise: Know How And Why This Yoga Pose Is A Back Pain Reliever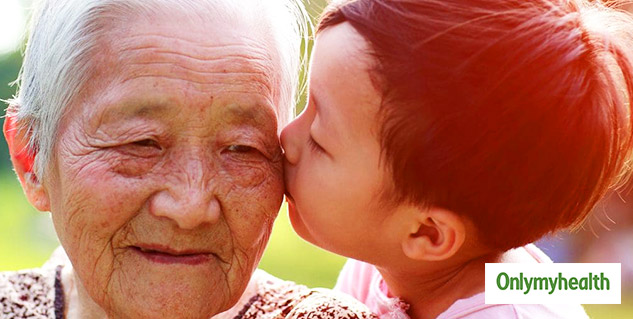 Anulom Vilom Benefits
Anulom vilom pranayama, when performed correctly for 5 to 6 minutes each day has numerous health benefits, other than aiding in mental peace. Both our nostrils rhythmically take in air and function for fixed durations within the day in cycles. While this alternating rhythm is cyclic over Twenty-four hours in healthy individuals, it may be disturbed in the unhealthy.
The practise of anulom vilom helps to restore, equalize and balance this rhythm, and also the flow of prana in the body. These postures work on multiple benefits that give weight loss, core strengthening and toning. People have to be more health-conscious, not only physical but also mentally. Along with various exercises, it is essential to practice some yoga asanas, which are specifically practised to build the immune system firm and to increase the vitality of the human body.
Also Read: Practice These 5 Yoga Asanas Regularly To Stay Safe From Injuries
Tadasana Benefits
The most significant benefit of tadasana is that it improves your balance by making your spine more agile and helps in correcting your posture. It helps in increasing the flexibility of your thighs, ankles, and joints. It can tone your abdomen, hips and helps to gain control over your muscular movements. If practised regularly during formative years, it's also believed that it may help in increasing your height.
Ardhachandrasana Benefits
This yoga posture helps in improving the balance of the body and increases awareness. The person becomes aware of their body. It strengthens the hamstrings, thighs and the ankles. Keeps the thighbones healthy while helping to get rid of back pain. This asana strengthens buttocks, spine and the abdominal muscles.
Read more articles on Yoga