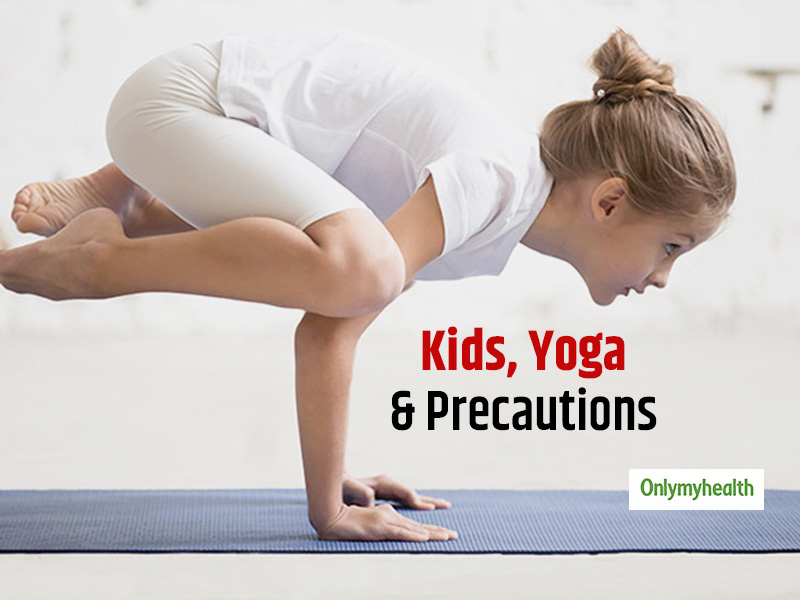 Parents need to motivate their kids to exercise for a healthy mind and body
Due to changing lifestyle, dangerous diseases and unhealthy food habits, not only elderly but children too are expected to follow a specific lifestyle. Apart from teaching good eating habits in kids, it is for parents to motivate their kids to take up exercise as a regular practice. We all know that yoga can keep your body and mind healthy. And who says yoga is just for adults? Kids very well can perform various yogic asanas, which will not only help in keeping them active but healthy too. Apart from maintaining a healthy weight in kids, yoga can also help in the physical and mental development of children.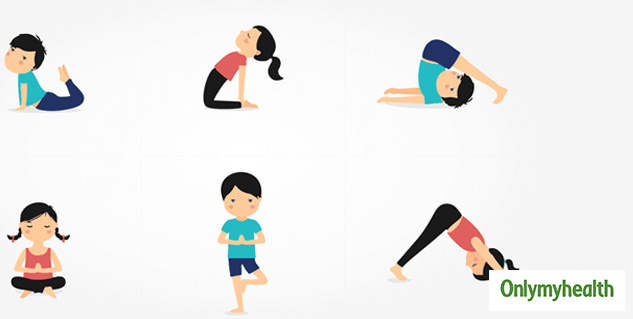 Listed below are some benefits of yoga for children:
Children become more active by doing yoga. Not only this, but it also makes their body flexible.
This strengthens immunity and helps kids avoid many diseases.
By doing yoga, children are focused, which helps the brain to develop correctly.
Doing yoga regularly can keep kids active and healthy from mind and body.
Being active can help keep kids away from seasonal diseases.
Meditation and Surya Namaskar calms the mind of playful children.
With yoga, children can stay safe from mental conditions like stress and depression.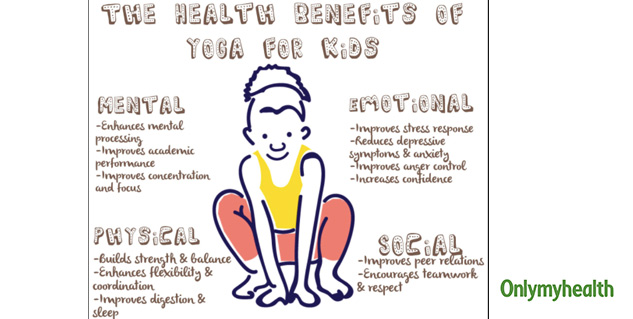 Also Read: Cat Stretch Exercise: Know How And Why This Yoga Pose Is A Back Pain Reliever
However, one must understand that kids performing exercises should be monitored closely. Parents need to keep a close eye on kids while they exercise. Listed below are some critical points of precautions that parents must take while the kids perform complex yoga asanas:
Parents should ensure that kids should be empty stomach or would have had a light meal before performing yoga asanas. Doing yoga after a heavy meal can cause discomfort to the kids.
Children should not overdo any exercise. Hence, 4-5 days, half-an-hour of yoga sessions are enough for them. Overdoing may lead to workout injuries in kids.
If exercising with kids, try to maintain your pace with them as performing any asanas at a faster pace can lead to injuries.
In the initial week, do only 15 minutes, in the second week, do yoga for 30 minutes.
During yoga ask children to relax periodically.
Keep explaining the benefit of every asana performed by the kids so that they know why one must exercise.
Yoga can help promote channelised breathing in kids, which can keep them safe from various respiratory diseases.
The best part about yoga is that it teaches kids the art of self-control as yoga required kids to hold specific postures for a longer duration.
Also Read: Practice These 5 Yoga Asanas Regularly To Stay Safe From Injuries
So, once we know how beneficial yoga is for kids, listed below are some yoga asanas, which are safe for kids to perform:
1# Vrikshasana: The tree pose is an apt yoga asana for kids as it helps in improving concentration in kids. Also, it enables better balancing in children.
2# Adho Mukhasvanasana: The dog pose helps in bettering the blood circulation in the body, and improved flexibility too.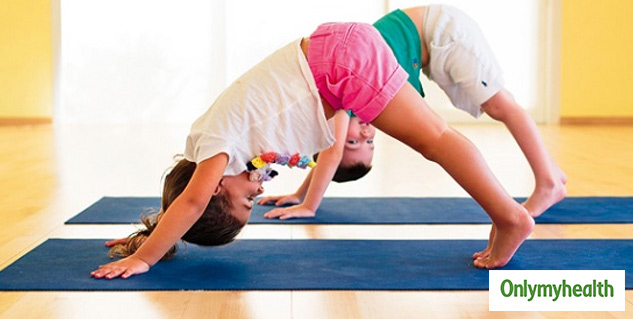 3# Tadasana: A posture corrector, this asana is a must for those kids that complain of postural issues due to extra spine on the strain.
4# Setu Bandhasana: This asana is best for kids for improved stamina, immunity and proper blood flow in the body.
Read more articles on Yoga