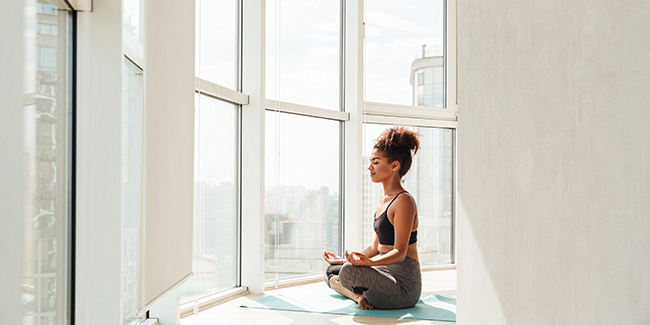 Yoga exercisesEveryone yearns for perfect butts. No one is happy with imperfect butts because it is either too small or too big or too saggy to even look like a butt. So we asked Yoga, meditation therapist and mudra specialist Ms. Vineeta Gogia to list asanas which can help many of you to get perfect butts.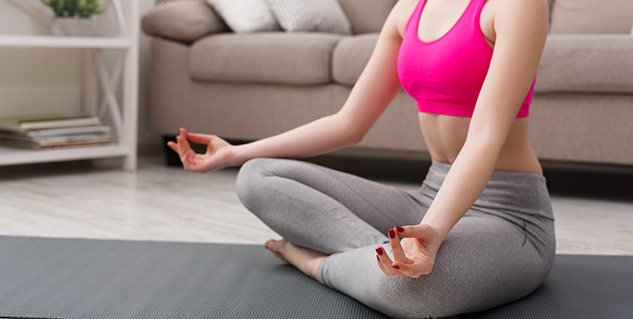 Utkatasana or chair pose
Utkata in Sanskrit means powerful pose and this certainly is one. Utkatasana helps us light up the energy within our body.
Method
Stand straight as you do in Tadasna or tree pose.
Inhale and stretch your forward up in a parallel line. While exhaling, bend your knees with thighs parallel to the ground. Your heels should be firmly pressed into the ground.
Keep your spine, chest head and arms in one line. Also, make sure your knees and legs are together. This asana will make you feel that you're sitting on an imaginary chair.
Hold this asana as long as you can with a gentle smile on your face.
Utkatasana teaches one to find their seat of power within the pelvis.
Ardha chandrasana or half moon pose
Ardha chandrasana or half moon pose is a standing pose.
Method
Start with trikonasana with your left hand on your hip. Then slightly bend your right knee and try to move a bit forward.
Try to move your right hand away from your right toe.
Now exhale and firmly press your right palm on the ground and lift your left leg. Try to maintain your balance. Your left leg must be parallel to the floor.
Slowly raise your left hand and keep it aligned in a straight line with your right hand. Put all your weight on your right arm.
Try looking at your left hand fingers and hold that pose for a few seconds. As a beginner, you must do this pose with the help of a wall wherein you lean your back on the wall for support.
Repeat on the other side.
Caution
You have to be patient when you do these yogasanas. Apparently these are not going to show results instantly. Muscles will get worked and extra calories will be burned.
The only key for a successful result from these 2 asanas is by maintaining a perfect symmetry in the body. And, if you find it difficult to maintain balance take a break and give yourself time to find the balance.
So, practice and tone your imperfect butts in a perfect manner through yoga.
Image: Shutterstock