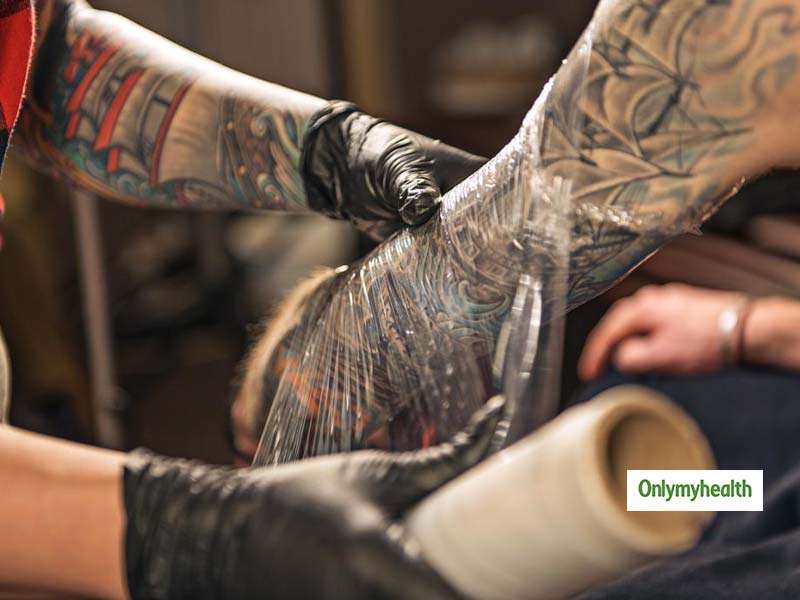 Wrap Tattoo Healing Method: Getting a tattoo is no child's play and definitely nothing that you should be careless about. The best effects are achieved only if you provide good aftercare to your tattoos. Every professional artist will suggest detailed aftercare for your tattoos. The process that includes healing of the tattoo must be taken care of very well as this ensures an infection-free and long-lasting tattoo. The common aftercare routines primarily include keeping away from any dust, sweaty activities, keeping it covered in sun and avoiding alcohol.
Tattoo wrapping came to life in the 60s and 70s when biker gangs used to flaunt their tattoos riding on their bikes. It was a very pathetic sight when the tattoo was freshly done as blood and ink used to ooze out and it looked expressively shabby. This was the time when there wasn't much awareness about air-borne or blood-borne diseases like HIV and Hepatitis C and hence the carefree attitude. But one day, a certain biker decided to wrap his tattoo with a see-through plastic wrap so that he could flaunt his tattoo as well as keep it free from the filthy dirt and oozing. This started a trend which later picked up popularity.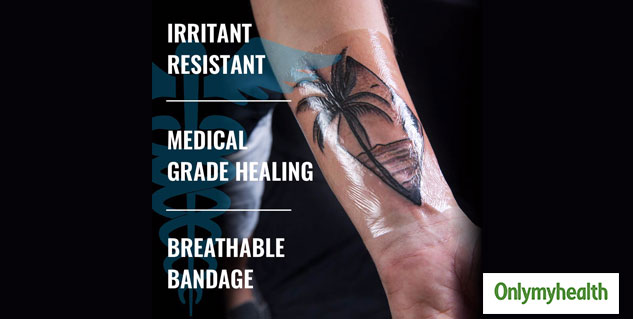 Also Read: Important Things That A Man Should Know Before Getting Waxed
The tattoo wraps that we see today are an evolution of this. Wrapping your tattoo will keep it dust-free and hence, infection-free. The importance of wrapping is often debated controversially in the tattoo circles as it depends on person to person whether it will suit them or no. Some people go well with keeping the tattoo open and heal it better, but some might gain a better output after wrapping a tattoo.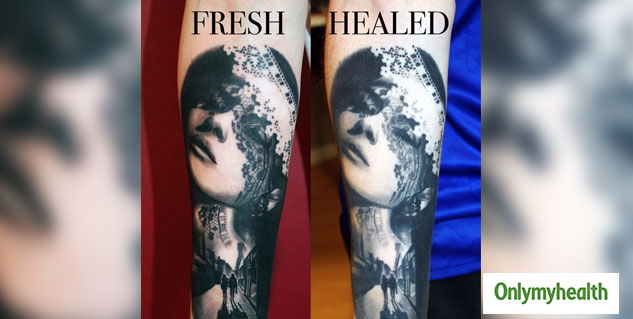 With advancing medical techniques some wraps help your tattoo in healing faster and the output is much better as compared to open healing. I recommend using Dermalize Pro, one of the best tattoo-wraps that help heal your tattoos better. Dermal has a special inner lining that is specially crafted for healing your tattoos faster and better.
Also Read: Home Remedies To Ease The Post Eyebrow Threading Pain & Skin Problems
Benefits of wrapping your tattoo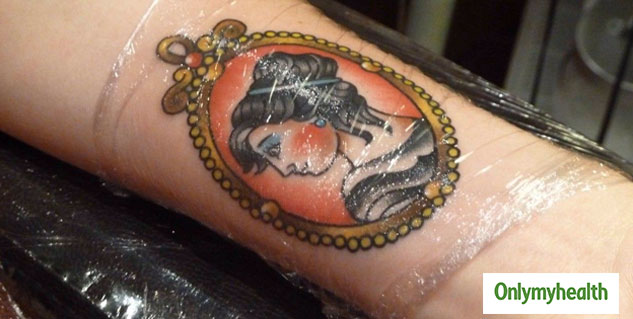 It keeps your tattoo away from dust and infections.
Your sleep isn't disturbed by the fear of ruining your tattoo while sleeping.
Avoid injury or contact during close contact sports or events.
It helps to avoid disturbing the skin while wearing tight clothes.
(Inputs by Sunny Bhanushali, the founder and Celebrity tattoo artist at Aliens Tattoo Studio)
Read more in Skin Care