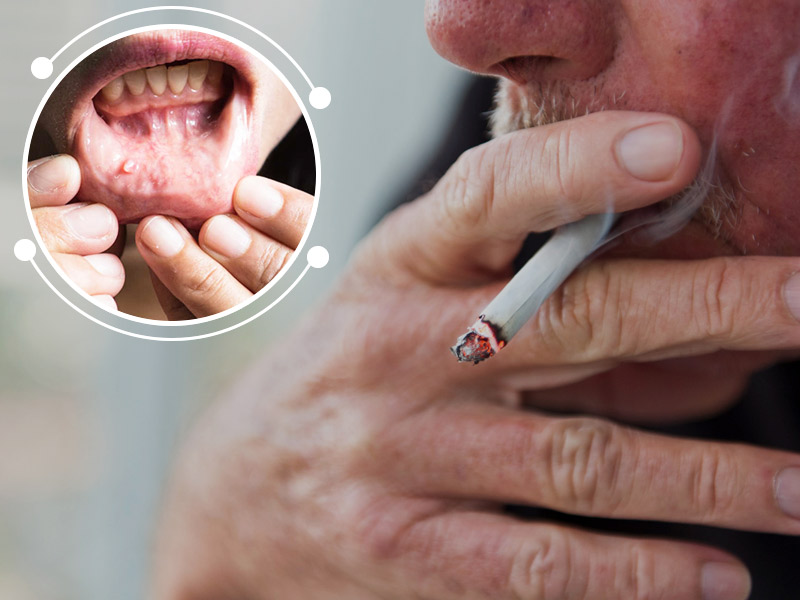 Oral cancer is majorly caused due to tobacco and nicotine consumption. Let us all understand how it impacts oral health.
Oral cancer is one of the major cancers that are prevalent in our country. Needless to say, consumption of tobacco and smoking are the root causes of mouth cancer. This oral health day, Dr. Rajesh G, In-charge of the Tobacco Cessation Centre, Professor and Head, Department of Public Health Dentistry, Manipal College of Dental Sciences, Mangalore (MAHE), is telling us how tobacco consumption can cause oral cancer. This article will help you understand the depth of this condition and how it can ruin your life.
Smoking and Oral Cancer
Tobacco is one of the leading causes of cancers in the oral cavity and lungs. It has also been implicated in the cancers occurring in the throat, bladder, uterine cervix and kidneys. Tobacco contains innumerable chemical substances, many of which are established carcinogens. A carcinogen is a substance that leads to the formation of cancers in the body. Tobacco leads to changes in the genetic components of cells and this leads to alterations in the growth and repair mechanisms of cells. This further leads to changes in the control mechanisms involved in the growth of cells, leading to invasion of neighbouring cells and spread to distant sites known as metastasis.
How to identify cancer in the mouth?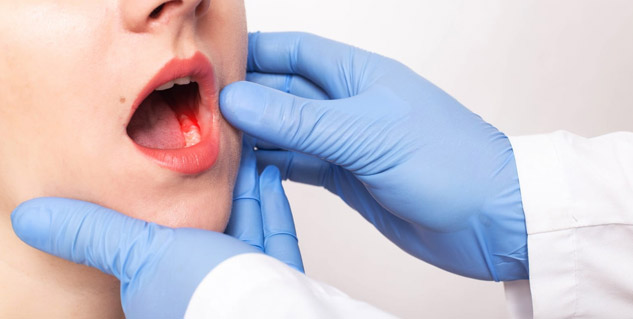 Cancers in the oral cavity might initially be noticed as:
A white or red patch which does not heal
An ulcer that does not heal
The appearance of swelling which is increasing in size
Hoarseness of voice.
It can also manifest as localized hardened area, alterations in sensation known as paraesthesia, abnormal sensation in tongue or lips in the form of tingling, prickling or aching sensation. It can be seen as a pain in the ear, difficulty in breathing, difficulty in swallowing and opening the mouth, pain that is not subsiding, swelling in the lymph nodes in the head and neck region. Upon noticing these symptoms, one should immediately consult their physician and/or dentist for further management of the condition.
Also Read: Lower Your Risk of Oral Cancer With These Care Tips
Effect of Tobacco on Dental Health
Gingival recession leads to exposure of the root structure of the tooth. This can lead to caries or tooth decay in the root portion of the tooth. Consuming smokeless tobacco products contains many sweeteners, which can also increase the chances of caries, especially root caries. Root caries present with challenges in its management as the covering of the root portion known as cementum is not as strong as the enamel. Individuals usually complain of sensitivity and pain in the tooth.
Also Read: Know The Stages, Causes, Symptoms, Diagnosis, Treatment And Prevention Of Oral Cancer
Tobacco use and dental treatment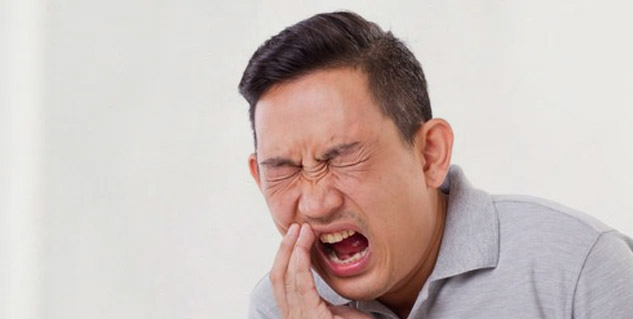 If individuals continue to use tobacco products even during or after dental treatment, their response to treatment will not be optimal. Tobacco delays the wound healing process and it can affect the treatment outcomes in cases of tooth removal or extraction, gum surgery or periodontal surgery. A dental implant is a type of treatment where a metallic pin will be placed inside the bone in the mouth, over which an artificial tooth will be placed. The success of dental implants will be severely compromised in individuals who continue to smoke or use tobacco during and after their implant treatment.
Tobacco use is also associated with loss of appetite, which can further compromise the general health of an individual. When patients undergo extraction, surgeries and implant placement in the oral cavity, healing in these patients can be severely compromised due to concomitant use of tobacco.
Read More Articles in Cancer