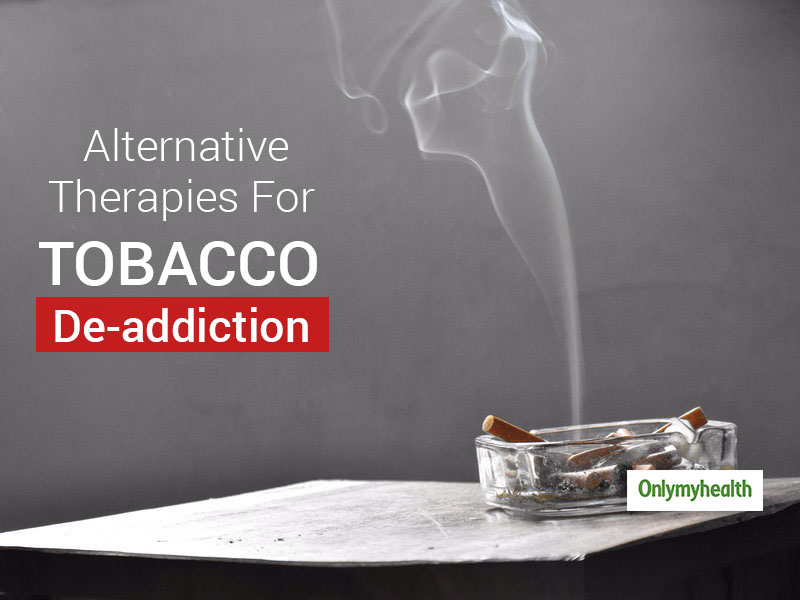 The warning signs on a cigarette or a tobacco packet is not enough to stop those many people who think tobacco is their safe spot from all the worries in this world. It is easy to take that drag for the experience, but it becomes challenging to say no to it once a habit forms. Hence, Tobacco consumption in any form has never proved advantageous, and to explain the importance of the side-effects on health, May 31is observed as the World No Tobacco Day. The 2020 theme to spread awareness is 'Protecting youth from industry manipulation and preventing them from tobacco and nicotine use'. Smoking tobacco is linked to the development of cancers, TB, respiratory diseases, dental health problems, etc. Second-hand and third-hand smoke are other challenges which are continuously impacting a larger chunk of the healthy population. A lot of teenagers and young professionals keep falling in the trap of tobacco use owing to look cool, feel the adulthood, prevention of freedom, match the peer standards, among others.
Also Read: 10 Ways That Tobacco Use Affects Your Body
Hence, important here is to not think about the bygones and work towards leaving habits, which can be life-threatening and extremely unhealthy. Wondering how to quit chewing tobacco? Here are some doctor verified tips by Dr Prashant Gaikwad, Internal Medicine, Aditya Birla Memorial Hospital on treatments for tobacco dependency. These alternative therapies are a must-try to get rid of tobacco addiction:
Tips To Getting Rid Of Tobacco Addiction
The management includes mainly different types. These are:
Psychoeducation
To understand this process, tobacco de-addiction is all about finding the right set of people and guidance to find the right path to stop its consumption. Hence, firstly, psychoeducation is all about educating and informing those seeking help through support groups or even individual counselling. This training form also applies to the family members of tobacco addicts to get the right guidance on tips to handle someone loved one trying to get rid of addiction like this. In times like these, the family support counts most as a tobacco addict looks for love and support in his/her family.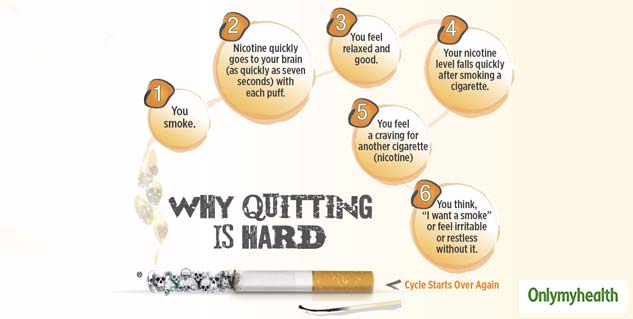 Motivational Counseling or Motivational Enhancement Therapy (MET)
It is a directive, person-centred approach that focuses on improving an individual's motivation to change. It is based on five motivational principles that are designed to guide the therapist's work with an individual in therapy.
Express empathy
Develop discrepancy
Avoid argumentation
Roll with resistance
Support self-efficacy
Other factors covered here are:
1# If any co-morbidities /other substance use associated with tobacco consumption is identified, then management of the same is also addressed.
2# Pharmacotherapy: Nicotine replacement therapy may be given to treat such kind of patients. These include skin patches, gums etc.
3# Established other drugs are also used to treat tobacco addiction as per treatment guidelines.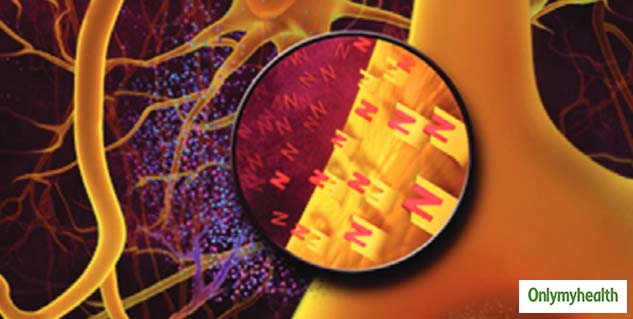 Cognitive Behavioral Therapy (CBT)
Yet another essential part of the healing process is cognitive behavioural therapy. It helps patients to overcome tobacco addiction. This helps:
To dismiss false beliefs and insecurities that lead to substance abuse.
Providing self-help tools to better their moods
Teaching effective communication skills
Hence, here it is essential to understand and manage the triggers of tobacco addiction. Several skills for managing triggers:
1# Recognize: Identity which circumstances lead to using tobacco
2# Avoid: Remove yourself from trigger situations whenever possible or appropriate.
3# Cope: Use CBT techniques to address and alleviate emotions and thoughts that lead to substance abuse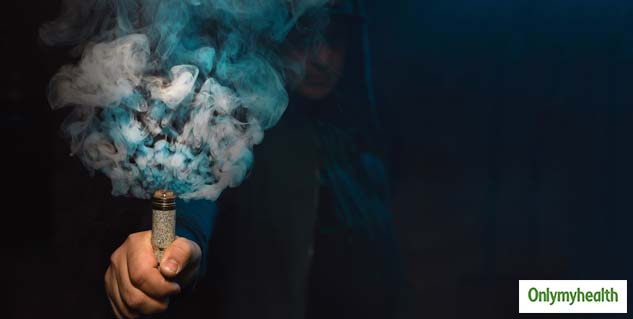 Also Read: Are e-cigarettes safer than tobacco? 4 myths about e-cigarettes busted
The cognitive behavioural therapist uses specific exercises to help addiction recovery. These are:
Thought Records
Behavioural experiments
Imagery based exposure
Pleasant activity schedule
Also, in times like these, one should understand that any such habit can have grave effects on the overall health. As per healthcare experts, The World Health Organization and Ministry Of Health, smoking also makes an individual more prone to the scare of coronavirus. Here's all you need to know:
With Inputs from Dr Prashant Gaikwad, Internal Medicine, Aditya Birla Memorial Hospital
Read more articles on Mind & Body