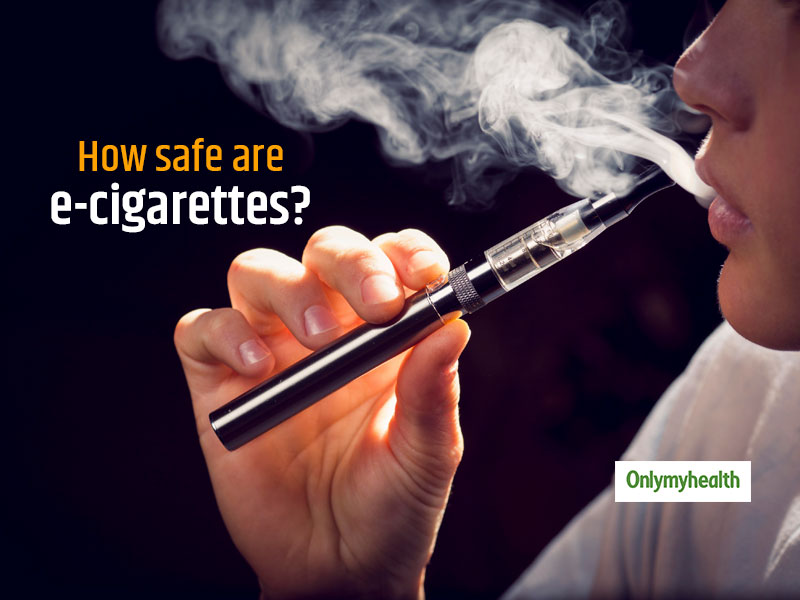 Smoking is not just harmful to the smokers but also poses a serious health threat to non-smokers. Smoking damages your heart and increases the risk of cardiovascular diseases such as stroke, heart attack, peripheral vascular disease, etc. Carbon monoxide from the smoke and nicotine puts a strain on the heart by making it work faster. Considering the impact of tobacco smoking on a large chunk of the populace, 'e-cigarettes' were introduced in the market. The industries claimed that they are a safer alternative for cigarettes and can help people to combat smoking addiction. However, as per a recent 2018 study published in the American Journal of Preventive Medicine, e-cigarettes nearly double the risk of a heart attack.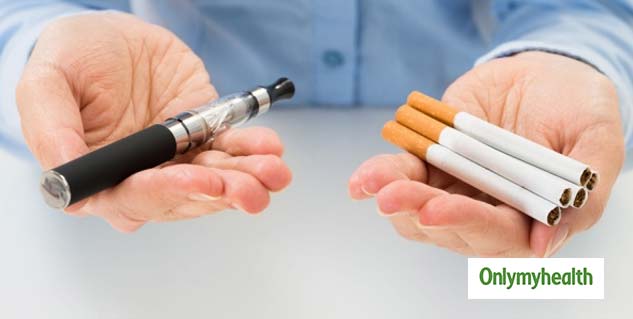 The data comes from nearly 70,000 individuals who participated in two National Health Interview Surveys. When compared to non-smokers, regular cigarette smokers nearly tripled their risk of a heart attack while the ones who smoked only e-cigarettes nearly doubled their risk of heart attacks. It was construed that although e-cigarettes deliver very low levels of carcinogens, they release toxins and ultrafine particles that can damage the blood vessels and enhance blood clotting, both of which may promote heart attacks.
So why do people tout e-cigarettes as a clean alternative to conventional smoking? Here are some common misconceptions -
The vapor from e-cigarettes to be free of chemicals
E-cigarettes comprise of nicotine, water, solvent (propylene glycol or glycerine) and added flavors. Though this mixture may seem unadulterated, e-cigarettes produce harmful chemicals and contain impurities such as formaldehyde and heavy metals in e-cig vapor. Propylene glycol present in the e-cigarettes is a well-known respiratory and eye irritant.
Also read: World No Tobacco Day 2019: Effects of Tobacco Addiction and Ways to Counter it
E-cigs can help smokers quit smoking
For a long time, it was being thought that e-cigarettes help the smokers to quit. But that is not true, as per some studies conducted, it was revealed that adolescents who smoke e-cigarettes are dependent on nicotine and have never smoked an ordinary cigarette. In this way, e-cigs can likewise prompt nicotine dependence.
E-cigs are absolutely healthy to be used
E-cigs contain liquid nicotine which is extremely toxic when swallowed. Nicotine is not only addictive but also poses a serious threat to the heart. Nicotine increases blood pressure and heart rate, it further narrows the arteries increasing the risk of heart attack or stroke.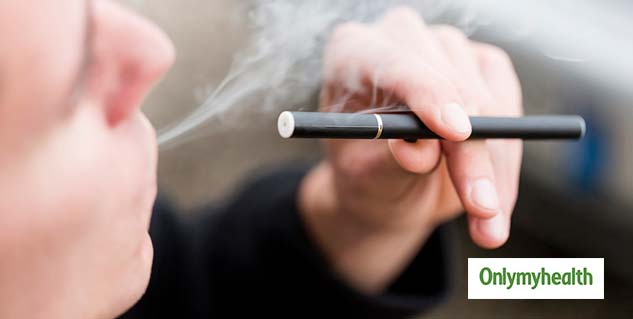 E-cigarettes do not produce harmful smoke
Manufactures has always emphasized the point that e-cigarettes can be smoked anywhere as they do not produce toxic smoke that will pose risk to the health of others. However, second-hand vapor, also known as passive vaping may not be completely innocuous as it also contains traces of heavy metals and tiny particles that can damage the lungs.
Also read: World No Tobacco Day 2019: Ways to quit tobacco addiction
Because of the growing evidence that e-cigarettes pose a potential threat to public health actions are being taken to regularize its usage. The draft amendment to India's IT act, released in December 2018, requires social media platforms such as WhatsApp, Twitter, and Facebook to remove the content that threatens public safety such as the promotion of alcohol and ENDS (Electronic Nicotine Delivery Systems). ENDS are currently banned in 8 of the 29 states in India and care is being taken to form strict regulations and guidelines around the same.
Inputs by- Dr. Saurabh Dabas, Associate Consultant, Medical Team-Docprime.
Read more articles on Other Diseases.