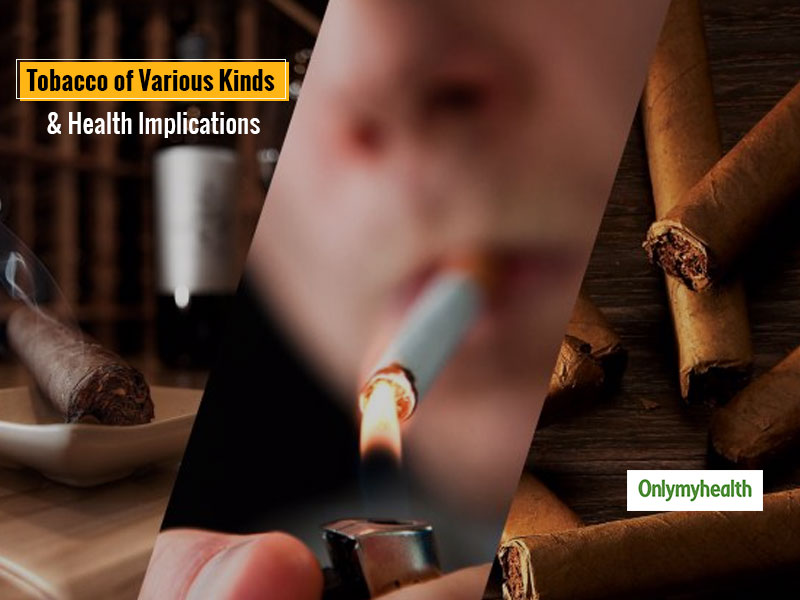 Tobacco is a significant burden on the country, hence affecting the health of many people. Did you know that smoking can be consumed in various forms? The types of tobacco use are rampant in the country, hence comes the need to intervene for multiple global health organisations to put an end to Tobacco abuse and self-harm. To understand the ill-effects, there are various types of tobacco products on sale. Despite bans, government rules and numerous health warnings, the sale of tobacco remains rampant in its multiple forms. We all know the health effects of smoking, but other forms of tobacco can cause the same amount of harm to the human body. The World Health Organization (WHO) states that tobacco can sum up to be a significant cause of preventable death globally. In 2004, as estimated by the WHo, there were 5.4 million deaths and more than 100 million deaths in the 20th century. Tobacco harms health for it contains poisonous chemicals, which greatly contribute to cancers and lung diseases.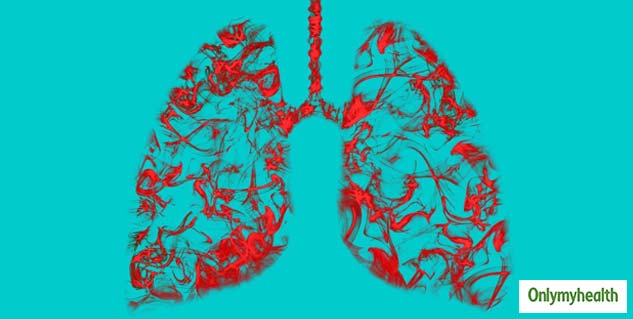 Also Read: World No Tobacco Day 2020: Want To Be Free From Tobacco Addiction? Here Are Various Steps Explained
Different forms of tobacco use have different effects on the body. Hence, to start with, here are the various kinds of tobacco available, adding to the scare of tobacco addiction. Each of these is carefully explained by Dr Prashant Gaikwad, Internal Medicine, Aditya Birla Memorial Hospital to make people aware of how these substances surround the general public and need to be mindful for good health:
Chewing tobacco is oral consumption, and its use is seen globally.
Cigarettes contain cured and finely cut tobacco leaves and reconstituted tobacco, often combined with other additives, then rolled into a paper cylinder. Another rolled form of tobacco is cigars, which are tightly rolled bundles of dried and fermented tobacco. Also, one can find bidis in lower ranges, which is tobacco wrapped in tendu leaf.
Gutka is another form of tobacco which comes mixed with betel nut infused with sweet flavourings.
Snus is a steam-pasteurised wet powdered tobacco product that is not fermented and induces minimal salivation.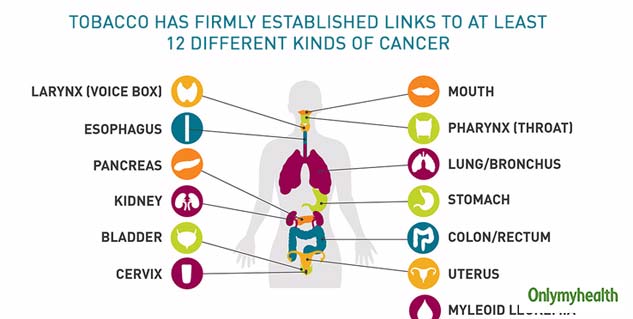 One should know each of these above-mentioned tobacco products is banned from the government and have serious health implications. Hence, there are various health implications of consuming tobacco in any form. Various global organisations, including The World Health Organization, has laid out multiple regulations to put an end to illegal tobacco use. Listed below are some glaring harmful effects of tobacco and smoking:
Harmful Effects Of Tobacco And Smoking
Thousands of different substances in cigarette smoke contribute to making this a poisonous habit, leading to a cause of deaths due to lung cancer, cardiac arrest, mouth cancer, etc. It is even a leading cause of disability. Its constant use can be a reason for COPD, tuberculosis, and an extremely weak immune system.
Some harmful effects of tobacco consumption are listed below:
1# Tobacco & Health Concerns: The harms caused by inhalation of tobacco smoke include diseases of the heart and lungs, with smoking being a significant risk factor for emphysema, cancer, strokes, etc.
2# Second-Hand Smoking: Inhaling second-hand tobacco smoke (which has been exhaled by a smoker) can cause lung cancer in nonsmoking adults. Heart disease caused by second-hand smoke kills around 46,000 nonsmokers every year.
3# Nicotine And Dependency: Nicotine is known to produce conditioned place preference, a sign of psychological enforcement value. Users typically develop tolerance and dependence.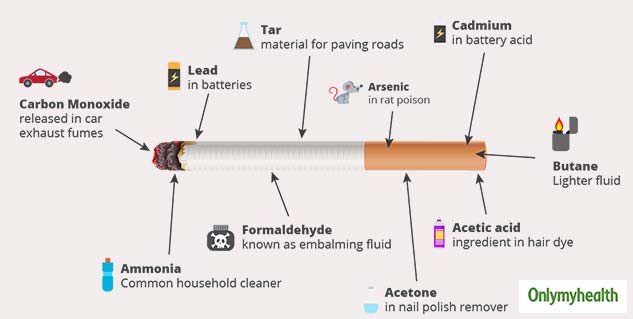 4# Smoke And Children: Second-hand smoke causes stroke, lung cancer, and coronary heart disease in adults. Second-hand smoke makes kids at an increased risk for sudden infant death syndrome, acute respiratory infections, middle ear disease, more severe asthma, respiratory symptoms, and slowed lung growth.
5# Smoke-less tobacco: Chewing tobacco and snuff can cause cancer in the cheek, gums, and lips. Cancer caused by smokeless tobacco often begins as leukoplakia, with a whitish patch that develops inside the mouth or throat or cancer may erythroplakia. With this condition, a red, raised patch develops inside the mouth. Smokeless tobacco also causes cancer, including cancers of the:
Oesophagus
Mouth and throat
Pancreas
Also Read: Are e-cigarettes safer than tobacco? 4 myths about e-cigarettes busted
6# Tobacco & Oral Health: Chewing tobacco can cause oral submucous fibrosis is a chronic, complex, premalignant (1% transformation risk) condition of the oral cavity, characterised by a juxta-epithelial inflammatory reaction and progressive fibrosis of the submucosal tissues (the lamina propria and deeper connective tissues).
With Inputs from Dr Prashant Gaikwad, Internal Medicine, Aditya Birla Memorial Hospital
Read more articles on Miscellaneous