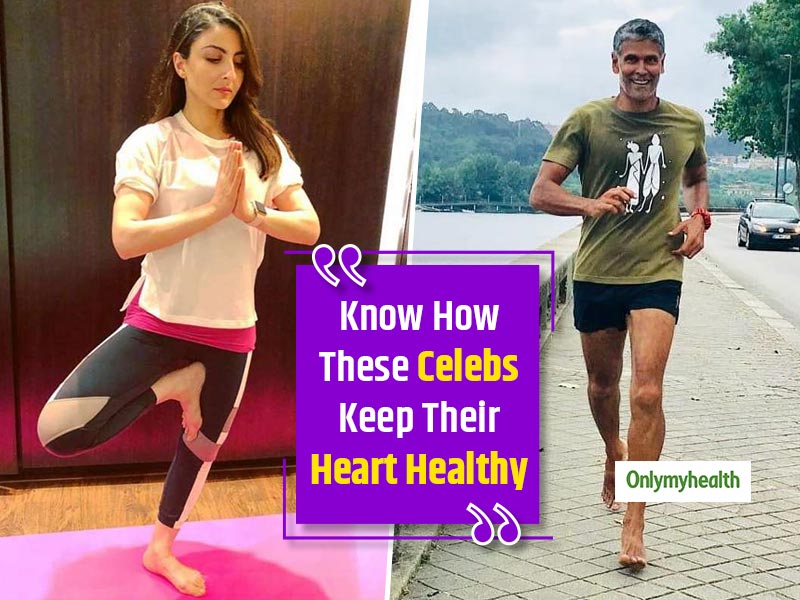 Cardiovascular disease (CVD) is a significant cause of mortality globally, as well as in India. According to a recent study by The Lancet, CVD continues to be the leading cause of deaths across the world
September 29th is observed as the World Heart Day. It is a reminder for many people across the globe to take a step back and start working towards ensuring their family and their heart health. Formulated by the World Heart Federation, it's a day dedicated to raising awareness specifically about CVD and how they can be prevented.
Indians have a higher risk for heart diseases owing to their genetic makeup, a fact already documented in several epidemiological studies. One of the main reasons for this is the consistent lifestyle change that many Indians have undergone. All this includes an absence of physical activity, poor dietary regimes, high consumption of sugar, salt, and high intake of saturated and/or trans fats. Sharing her inputs, Ritika Samaddar, Regional Head-Dietetics, Max Healthcare – Delhi, said, "Keep your weight under check. For someone who's working towards maintaining their weight, almonds are a good snacking option as they are known to have satiating properties that promote feelings of fullness. A recent study showed that in addition to significantly improving LDL cholesterol, snacking on 42 grams of almonds every day also reduced belly fat and waist circumference."
Joining hands together, Bollywood actress Soha Ali Khan and Iron Man of India Milind Soman have something to share this World Heart Day.
According to Fitness enthusiast and Supermodel and the Iron Man of India, Milind Soman, "An important part of maintaining a healthy lifestyle is adding a regular dose of exercise to it. I love running and swimming – and make sure I try to balance my time between both. The best part about these two forms of exercise is that you can easily incorporate either in your daily lifestyle and when travelling. To support my fitness regime, I also keep a handful of almonds handy for times when I feel hungry."
Stressing on the importance of eating right, Soha Ali Khan said, "Maintaining your heart health takes a serious effort, but in the long run it's all worth it. Start by incorporating small changes in your diet like opting for healthier snacks like dry, salted or flavoured almonds over-processed and fried foods which will not only help keep you satiated but also aid in your overall health."
Follow these simple steps stated by these stars and see the difference in your overall health for a healthy heart:
Be conscious of what you eat!
Our elders and loved ones always say, 'Your body is your temple. Respect it.' The first step in ensuring that is by being more conscious of what you eat. This year, pledge to treat your body with more respect, by and be more careful of what you and your family eat and strive to make your diet healthier. Include healthy foods like almonds, fruits or oats and avoid unhealthy snacking to see the change.
Also Read: 5 Beneficial Nuts And Seeds For A Healthy Body
Exercise, exercise and exercise!
With your doctor/physical trainer's approval, try and include some form of exercise as a part of your daily routine and make an active effort towards leading a fitter lifestyle. Whether it's a brisk walk, a short jog, time at the gym, swimming, Zumba or yoga – choose a form of fitness that makes you feel great, and embrace it.
Learn and be aware of your cholesterol levels!
CVD account for 28% of all deaths in India, more than any other cause. Due to Southeast Asian genetic makeup, Indians have a higher risk of CVD. Madhuri Ruia, Pilates Expert and Diet & Nutrition Consultant, "Taking stock of one's cholesterol levels and making an active effort to balance it, is a vital step in building overall heart health. A small yet important thing we can do for this is to reduce our intake of highly saturated fats and replace them with foods that are rich in monounsaturated fats like almonds, full-fat yoghurt or fruits."
Watch that weight!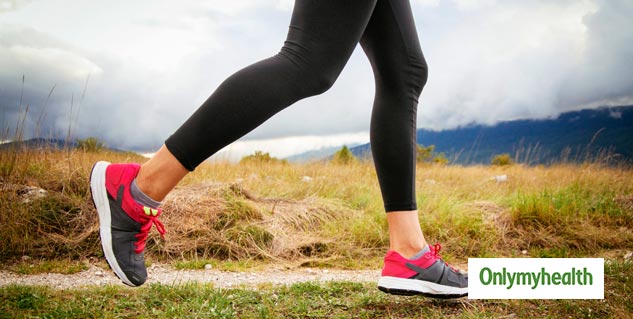 Abdominal fat is linked to increased blood sugar levels, high blood pressure, and elevated levels of triglycerides which are risk factors that contribute to heart diseases.By being more conscious about your family and your weight, you move one step closer to a healthier lifestyle.
Sheela Krishnaswamy, Nutrition and Wellness Consultant said, "For people who tend to counter stress with emotional eating, it's also a good idea to channel your thoughts into more mindful eating when stress takes centre stage. My suggestion is - grab a handful of almonds to satiate your cravings as they will keep you full for a while, limiting you from binge eating on unhealthy food."
Also Read: Battle Rope Exercise Benefits: Reduce Belly Fat With These 4 Exercises, Know How To Do It
Work towards keeping your stress under check!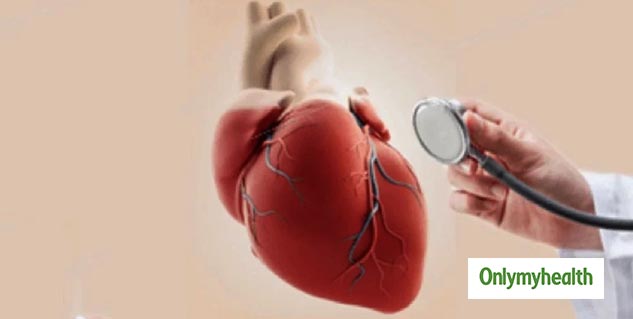 Nowadays, for a lot of Indians, stress has become a regular feature of their lifestyles. As per a recent survey, almost 89% of Indians claimed that they were facing stress, in comparison to the global average of 86%. For many, this is also accompanied by emotional eating, or stress eating – which is prompted by one's feelings and not by the body's need for food. It is also important to work towards keeping your stress under control. One way to do that is by making time for yourself to do the things that make you feel happy.
And finally, say no to smoking!
Smoking can increase the risk of heart disease as the chemicals in the cigarette smoke damages the lining of the blood vessels of the heart which in turn leads to inflammation and narrowing, that can cause angina or a heart attack. Quitting smoking may also have a positive impact on your health because as per a recent study in the Journal of the American Medical Association (JAMA), heavy cigarette smokers can reduce their risk of cardiovascular disease by 39 per cent within five years if they quit.
With inputs from the California Board Of Almonds
Read more articles on Heart Health