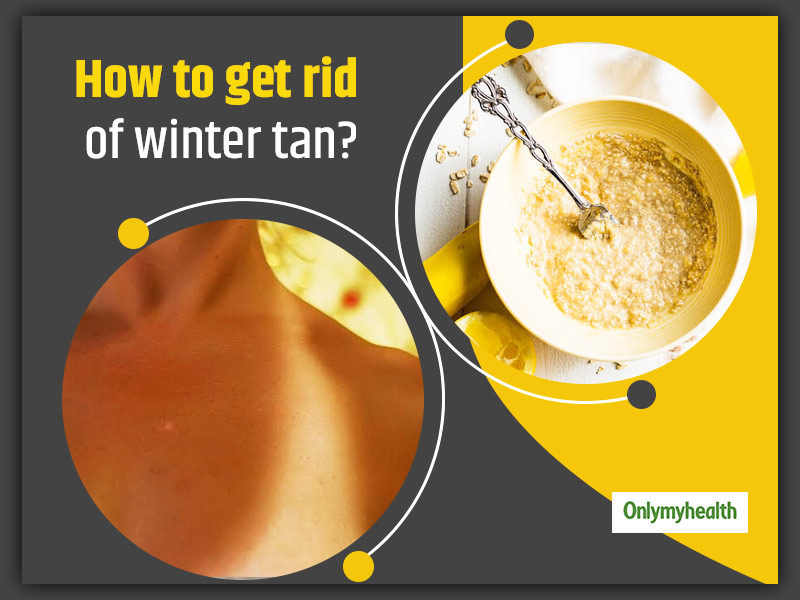 Tanning and pigmentation is a common skin problem that might intervene your beauty care routine sometimes. You might get several dark patches on your skin that don't go away easily. Along with basking under the skin, there are many other factors that might be responsible for tanning. Not just in summers, tanning can be an issue during winter season as well. One feels the need to sit under the sun for various nutrients like Vitamin D, but it can sometimes go otherwise for your skin. The production of melanin increases if you sit directly under the sun and get affected by those UV rays. It is necessary to apply a sunscreen lotion before enjoying the weather.
You should not feel the need of running to the beauty parlour every time you have tanning on your skin. There are various home remedies to rely upon for this purpose. You need to protect your skin from damaging due to different external reasons such as heat, sun rays, winds, etc. It is always better to try homemade packs and scrubs for such skin care problems instead of getting some artificial treatment for the same. The natural ingredients that you can use on your skin have several antioxidants and nutrients that can help with tanning as well as many other skin problems. Read this article further to know about some simple home remedies to get rid of winter tan.
Natural remedies for tanned skin
There are several ingredients such as turmeric, besan, lemon juice, etc that can be used to solve your tanning problems. In fact, these kitchen ingredients are found in almost every household. So, here are 8 useful home remedies to get rid of winter tan:
1. Coconut cream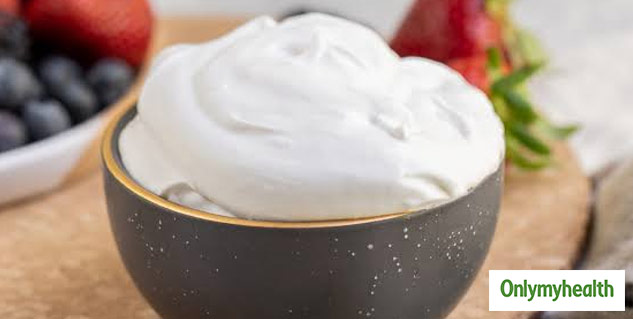 An easy natural remedy for winter tanning is coconut cream. Coconut malai or cream can be gently massaged on the tanned or affected areas of your skin everyday for better results. It will help in making your skin tone lighter and brighter. In fact, coconut cream will also keep it naturally hydrated and moisturized. You can apply this after taking a bath and during bedtime. Don't be too harsh on your skin while applying it and also remember not to overuse it.
2. Potato
Potato is also one of the most effective ways to treat dark or tanned skin. Moreover, potato is known to help with many other skin problems as well. It not only helps in lightening and brightening the skin tone but also keeps it moisturized. Potato also helps in keeping your skin beautiful, active and fresh. They contain an enzyme called catecholase, which helps in fulfilling this purpose. You can rub slices of raw potato or apply a potato mask on the skin for 10-15 minutes, atleast thrice a week. Even potato juice can work for you in such cases. Potato can be applied in the form of masks and scrubs to enjoy the benefits.
Also read: Papaya, Honey, Turmeric Are Some Kitchen Hacks That Can Remove Tan Naturally
3. Banana
Apparently, bananas contain natural vitamins and minerals that help in moisturizing, hydrating and maintaining good skin health. You can use banana to get rid of many skin issues, including winter tan. Take one banana and mash it to make a smooth paste out of it, without leaving any lumps. You can even add a little milk into it. Then, apply this paste on your face and leave it for around 15 minutes. Rinse it off with water and you will get better results within a few weeks. Moreover, banana also helps in keeping your skin hydrated. After restoring your normal tone, this fruit provides a natural glow on your skin.
4. Gram flour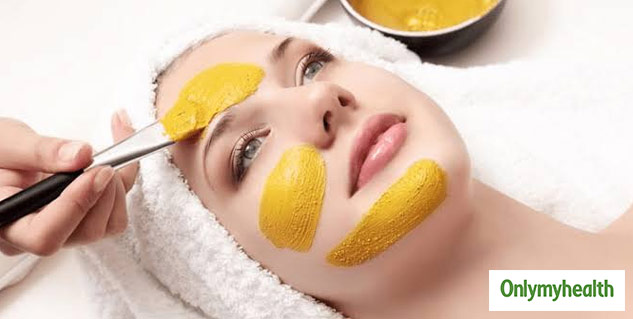 Gram flour or chickpea or besan is one of the best home remedies for treating winter tanning. Besan plays the role of a natural skin whitener and also helps in getting rid of the dead skin cells. It rejuvenates your skin, making it more active, tight and younger looking. But, you have to be careful as this kitchen ingredient is alkaline in nature and is only safe to apply, if mixed with other useful ingredients such as milk, yogurt or lemon. While, turmeric is also used to solve many skin problems as it contains a beneficial compound curcumin, which makes your skin look brighter. It has antiseptic, anti-bacterial and anti-inflammation properties that help with tanning, blemishes and rashes, immediately. Therefore, you can use a besan and turmeric bleaching face pack for winter tan.
5. Vitamin E
Vitamin E does not only cleanse your skin, but also helps in preventing sunburns. You have many options like vitamin E oil, vitamin E capsules and also including the best sources in your diet. There are many vitamin E sunscreens available in the market than can solve your tanning problems. It has the ability to reduce the production of melanin, the compound that is responsible for darkening your skin. Vitamin E supplements can also protect your skin from any further damage.
Also read: How Does a Tanning Bed Work?
6. Papaya
Raw papaya is one of the best and most common natural remedies that is used to get rid of tanning. Just cut up a slice of papaya and rub it directly on the affected areas for almost 10-15 minutes. Do this twice daily and wait for effective results on your skin. Moreover, you can consume papaya through many ways alongside. You can make a healthy juice or smoothie using papaya and drink it every morning. It is available in all the seasons and has skin lightening properties that reduce blemishes, tanning and protect you from any skin damage.
7. Glycerin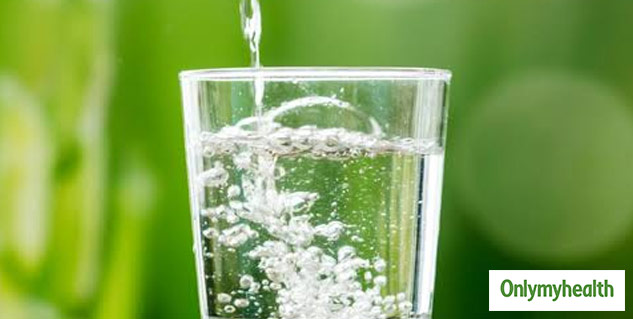 Another natural remedy for winter tan that you can try at home is glycerin. Glycerine is a hydrating ingredient that can help with many issues like wrinkles, tanning, etc. You can take a warm water bath during winter season and apply glycerine on your skin, especially on the tanned areas. There are various products that have glycerine present in them and can lighten your skin. In fact, they can also help in preventing the winter tan from affecting the inner layers of the skin. You can mix glycerin with other beneficial ingredients such as yogurt, turmeric, gram flour, etc.
Also read: Follow These Tips To Get A Good Tan On A Sunbed
8. Lemon juice
Lemon juice can also be used as a home remedy to shoo away winter tan. Take a little lemon juice in a bowl and use a cotton swab to apply it on the tanned areas of your skin. After 10-15 minutes, you can wash it off. You can try this home remedy atleast thrice a week. If not this, you can also go for a sugar and lemon juice scrub to get rid of your winter tan. Take a mixture of 1 tablespoon sugar and 1 teaspoon lemon juice and gently scrub it on the affected area. Let it stay for 5 minutes and then rinse it off. Lemon juice contains high amounts of Vitamin C which can lighten and brighten the tone of your skin.
So, these were some very effective natural remedies to get rid of winter tan. Some other useful ingredients include Multani Mitti and sandalwood. You can try most of them easily at home to treat the tanned skin, especially during winters. Moreover, you can talk to a dermatologist before using any of these natural methods on the tanned areas of your skin. And, tanning is just a basic skin issue and cannot be a danger to your health.
Read more articles on Home remedies