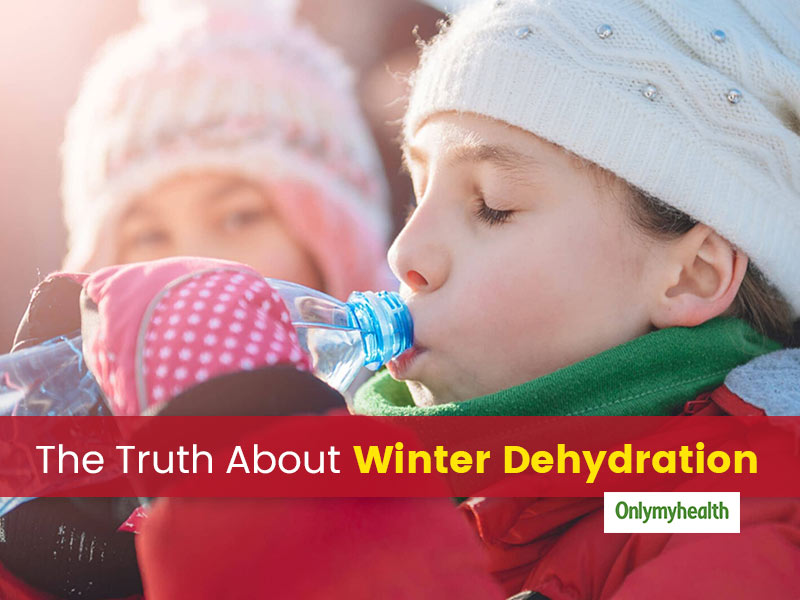 We all know that dehydration is essential for our overall health! But being hydrated (drinking adequate water) in winter is a challenge for anyone. People tend to feel less thirsty, in winters, therefore consume less water and fluids. People also urinate a lot which further decreases the water content in the body, and this can lead to dehydration. Though there is less sweating the daily requirement of fluid by the body remains the same throughout the year, so one has to make a point to consume enough liquids even in winters. In winter, dehydration can cause skin problems, fatigue, muscle strains and headaches. Sometimes dehydration could also reduce your blood pressure, and you may even get annoyed or nervous.
Symptoms that you are dehydrated include:
The change in colour of urine to dark yellow
Dryness of skin and mouth
Dizziness
Fatigue
Chapped lips
How to stay hydrated in winters? Explains Dr Amitabh Parti, Director, Internal Medicine, Fortis Hospital, Gurugram
Drink at least 1.25 to 1.5 litres of water per day. Dehydration can lead to concentration of urine and urine infections. Elderly, diabetics, children pregnant ladies and patients with other co-morbid conditions need to be extra careful as dehydration can lead to kidney injury and Acute Renal shutdown.
This apart the skin which covers the body and has a critical requirement will become dry, itchy scaling and can get infected eyes meanwhile especially with such a long exposure to screen viewing need adequate hydration including lubricant eye drops, skin can be kept supple by simple baseline or coconut-based creams, even Vitamin E is a good supplement for them.
Often in winter, we drink a minimal amount of water according to our body's daily requirement. Due to which we become victims of dehydration. Yes, you read it correctly. Winter dehydration is common among people. If you are not able to drink enough water in winter, then you can use such food, which supplies the amount of water in your body. Many foods around you are full of water. These foods can help you keep hydrated. You can eat these foods with soup or even raw. We are going to tell you about five such food in this article, through which you can keep yourself hydrated.
How to stay hydrated in winters with diet?
Consume fresh fruits and vegetable in any form including juices, soups or even salads. Add A mint leaf or a small orange peel to water not only to enhance flavour but nutrition too. The amount of water in oranges is about to 86 per cent. It is an excellent source of Vitamin C. Orange not only keeps you hydrated, but it is also very beneficial for improving your muscles, bones, arteries and skin.
Cabbage is not only full of nutrition, but it also works to keep you hydrated. D you know that one cup of cabbage contains about 59 mL of water? Apart from this, it is full of vitamins and minerals, which is very beneficial for our overall health. Tomatoes have about 95 per cent water content. You can also eat it raw or through salads and soups. Tomatoes are rich in vitamin A, which is also useful for enhancing our skin and immunity.
The amount of water in spinach is about 93 per cent. This helps in keeping you hydrated as well as meeting your daily need for iron. Spinach is also essential and extremely beneficial for your immune system. It would be advisable to carry water while going outdoors with you during winters. Not only will you be sure of the purity and safety of water, but it shall be a gentle reminder to consume liquids.
Warm beverages like milk tea soups etc. will keep you not only warm but also well hydrated and maintain immunity while cleansing your oral and upper respiratory tract. Avoid aerated drinks, alcohol or concentrated caffeinated beverages as they tend to increase dryness. Water is life's matter and matrix, mother and medium.
Yoghurt is not only a good source of water, but it is also full of nutrition. A cup of yoghurt contains 75 per cent of water, which is full of essential vitamins and minerals. Along with this, it also helps you in meeting the goal of weight loss, which naturally improves your health.
Read more articles on Other Diseases