The pandemic that shook the world and brought it to a haul finally received a sigh of relief when the vaccine for coronavirus was developed by Oxford (Covisheild), followed by Biotech (Covaxin). Oxford got a green signal first and set the vaccine ready to be used by 16th January 2021 and then the other one by 1st March. Despite the other wave of COVID, everything remained under control. OnlyMyHealth will give you a brief about where, how and who can get vaccinated for COVID-19 in India.
Which COVID vaccines are available, and how effective they are?
Two vaccinations are available to take in India presently. The first among them is Covishield which Oxford and AstraZeneca develop, and the other one is Covaxin, developed by Bharat Biotech. Bharat Biotech's Vaccine is also backed by the Indian government and is claimed to be 81% effective, whereas Covishield is 62% effective. Both the vaccines are available for the use of Public, but that is on a priority basis. Priority is the main frontline workers exposed to COVID and needs major protection, then people who are aged between 45 and 60. However, in that group, too, people who are suffering from comorbidities may be given more preference.
Also Read: Have Queries Regrading Covid Vaccine? Here's What This ICMR Expert Has To Say On This
How to register for COVID-19 vaccination?
To get vaccinated, the person needs to register himself at the Cowin website or through Arogya Setu app. Details need to be filled through the website, and the date of vaccination will be provided. Even though the vaccination date is finalized, it is not sure that you can get vaccinated that day. The vaccine is available at both Government and Private Hospitals, and the charge will also remain the same. As per government instructions first 100 people can get vaccinated for the first round of vaccine, be it Covxin or Covishield and the rest 50 or so would be taken for the second dose of vaccination. There should be a gap of 28 days between the first and the second dose. The government has also issued a list of diseases that would be considered for priority status.
Steps to register for COVID vaccination:
Register through CoWin portal or Arogya Setu applications that are mandatory to download.
On CoWin portal, generate OTP by putting the mobile number, and verify
Fill details on the redirected page, and attach a photo ID.
If the registration is meant for senior citizen, then click for registration, enter the comorbidities, the beneficiary needs to carry a medical certificate for the same.
Once registered, a confirmation message will be sent to the registered mobile number.
The system will show registration detail on the page "Account Details", on this page, you can add three more beneficiaries by clicking on add more option.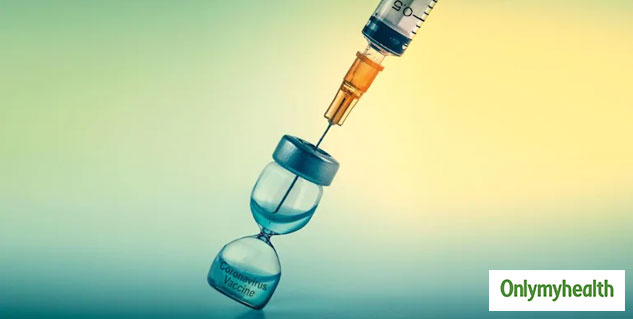 Does COVID-19 vaccine have any side effects?
COVID-19 vaccine is provided keeping in mind the safety protocols, but still, like every other vaccine, there are some slight side effects that occur after vaccination. They can be pain, mild fever, etc. However, these should not last long and are only evident until your body gets used to it.
Is the COVID Vaccination facility safe for senior citizens?
At OnlyMyHealth, we make sure the information that we provide you is verified, hence we talked to Deputy Commissioner of Municipal Corporation South Zone Mrs Sangeeta Bansal to know about the health and hygiene maintenance in the COVID facilities. She told that the facility is well equipped with all the necessary equipments, and sanitization is also taken care off. Also, only a limited numbers of people are allowed to take vaccine on a particular day, and the Municipal department takes care that there is no hassle in the facility centre. Therefore it is totally safe for senior citizens and the people of age 45-59, keeping in check the precaution is taken by everyone.
Can a sick person be vaccinated with COVAXIN or COVISHIELD?
If a person has a medical history of hypertension, diabetes, Cancer etc., he/she is at a higher risk of getting COVID, hence people of age above 45 are recommended to take the COVID-19 vaccine. They will have to produce a certificate by a medical practitioner for taking the vaccine. Doctor's advice is also recommended.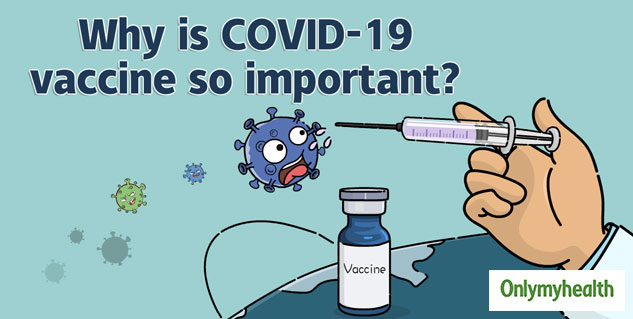 Which is the safest COVID-19 Vaccine available?
All the vaccines which are available have been approved by the drug regulator, and all the safety measures are taken before bringing it in Public notice; however, it is hard to say which one is safest. COVAXIN which was released on 1st March by Bharat Biotech has been proved 81% effective against novel coronavirus and similarly COVISHIELD is been proved 62-65% effective against coronavirus. (According to data available at Ministry of Health and Family Welfare)
Preparation for COVID-19 Vaccine
Two mock drives have already been initiated, and this tends to be India's biggest vaccination drive till now. Some Ninety Six thousand vaccinators have been trained, and over fifty six thousand district- level training has been carried out till now. As per reports, it is said that more than 75 lakh beneficiaries have been registered for COVID-19 vaccine till date through Cowin and Arogya Setu. The good part is that India is the manufacturer of 60% of vaccine production in the world, hence there is a huge stock and country's cold chain structure has also been sufficiently upgraded to meet the needs of the COVID-19 Vaccine stock in India.
WATCH: How to tackle fatigue after recovering from COVID-19:
Also Read: Doctor Demystifies COVID Vaccination Queries On 1 Year Of COVID-19 In India
The vaccination drive is one of the most important health drives which is going on in the country. Anyone who is above 45 and is eligible for taking the vaccine should book an appointment through the CoWin website and get vaccinated. Cold-storage capacity has been increased rapidly. Doctors are working hard to keep all the precautions for vaccination. COVID-19 vaccines do have common side-effects like fever and pain in the body, but it is said not to last long. If it does, kindly consult a doctor. However, getting vaccinated doesn't mean that precautions should not be taken. Wearing masks and proper sanitization is still necessary.
(Written by Puru Bansal, Sub Editor, Onlymyhealth)
Read more articles on Miscellaneous