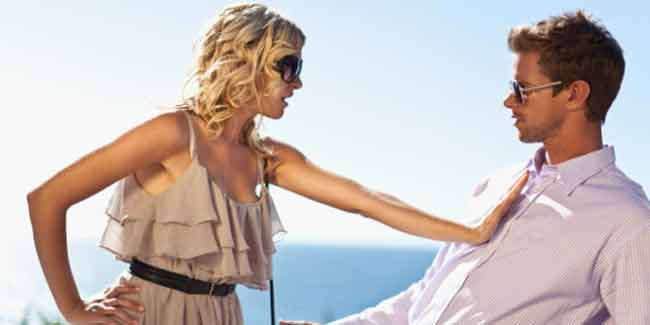 If you have ever wondered what has caused you or your partner to be angry while still being part of a romantic relationship, here is a puzzle breaker.
Being in a relationship means going through a lot of emotions, sometimes, all at the same time. Although these emotions are mostly joyful and fill your life with happiness and contentment, sometimes, things can turn ugly.


Though anger can have a positive role to play in a relationship, mostly it is perceived as a toxic reaction to a relational problem, annoyance or unsatisfying dynamic. It is true that in romantic relationships when people feel rejected, betrayed or hurt in any way, they often react with anger. (Buss, 1989).
How is Anger Based on Situation?
In a recent research it was found that who you are is as much responsible for your anger as the event which sparked the reaction. In their research, Nisenbaum and Lopwz (2015) studied how individuals' attachment styles are linked to their own anger and their partners' anger.
This is How Individuals View and Experience Relationships
As a child, social interactions become your source of learning patterns of expectations and beliefs about relational trust and security. People who have a secure attachment styles learn to easily trust others, have a secure sense of their own self-worth and feel safer in relationships.


However, other people who do not receive a secure attachment style are categorized as insecure in their relationships. They can experience anxiety in close relationships, doubting their own self-worth and fearing abandonment. Their approach to relationships might also be avoidant, which is a response to deep mistrust of others and evolved preference for independence.
Potential Reasons for Anger
The way you or your partner reacts with anger might reveal your attachment style. Nisenbaum and Lopez (2015) showed that:
People who have more anxiety are more expressive of their anger.
Women have more chances of seeking support from friends than men when their partners show anger to them.
Men who are anxious more appropriately talk to friends and seek support when their partners anger them compared to less anxious women.
People who are avoidant are more likely to suppress displays of anger.
In conclusion, this means that anger is a complex emotional response and in case of a romatic relationship, it is not based only on a partner's behaviour.
Image courtesy: Getty Images
Read more on Relationship Advice.