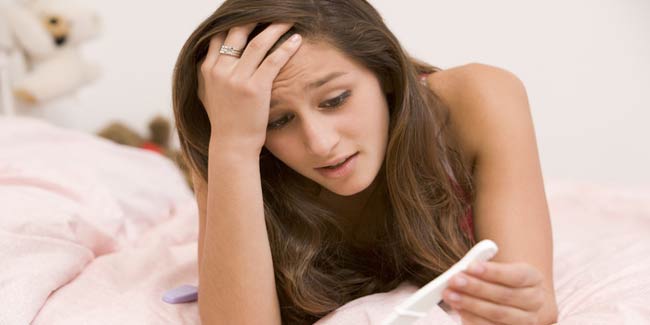 Now that your pregnancy is unplanned, it could be an extremely stressful situation for you. Irrespective of how you feel, you have to decide about what to do next.


When you are pregnant and don't want the baby, it can be very difficult working out the future. You have three options – continue with the pregnancy and keep the baby, have an abortion and & have the baby adopted after its birth. There are all sorts of reasons why your unplanned pregnancy is problematic – emotional, financial and practical considerations.
How can you make up your mind?
When you are struggling to come to terms with an unwanted pregnancy and are confused about what to do next, you can turn to people you trust and feel comfortable speaking to. Discuss with them and get accurate information about all your options so that you can make up your mind. Tell them what is most important to you in your life at the moment and what your hopes are for the future so that they give you a practical opinion.

If you can't turn to anyone, you must seek medical advice. You can visit an obstetrician or support groups that will help you share your worries with other members who are going through/have been through the situation.
Abortion
You shouldn't make a delay in making your decision. An abortion is safer the earlier it is done. It is one of the options if you do not want to bring up the baby yourself. When done early in the pregnancy, abortion is less likely to cause harm to a woman's physical and mental health.

Abortion is a safe procedure and does not affect your chances of having a baby in the future. A woman may have complications in future pregnancies if there is an injury to the womb or cervix or serious infection. However, some women may feel sad and upset immediately after it. Most women do not experience any long-term psychological problems.
If you want to continue the pregnancy
You need to start your antenatal care if you decide to continue with the pregnancy, whether you are keeping the baby or giving it up for adoption. You can visit your general practitioner or a midwife at your nearest maternity unit. You may need special care if you have medical conditions such as epilepsy or diabetes. Talk to your doctor or midwife as soon as possible even if you are taking medications.
Adoption
If you do not want the baby and do not want an abortion, adoption is one choice you have. You will continue with the pregnancy, give birth and give the baby to new parents who will bring him/her up. Once the adoption is legal, you won't look after the baby. There are hospitals and adoption agencies which organise a formal process of adoption.
Think as many times as you want to before making a decision. You may ask for opinions from the ones you trust, but don't let anyone pressurise you into something you don't want. The decision is yours at last.
Read more articles on Pregnancy.